A swarm of moths descended on the Stade de France ahead of Sunday's Euro 2016 final between Portugal and France.
Hundreds of large black moths flew around the stands of the 80,000-capacity stadium north of Paris, as well as by the pitch, in temperatures which hovered around 28 degrees Celsius in the run-up to kick-off.
Portugal's Cristiano Ronaldo was seen swatting away several of the creatures as he warmed up, while France's Antoine Griezmann was pictured trying to brush them from his hair and France boss Didier Deschamps captured trying to shake them from his suit.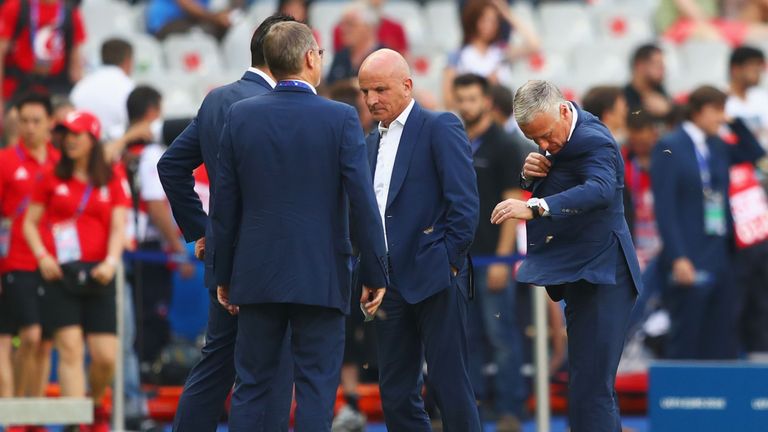 Others swarmed around microphones, corner flags and goal posts, despite the best efforts of staff.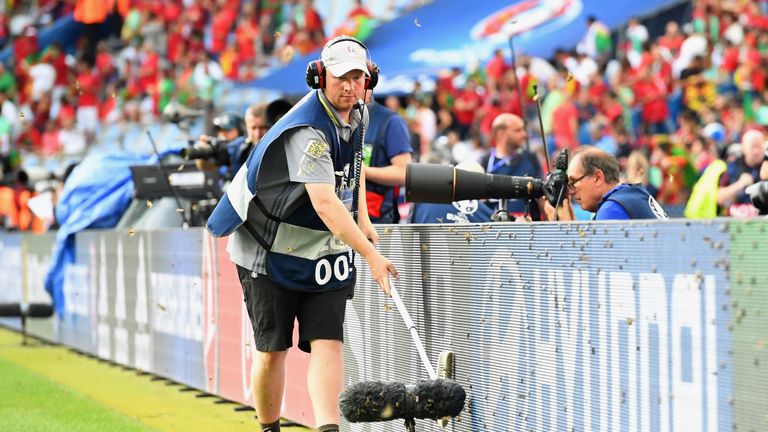 And one particular moth was attracted to Portugal's luckless Ronaldo, landing on the tearful star's eyelid as he sat on the turf after picking up an injury that forced him off midway through the first half.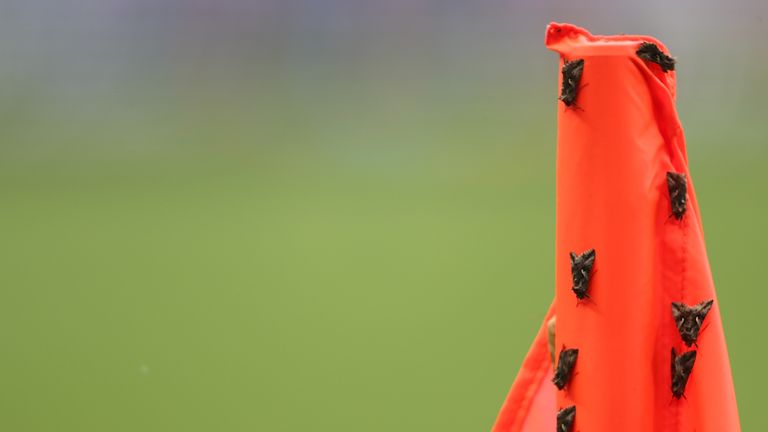 The reported decision to leave the stadium lights on overnight ahead of the game was cited a possible cause of the bizarre invasion.