Cristiano Ronaldo: Portugal deserve Euro 2016 success
By Patrick Surlis
Last Updated: 11/07/16 11:16am
Cristiano Ronaldo said Portugal deserved to win Euro 2016 "after many years of sacrifice" following their victory over host nation France in the final on Sunday.
The Portugal skipper suffered a nightmare start when he was forced off with a knee injury in the first half, but watched on as his team-mates secured a 1-0 victory after extra time at the Stade de France to earn their first major tournament trophy.
"No one believed in us," Ronaldo said. "I had already won everything with clubs. I lacked something with the national team. Portugal have deserved this after many years of sacrifice.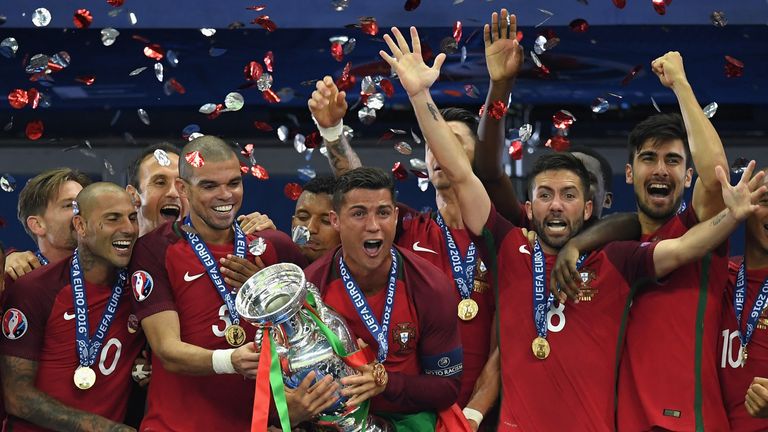 "It was not the final I wanted, but I am very happy. It is a trophy for all the Portuguese, for all immigrants, all the people who believed in us, so I am very happy and very proud."
Ronaldo said he found it impossible to return after suffering an injury in a challenge by France midfielder Dimitri Payet.
He added: "I tried to come back. My knee was swelling up and I couldn't. There was too much pain."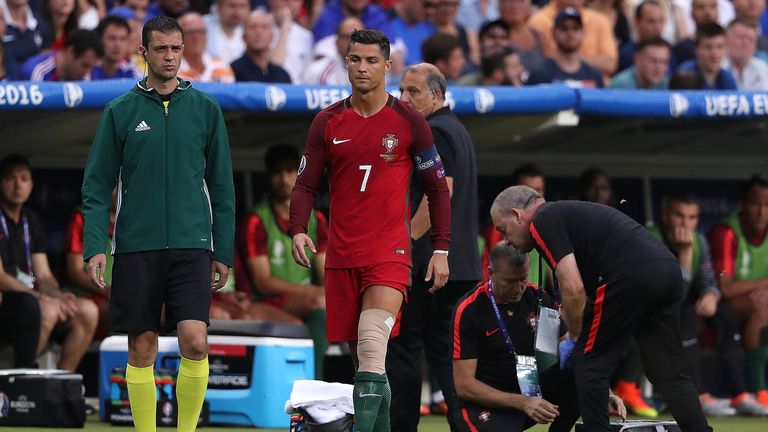 Match-winner Eder struck in the 109th minute after coming on as a second-half substitute, and Ronaldo said he had a feeling the former Swansea forward would make the difference.
He said: "I've been in football a long time. I have a lot of feelings. I felt that he was the one who was going to score."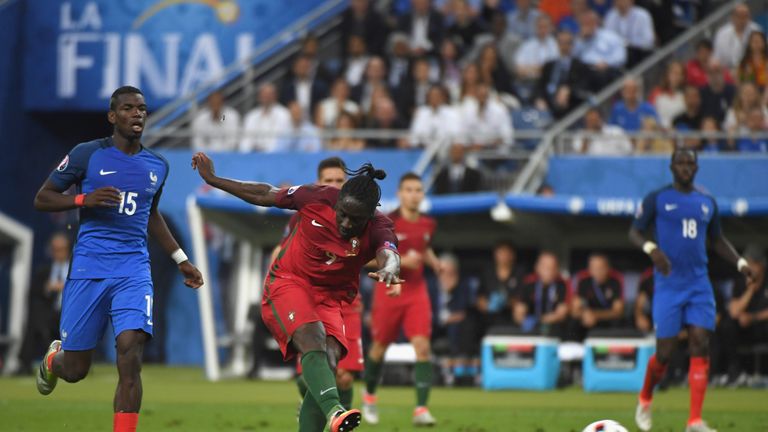 Pepe, who overcame a thigh injury to start alongside Jose Fonte in defence, said Ronaldo's misfortune inspired the team to glory.
"It was tough to lose our main man, the man who could at any moment score a goal," Pepe said.
"He could make the difference, but we were warriors on the pitch. We said we would win it for him and we managed to do that."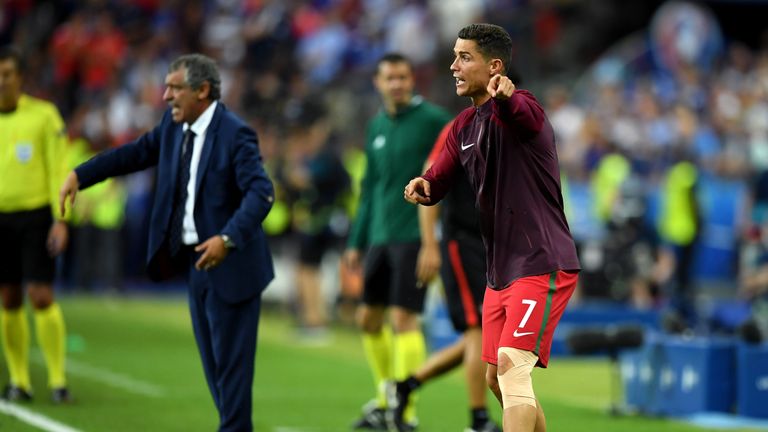 Portugal coach Fernando Santos also paid tribute to his captain, saying: "Our skipper put in an immense effort; he has amazing team spirit.
"With him being there in the locker room and on the bench it was very important to us, to reach the players and motivate them.
"Twice he tried to get back on the pitch but him being there in the dressing room and on the bench was very important for us. He believed - just like myself - that tonight was our night."