As Granit and Taulant Xhaka prepare to face each other at Euro 2016 on Saturday, we take a look at footballing brothers who have played for different countries.
Switzerland and Albania go head-to-head in the second Group A game on Saturday afternoon, and both players are in line for a starting place. 
We take a look at the siblings who have chosen to pull on the shirts for different national teams - and some who have played each other on the international stage...
Granit and Taulant Xhaka (Switzerland and Albania)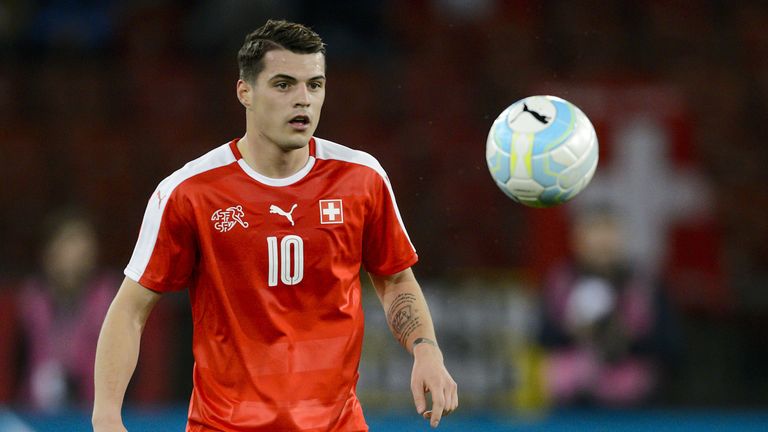 Arsenal's newest signing Granit has made 41 appearances for Switzerland - where the duo were born - while his brother features for Albania as their parents are Kosovo Albanians and moved to Basel shortly before Taulant's birth.
Both brothers have represented the Swiss national team at youth level before older brother Taulant decided to represent Albania, so far making six appearances.
Jerome and Kevin-Prince Boateng (Germany and Ghana)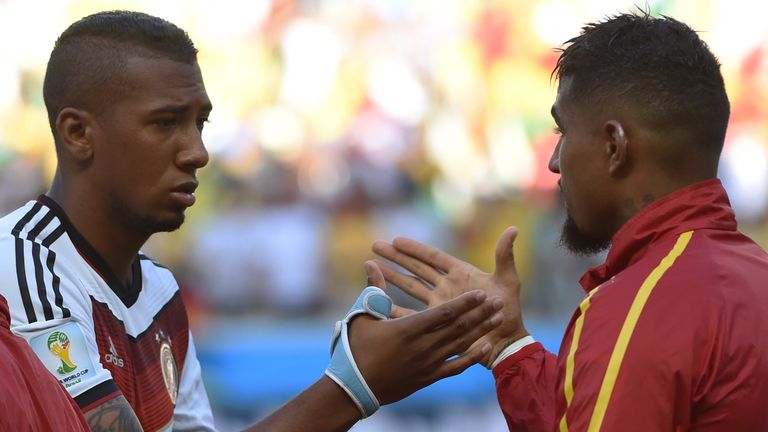 They may be half-brothers, but they are siblings all the same. The Boatengs have played each other twice before in the World Cup and become the first brothers to do so in the history of the tournament. 
Jerome's Germany won the first meeting during the group stages of the 2010 World Cup - beating Kevin Prince's Ghana 1-0 - before they met again at the same point in 2014, playing out a 2-2 draw as Jerome went on to win the competition.
Rafinha and Thiago Alcantara (Brazil and Spain)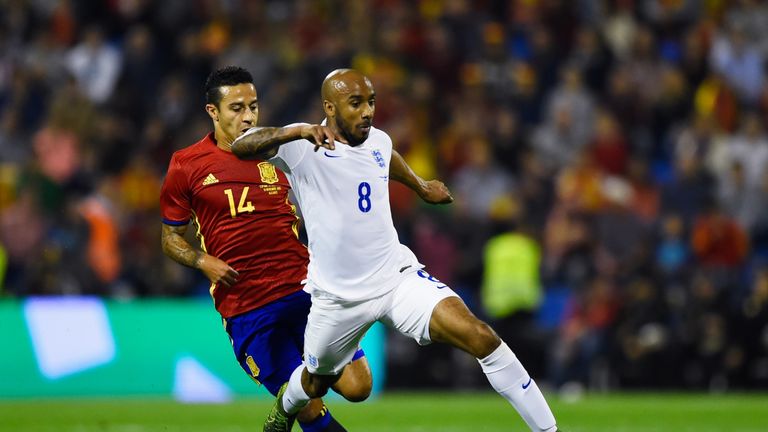 The sons of World Cup winner Mazinho, it is younger brother Rafinha who chose to represent Brazil at international level - the same as his father - while Bayern's Thiago opted for Spain where he has lived since he was five years old.
Barcelona midfielder Rafinha has won two caps for Brazil and is currently in the United States at the Copa America, while Thiago is gearing up for Euro 2016 with La Roja and is looking to add to his seven caps.
Paul, Florentin and Mathias Pogba (France and Guinea)
Juventus star Paul Pogba will feature for his home country of France at Euro 2016 this summer, while his brothers chose to represent their parent's country of origin.
While Paul has made over 30 appearance for the French national side, his twin siblings have been less prolific for Guinea, with Florentin winning 11 caps and Mathias featuring twice but they have played alongside each other previously.
John and Archie Goodall (England and Northern Ireland)
The Goodall brothers were the first footballing siblings to choose different countries in the late 19th Century, with each representing the countries of their birth.
John was born in London and won 14 caps for England - scoring 12 times - while Archie was born in Belfast, making ten appearances for Northern Ireland and scoring twice.
Christian and Max Vieri (Italy and Australia)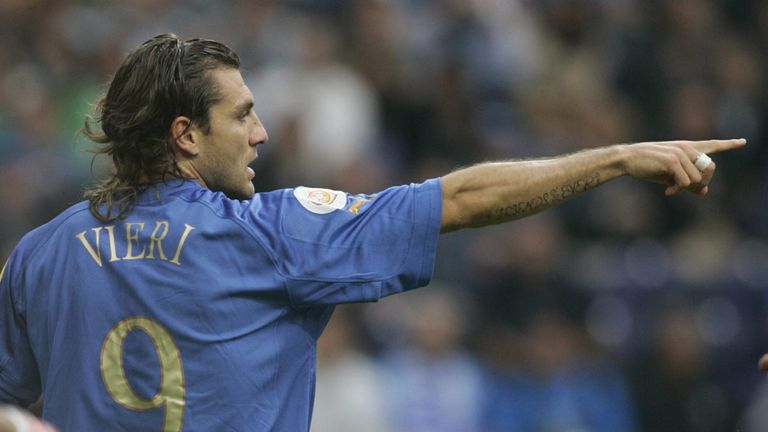 Similarly to the Goodalls, the Vieri brothers both chose to represent the countries they were born in, with Christian born in Italy before moving with his family to Australia, where Max was born.
Christian is certainly the more prolific brother and holds the joint title of the highest ever goalscorer for the Azzurri at the World Cup, scoring nine goals in nine matches in the 1998 and 2002 tournaments.
The former Inter forward made a total of 49 appearances for Italy and scored 23 times, while his brother only earned six caps for the Socceroos in 2004 and 2005.