Cristiano Ronaldo joins Conor McGregor at Las Vegas training camp
By Michael Kelleher
Last Updated: 26/07/16 7:54am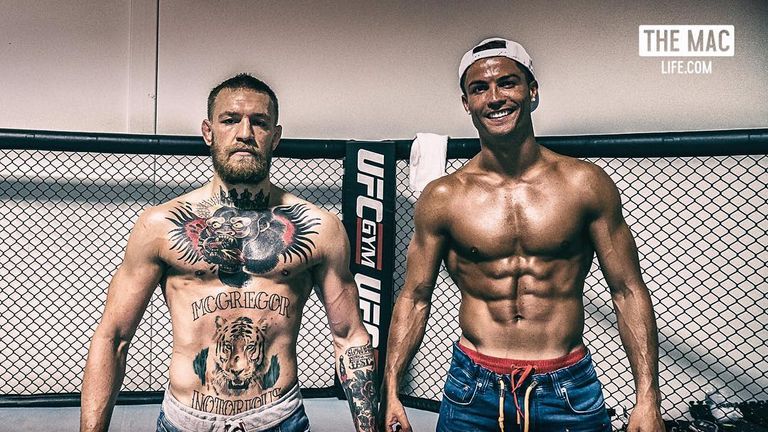 Real Madrid superstar Cristiano Ronaldo took time out of his post-Euro 2016 holiday to visit UFC star Conor McGregor in training camp in Las Vegas on Sunday.
McGregor is currently in the world's fight capital training for his hotly-anticipated rematch with Nate Diaz at UFC 202 at the T-Mobile Arena on August 20.
Ronaldo took the opportunity to visit the Irishman's training camp and get a first-hand look at the UFC's featherweight champion's preparations.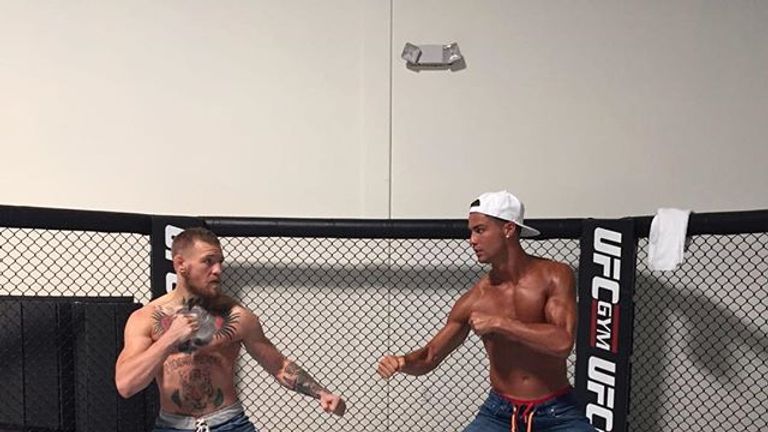 He then took to Instagram to post a photo of the pair sizing each other up in the Octagon with the caption "Great to see you bro!"
McGregor also took to social media to thank Ronaldo for dropping by and, in typically brash style, let him know he has his eyes on the Portuguese superstar's No 1 spot on the Forbes richest athletes list.
Ronaldo was first in 2016 with earnings of $88m (£67m) while McGregor ranked No 85 after raking in an estimated $22m (£17m).
"My brother Ronaldo dropped by the gym today," he posted. "He is an animal.
"Thank you @cristiano, much respect! I will see you for that Forbes No 1 spot next year."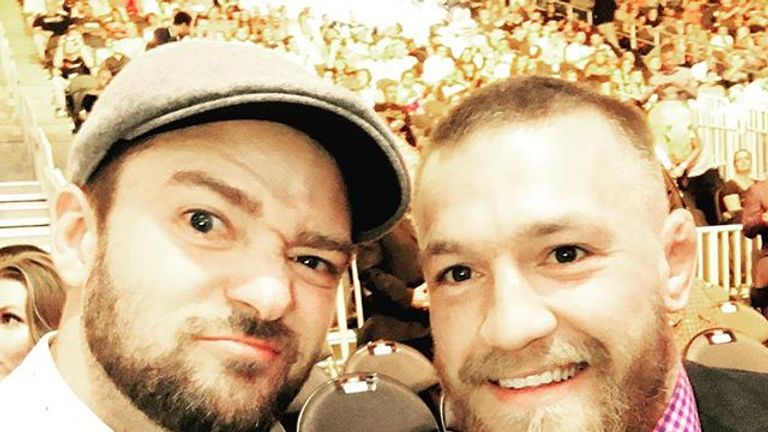 Ronaldo is not the only major celebrity McGregor has been hanging out with recently, as he spent time with music superstar Justin Timberlake at UFC 200 on July 9.