Leicester City parallels with famous Nottingham Forest side, says Peter Shilton
Last Updated: 06/02/16 4:23pm
Leicester City can count on many new-found supporters as they continue the unlikeliest of title challenges.
They have won over the neutrals, the media and many more followers this season, but there is one famous supporter who has needed no persuading of the club's virtues. England's all-time record appearance maker Peter Shilton began his career at Leicester and speaks about the club in the fondest of terms.
"I follow all my former clubs but Leicester is my club. I stood on the terraces at Filbert Street as a kid," the 66-year-old former goalkeeper explains. "Then to play for them as a teenager was something special. I think what they are doing now is unbelievable. There is no other word for it really."
It is 50 years since Shilton made his debut for the Foxes as a promising teenager against Everton. His performances were so impressive that he eventually replaced first choice, and England's World Cup winner, Gordon Banks.
But it wasn't until Shilton himself left Leicester that the serious hunt for trophies began. He narrowly missed out on the league title with Stoke in the 1974/75 season. Then, when he joined Nottingham Forest a month into the 1977/78 campaign, nobody thought he'd end the season as a league winner, but that's how it panned out. Brian Clough's side were playing their first season at the top level after scraping into the First Division behind Second Division winners Wolves the previous campaign.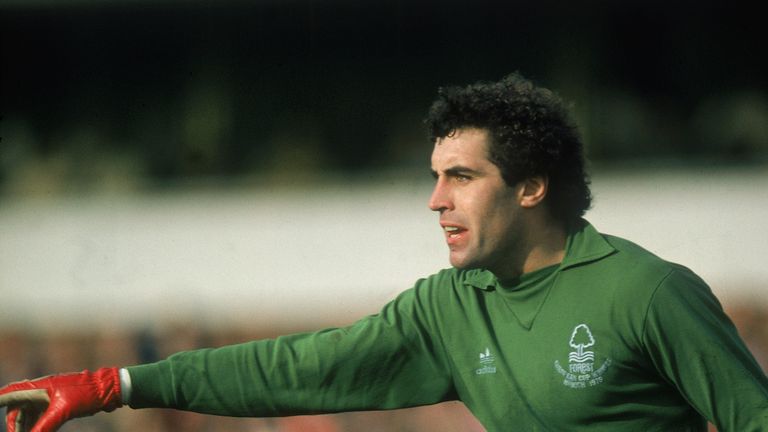 Shilton believes comparisons with Forest's title winners and the current Leicester team are fair. "I do see parallels. A year ago, I remember doing an interview about Leicester and they were seven points adrift of second bottom and everyone thought they were going straight back down from the Premier League. But they've turned it round.
"They've got a great spine to the team, which is what we had at Forest. Kasper Schmeichel has come on a lot and is starting to dominate in goal, just like his Dad did. The two centre halves [Robert Huth and Wes Morgan] are big imposing figures who don't mess around and know how to put a tackle in, just like we had with Larry Lloyd and Kenny Burns. They don't lose many games and it gives them a really solid base.
"You've got Riyad Mahrez who has come from nowhere, a bit like John Robertson did for us, that sort of tricky winger that defenders hated playing against. Then of course there's the striker. We never had just one like that for us, but what Jamie Vardy is doing is incredible. He's just an out-and-out goalscorer."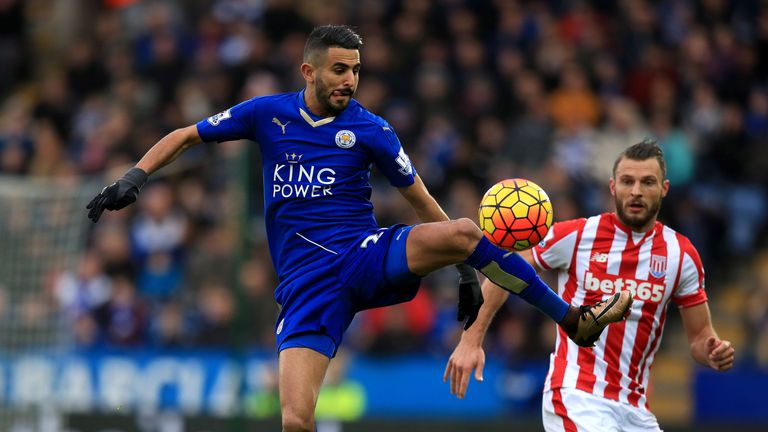 Leicester's midweek win over Liverpool kept them three points clear of Manchester City going into the weekend's meeting between the two in Manchester. Shilton believes Claudio Ranieri's side can play with a certain amount of freedom on the day.
"Even if they lose the game, they will still be on level points with City so they can afford to have a go," he added. "A draw would be a great result for them but can you imagine if they won? Then the gap would be six points and that would take some catching."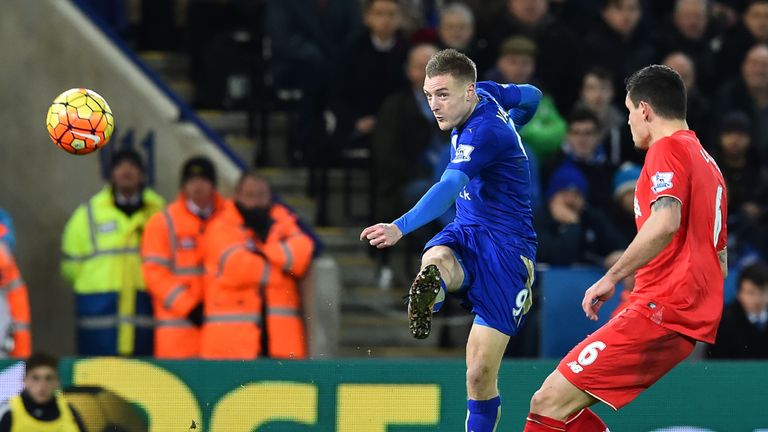 With the win over Liverpool came a noticeable shift in the media treatment of Leicester. The back pages have ramped up talk of a serious title challenge. "It's not a fluke to get this far, but I think this will be the hard time for the players now," added Shilton.
"Every game will be a cup final for them and there will be so much focus on them. I know it's a cliche but they have to take it one game at a time, stay focused and just keep doing what they're doing and then with seven or eight games to go that's when it becomes really interesting.
"I remember at Forest we went to Old Trafford half way through the season and beat Manchester United 4-0. That's when everyone started to take us seriously and we began to think we could win it. You just have to believe you are good enough. What I do like about this Leicester team is there seems to be a really good spirit amongst them, doing things like all going out for a pizza together. You can see they get on and they all play for each other."
Forest's title winners went on to greater glory, lifting the European Cup in 1979 and 1980. Their achievements have recently been immortalised in the film I Believe In Miracles. And big screen producers have already been alerted to Leicester's story, with Vardy the subject of a possible film to be shot next year. Should the season deliver the Hollywood ending, Shilton would be the first to acknowledge their success.
"They'd be heroes for life. It would be such an incredible achievement, I really hope they can go on and do it. But even getting into the Champions League would be fantastic. It's amazing what they have done, so let's hope the miracle can happen."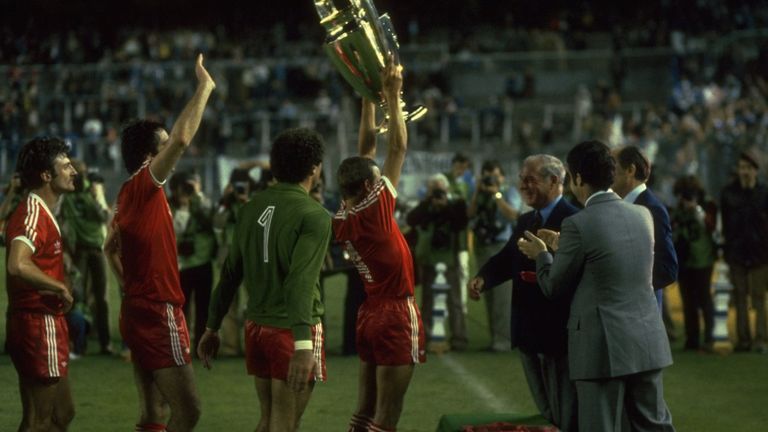 You can see more of our interview with Peter Shilton on Soccer Saturday.