Matt Elliott recalls Wembley glory of 15 years ago ahead of Capital One Cup final
Leicester hero remembers 'dream' performance in 2000
Last Updated: 25/02/15 5:24pm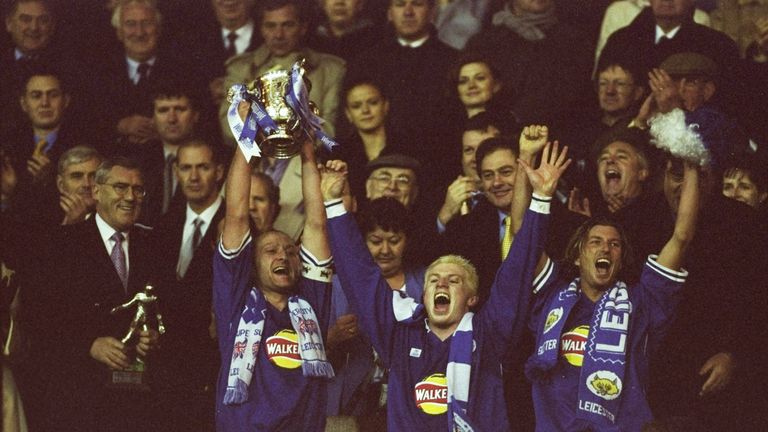 Ahead of Sunday's Capital One Cup final, Johnny Phillips speaks to Matt Elliott, the hero of Leicester City's triumph at Wembley in 2000…
15 years have passed since the first League Cup Final of the millennium, a fact that man of the match that day, Matt Elliott, didn't particularly want reminding of when we met up ahead of this weekend's Wembley occasion, when Chelsea are due to meet Tottenham.
If Sunday's game is blessed with two stellar names in English football to keep armchair viewers and sponsors happy, the exact opposite was true of the 2000 League Cup Final.
Leicester City were making their third appearance in four years. Although manager Martin O'Neill's achievements were rightly lauded in the city, there was little more than lip service paid to their success on a national level.  They were the overwhelming favourites in the final because their opponents, Tranmere Rovers, came from the First Division, now the Championship.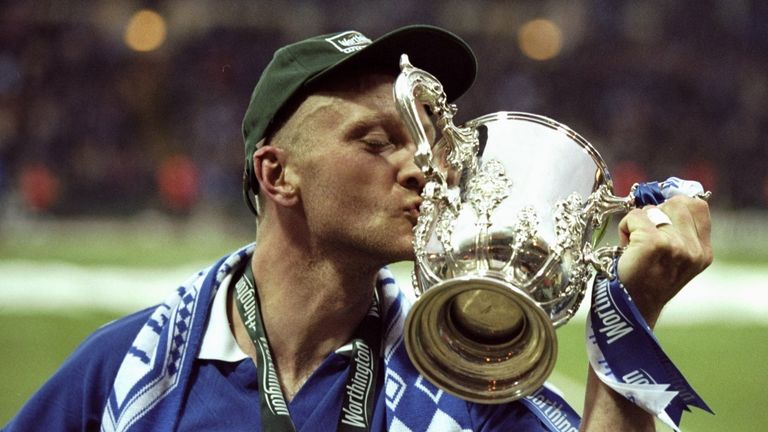 You dream of scoring in a cup final at Wembley - the idea of getting two as a defender is something I'd never considered
Matt Eliott
For many City supporters, the semi-final win over Aston Villa had been the crunch tie of the cup run. Villa and Leicester enjoyed a bitter rivalry at the time, a hangover from former manager Brian Little's departure from Filbert Street to take over the reins at Villa Park back in 1994.
Villa, by then under the management of John Gregory, were beaten in a dreadful two-legged semi-final tie by a solitary goal from Elliott in the second leg at Filbert Street, after Gregory had bemoaned City's defensive tactics in the first meeting.
Elliott, the Leicester captain at the time, remembers a slight fear factor to being favourites. "Tranmere had a good cup record at that time and had beaten some bigger clubs than Leicester in both domestic cup competitions," he said.
"We knew we had to be on our guard.  Most people would have expected to us to win and I suppose if I'm honest so did we, but we knew they could give us problems."
Dream
That turned out to be the case. After Elliott had given Leicester the lead with a thumping header, Rovers had defender Clint Hill sent off and the final looked set to peter out into a forgettable occasion. But John Aldridge's side hit back through David Kelly with 13 minutes to go and it took another header from Elliott in the 80th minute to give O'Neill's side victory.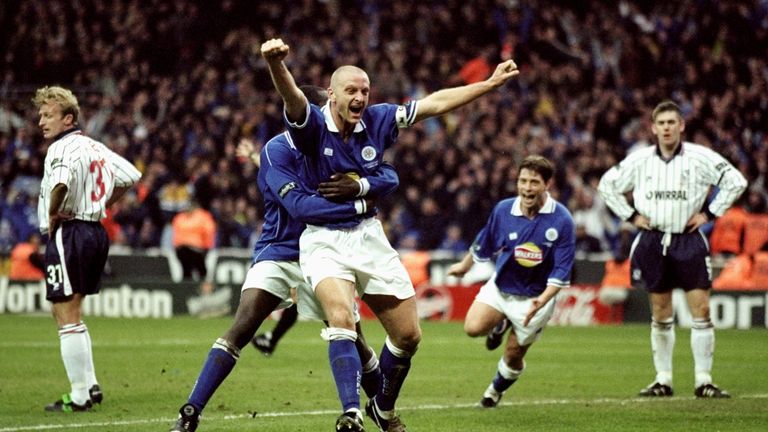 "I'd managed to get both goals, but it was relief at the end really, because I was more than partly at fault for their equaliser," Elliott recalled. "I suppose, looking back, you dream of scoring in a cup final at Wembley. The idea of getting two as a defender is something I'd never considered.
"It was one of those perfect days I suppose. I got man of the match and picked the trophy up too. On top of that my Dad had 20 quid on me for first and last scorer so he picked up 600 quid!"
But what turned out to be the best day of Elliott's career might never have happened. "My son was actually due to be born that same day," he added. "Even that worked out well – he was two days late so we could enjoy the celebrations. 
"If he had arrived earlier than the day of the game I'd have had an issue, but I had an agreement with his Mum that if there were no movements by the day of the game then I'd play and see the thing through at Wembley."
Elliott had been cup-tied for Leicester's 1997 final victory against Middlesbrough and had grim memories of the 1999 final defeat to Spurs. So to finally get his hands on the cup was a proud moment. But it was also a special time for the more senior players in the squad.
Long road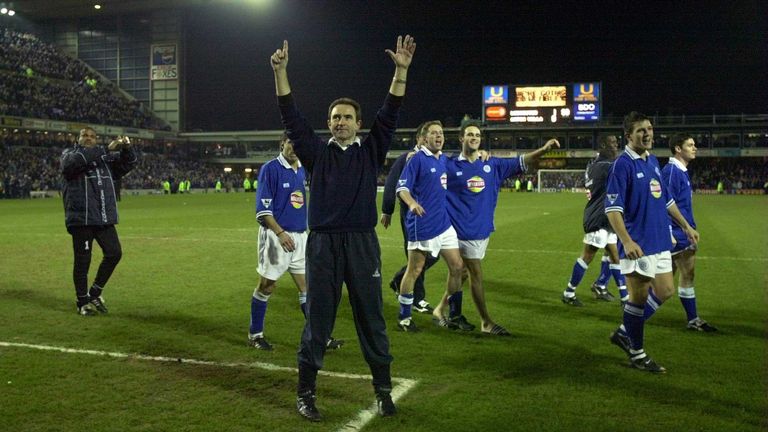 "I remember for Tony Cottee, who played in that final, that was the first medal he'd ever won," he said. "He came to us in the latter stages of his career after playing in really good West Ham and Everton teams, and he played for England too, but by the end he was shedding a little tear, so it probably meant more to him."
For Elliott, that Wembley day was the culmination of a long road to the top. He trudged the non-league path in the mid-1980s with Leatherhead and Epsom & Ewell before moving to Charlton Athletic. His time there was a frustrating one and after failing to make it with the Addicks he dropped down to the Fourth Division with Torquay United, before moving on to Scunthorpe United and then Oxford United.
It was the move to Leicester in 1997 that finally established him as a player capable of making it in the Premier League. He won 18 Scotland caps during his time at the Foxes too.
"My dad was shaking his head in disbelief at the end of that 2000 final," he rememberd. "He got quite emotional, which wasn't like him, but he'd seen me through all those days in non-league and lower down. I remember him saying to me afterwards, 'those overnight sensations take a while to come through don't they!'"