Who were the top performers and who flopped in the Premier League this weekend?
We asked Sky Sports News guest Ray Wilkins to rate or slate the sides after a weekend of action that saw City triumph in the Manchester derby, Chelsea beaten and Liverpool held by Merseyside rivals Everton on an afternoon that left Jurgen Klopp fuming.
How did your team fare - and do you agree with Wilkins' assessment? Read on for the verdict...
Premier League weekend results
West Ham 1-0 Chelsea
Burnley 1-0 Watford
C Palace 2-2 Bournemouth
Huddersfield 2-0 Brighton
Swansea 1-0 West Brom
Tottenham 5-1 Stoke
Newcastle 2-3 Leicester
Southampton 1-1 Arsenal
Liverpool 1-1 Everton
Man Utd 1-2 Man City
Manchester City - A+
This is a team that just looks unstoppable. I have not seen football played like this for a very long time. They move the ball so quickly. They have shown resilience defensively too. Fernandinho goes back into the back three seamlessly, while [Nicolas] Otamendi seems to have found his place. Going forward it is a dream to watch. It could have been four. To go to Old Trafford and have so much possession is incredible.
Tottenham - A
Some of Tottenham's counter-attacking play was excellent. In the open spaces at Wembley, they must have loved it at the weekend, just galloping forward. They ended four against three of five against four at the weekend. They could be back to their best.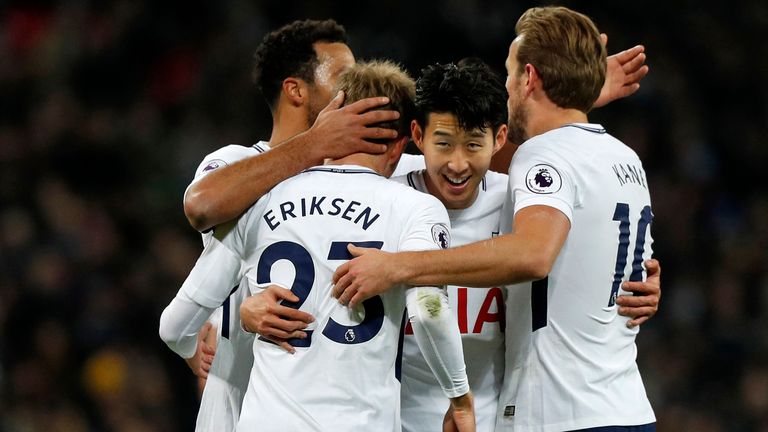 West Ham - A
I thought West Ham were fantastic. When you consider the situation they are in, it was vitally important that they were rock solid against Chelsea. They were fabulous, really, They scored a really good goal, very nicely worked. They just showed what can happen when you put some effort into it.
Leicester - A
Leicester are absolutely superb on the counter-attack. What's more, they have developed a resilience too. They have moved nicely up the table, somewhat undetected, but I could see it coming. They have some excellent players.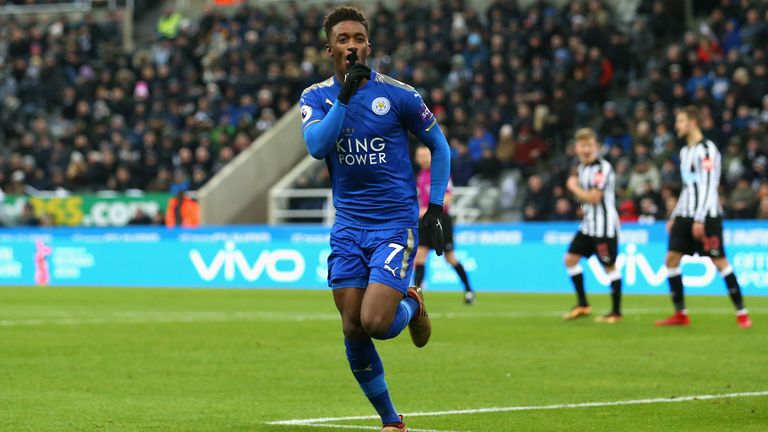 Huddersfield - A
Huddersfield at home are amazing. It is your home form that will keep you up, or send you down. You have to beat the teams at home who are going to be in and around you come the end of the season, and Huddersfield did it with great aplomb on Saturday. I like them, full of life and energy.
Burnley - A
I love Burnley. They are not a team of world-class superstars. They are extremely well organised, and have a fantastic manager. They keep winning and Turf Moor remains a bit of a fortress.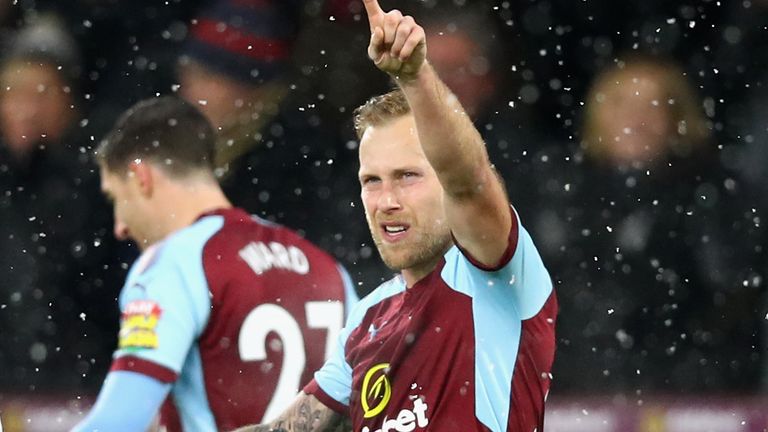 Swansea - A
Huge, huge win for Swansea, especially with Manchester City to come in midweek. They left it late, but a win is a win. Thank God Bony is performing for them, now he has two in two. Paul Clement is a great coach, but he had problems as a manager at Derby, and it seems to be manifesting itself at Swansea, but a couple of wins will sort them out.
Liverpool - B
I don't see where Liverpool are arguing about the penalty, why is Lovren even giving the referee a decision to make? And I think Jurgen Klopp got it wrong in his post-match views. Three shots on target out of 23 is not very impressive, but they did enough to win the game. I am not sure why Jurgen rotated so much. Surely in a derby match you play your best team, especially with West Brom up next.
Everton - B
Sam Allardyce has obviously worked all week at keeping Liverpool out. He was just parking double deckers all over the place. That is what he does well, and it works at places at Anfield. But if they don't get that penalty they are not scoring. So I can't give them too high a grade for attacking so little.
Arsenal - B
I thought this was going to be an Arsenal win all day long. They weren't really in it. They had plenty of possession, as you would expect, but they really seem to be lacking this cutting edge at the moment, and they keep having to rely on Olivier Giroud from the bench. I am not sure why he is not starting.
Southampton - B
I didn't think Southampton were going to get anything out of the match, so I am giving them a high grade. Charlie Austin makes such a difference to Southampton. It is all well and good keeping clean sheets, but you need someone who can put the ball in the back of the net.
Crystal Palace - B
Palace play some really good football, but they are not getting the results they need. The other results didn't go for them on Saturday. Christian Benteke, of course, missed that penalty, he shouldn't be taking it. Luka Milivojevic should be saying 'this is mine' and usher Benteke away. You have to be stronger on the field.
Bournemouth - B
Bournemouth never let you down. They are always good for an entertaining game. It was the same on Saturday, but they should have lost. They get a high mark for their endeavour. Always good to see.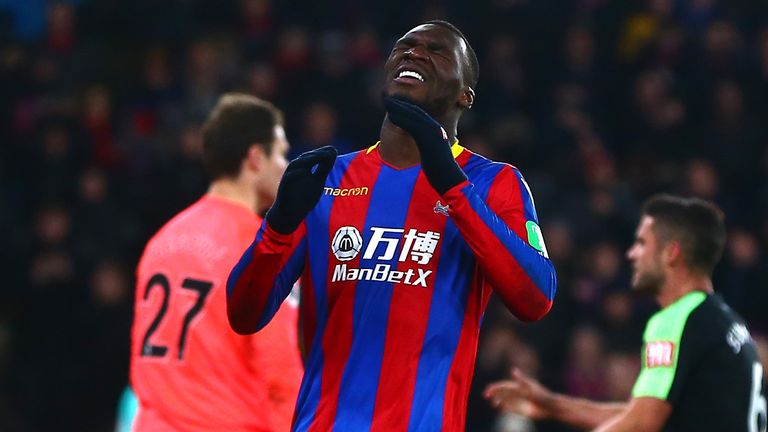 Newcastle - B
Newcastle really are in a bad place right now. Jamaal Lascelles is back from injury now, so I thought he should have started. They need him. They get a higher mark because of their attacking play, at least they had a go.
Watford - B
I like Watford. I have seen them a few times this season. They should have beat Chelsea, and have played some good football all season. They just are suffering from some slight lapses in concentration defensively.
Manchester United - C
They offered absolutely no attacking football at the weekend, but without Paul Pogba, Jose Mourinho's hand was forced with Pogba's injury. Mourinho must have looked at his red card at Arsenal and thought 'oh dear, any other game but this one against City'. If you can't get the ball, you can't play. United were not in the same league.
Chelsea - C
I was very disappointed in my team Chelsea to be honest. They just didn't seem at it. They couldn't really rally back. I don't know what it was, I can't put my finger on it. Just one of those days. I would give West Ham more credit than Chelsea were just poor.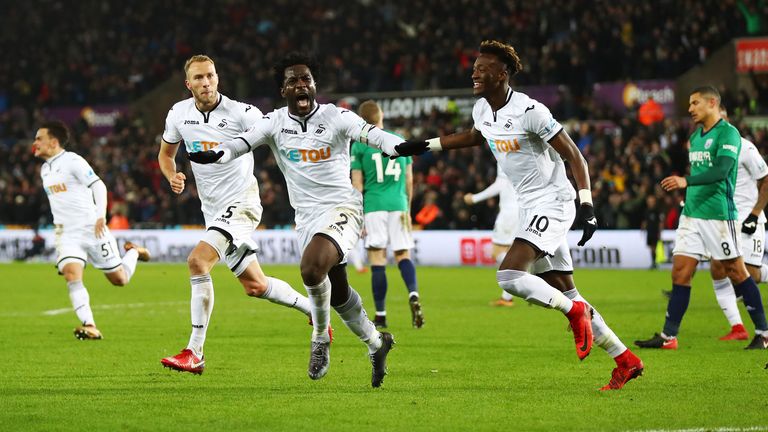 West Brom - C
There are some good players in that team, but there are some real problems there. They are heading towards the relegation zone. Alan Pardew used all his forward options at the weekend and couldn't score a goal at Swansea. It is a very tough issue for them at the moment.
Brighton - C
Brighton have plenty to be worried about. They are very well organised, and Chris Hughton has done a great job. Now, it seems they are on this slippery slope. They need to get out of this run and fast.
Stoke - D
It has been a difficult time for Stoke. I hope Mark and his team can turn things around there. They seem to be leaking goals too often and are getting beaten far too often for their liking.