Joey Barton alleged assault on Daniel Stendel investigated by police
Barnsley confirm they are assisting South Yorkshire Police over alleged incident
Last Updated: 14/04/19 7:14am
Police are investigating an alleged assault by Fleetwood boss Joey Barton on Barnsley manager Daniel Stendel following Saturday's game at Oakwell.
Sky Sports News understands South Yorkshire Police have spoken with Barton to assist with their enquiries, and will speak to Barton again later in the week as part of a voluntary interview.
A South Yorkshire Police spokesman said: "We are aware of something that has taken place in the tunnel after the game and we are investigating."
Words were exchanged between the two managers as they walked down the tunnel at Barnsley's ground at the final whistle following the Tykes' 4-2 win in League One.
The alleged incident took place as the managers and players made their way back to the dressing room.
Stendel received medical attention in the tunnel.
Barnsley confirmed they are assisting South Yorkshire Police over the alleged incident.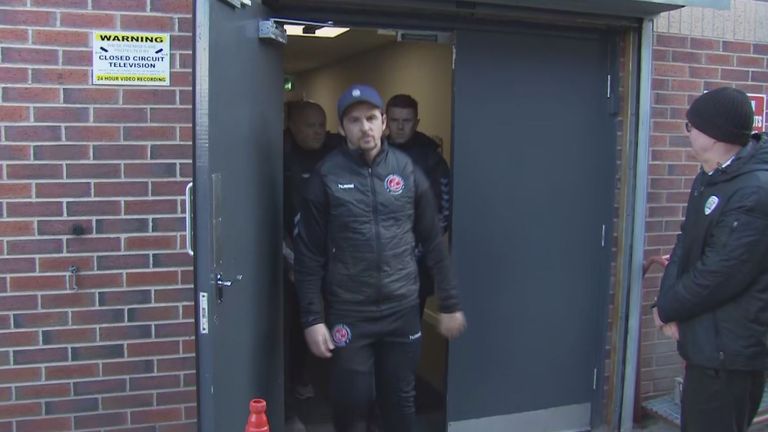 The statement said: "The Club can confirm there was an alleged incident in the tunnel area that took place following the conclusion of today's match, which South Yorkshire police are currently investigating.
"The Club is assisting the police with its enquiries and, as a result, we are not in a position to make any further comment at this time."
Neither club fulfilled their post-match media duties after the match.