Roberto Martinez told Goals on Sunday why Eden Hazard reminds him of Barcelona superstar Lionel Messi.
The Chelsea forward is in fine form for the Premier League leaders and scored a stunning solo goal in Saturday's clash with Arsenal to help the Blues move nine points clear at the top.
Belgium manager Martinez works with Hazard closely at international level and says his dribbling technique is comparable to that of five-time Ballon d'Or winner Messi.
Hazard was below par last season but Martinez says Chelsea and Belgium have found a new way to get the best out of him this campaign.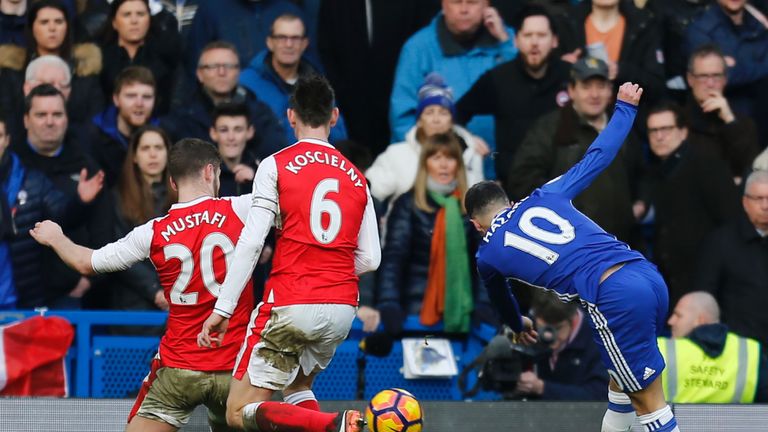 "What he does is quite unique," Martinez said.
"It's that acceleration and stopping and standing still. He reminds me a lot of Messi. Not many players can control the moment and take the defenders where you want to take them.
"The way he uses the ball with his feet is sensational and what is surprising more than anything is his maturity.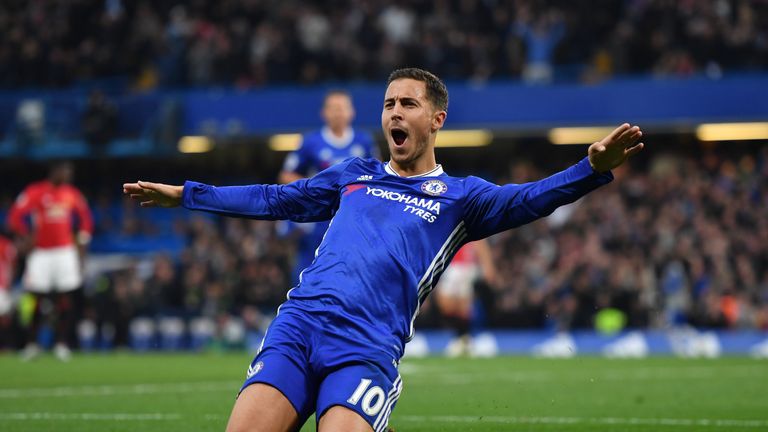 "I think that Eden, at 26, is almost in the perfect moment of his career and the system that Chelsea plays, which is the same as we play in the national team, has really given him a new breath of life.
"Last season, as an opposition Premier League manager you were always aware of Eden Hazard and playing on the left wing it was probably easier to stop him having one v one situations.
"Now it is a lot harder to get him tied down."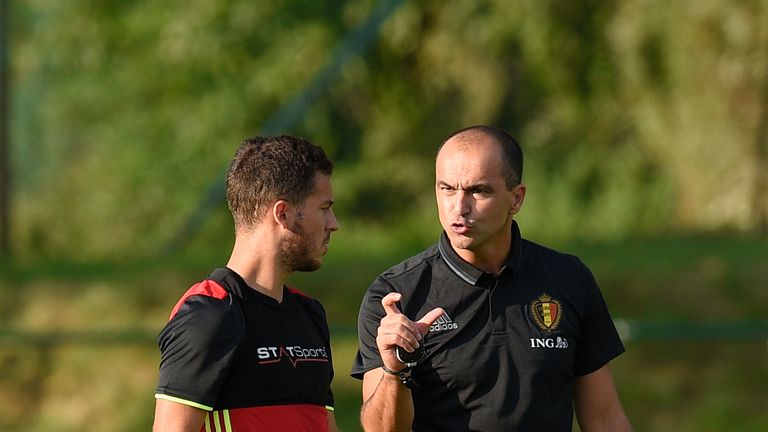 Hazard's parents, Carine and Thierry, were both footballers and his three brothers are all in the game.
Martinez says his natural love of football is one of his greatest assets.


"The good thing about Eden is he is almost a throwback," he added.
"He's not one of the new generation of footballers where everything is easy. He is in love with the game. His dad was a footballer and there are four brothers.
"Thorgan is in the national team as well, who plays for Borussia Monchengladbach. Then there's another two young brothers and we see them very often playing in parks in Belgium outside his house.
"His love for the game is genuine and is natural. He would play football even if he wasn't a professional footballer."