Toni Duggan believes Phil Neville can take England Women to the next level
By Husmukh Kerai
Last Updated: 25/01/18 4:47pm
Toni Duggan says Phil Neville is the head coach England Women need to take them to the next level.
Duggan, 26, backed the former Valencia and Manchester United assistant manager in his new role following criticism which met the announcement.
The FA defended its appointment of Neville on Wednesday and confirmed he will not face a charge for historical tweets sent from his account six years ago.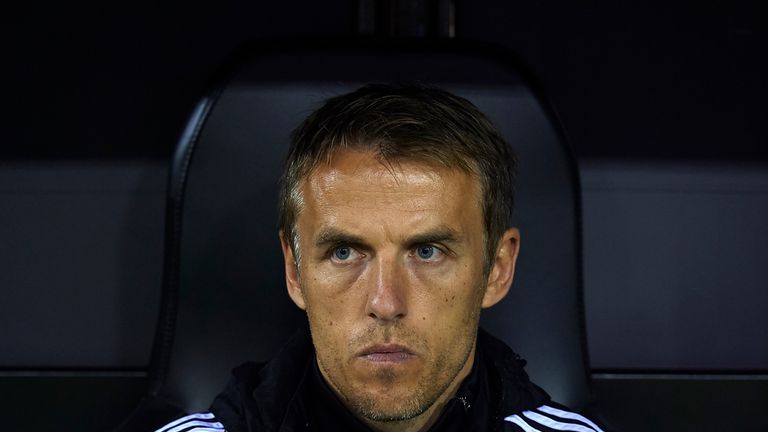 Neville has apologised for the tweets and deleted his Twitter profile after his appointment on Tuesday.
"He was captain of Everton when I was playing at Everton as well," England Women forward Duggan told Sky Sports News.
"They were really supportive of the women's side then, we had a couple of chats in the past.
"Because of his profile and what he's achieved in the game, the girls are really looking forward to working with him. He's played at the highest level and he's a winner.
"As a team England Women are [ranked] third in the world but we want to be first. We want to be winning tournaments.
"In terms of someone to take us to the next level - there is no one better. He's worked under the likes of Sir Alex Ferguson.
"I'm looking forward to it. I'm glad that we can just move on as a team."
The founder of Kick it Out accused the FA of double standards after the FA told Sky Sports News, on Tuesday, they were aware of Neville's tweets before making the appointment.
In a letter to Roisin Wood, CEO of Kick It Out, the FA's CEO Martin Glenn defended the recruitment process, adding background checks were done on Neville but not all of the social media posts in question were revealed.