Phil Neville open to managing Team GB Women side at 2020 Olympics
By Matthew Treadwell
Last Updated: 03/10/18 5:54pm
Phil Neville has confirmed he would be available to manage a Women's Team GB side at the 2020 Olympics, if the opportunity arose.
Neville has guided England Women to next year's World Cup finals in France and they face Brazil and Australia in friendly matches in October.
England would need to finish third or better at the World Cup in order for a Team GB side to make it to the Olympics, but Neville has not ruled out leading them at Tokyo 2020.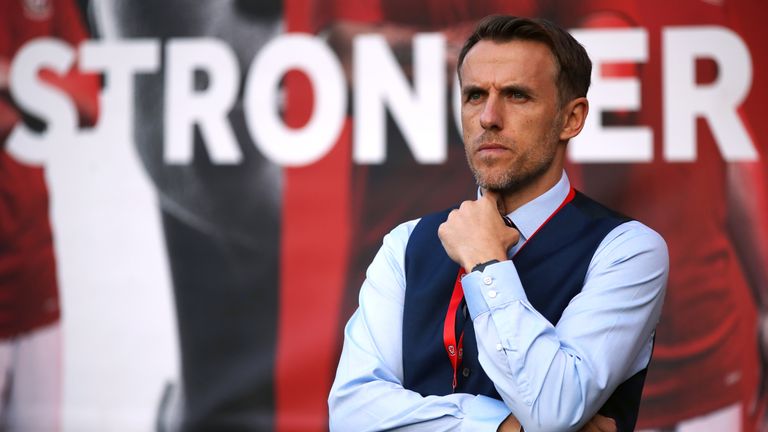 "They do need a manager and I am available but there are a lot of processes to go through to actually get to the point of having a GB team," Neville told Sky Sports News.
"It took a lot of hard work from all the associations. They have all agreed to it and have worked really well together.
"They all want success and now the processes of staff - who is in charge of the team - goes forward.
"At this moment in time my focus is on England and winning and going to the World Cup, but after that if there is a chance to go to the Olympics, that would be a proud moment".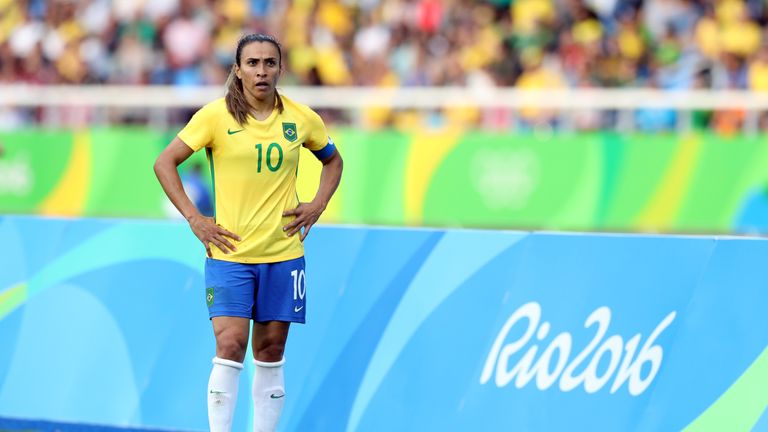 England play Brazil at Notts County's Meadow Lane on Saturday before taking on Australia at Craven Cottage on Tuesday.
Neville has warned his players they must be at their best to nullify the attacking threat posed by Brazil and their star player Marta, recently named Women's Player of the Year at the Best FIFA Awards held in London.
"We are playing a team that can destroy you with their attacking talent. It will be a challenge for my players to make sure they defend well," he added.
"Brazilian teams, whether male or female, play a certain style and this team plays no different.
"They have got the best player in the world in Marta. Everybody knows about her and sees her play. I hope they enjoy seeing her play on Saturday but in a losing team."