Gary Neville says he prefers Jose Mourinho's Manchester United team to Louis van Gaal's - even though they are five points worse off than at the same stage as last season.
Sunday's 1-0 home victory over Tottenham saw United consolidate sixth place in the table with 24 points from their first 15 matches, leaving them six points off a Champions League spot and 13 behind leaders Chelsea.
Under former manager Van Gaal last season, United collected 29 points from their first 15 matches and were in fourth place at this stage - but Neville says he is happier with the style of football that Mourinho's team has produced.
Speaking on the Gary Neville Podcast, he said: "I know that over the last few weeks Jose Mourinho has been criticised at times. When you don't win games and you say your team are playing well and it will come, but it doesn't, you can sometimes look a little bit foolish as a coach.
"But I've said it before, I like this team a lot better than the team of last season, even though they might be in a worse points position.
"I like the way they are playing more. I like Henrikh Mkhitaryan and I like the way Anthony Martial has played in the last couple of weeks on the left. There's pace back in the team.
"They have a centre-forward that holds the ball up and they have a midfield that is mobile with Carrick as the composure with Ander Herrera and Paul Pogba in front.
"It's a better-balanced team and even though the back four doesn't look great on paper, it's performing really, really well. Marcos Rojo and Phil Jones have really been good these last few weeks.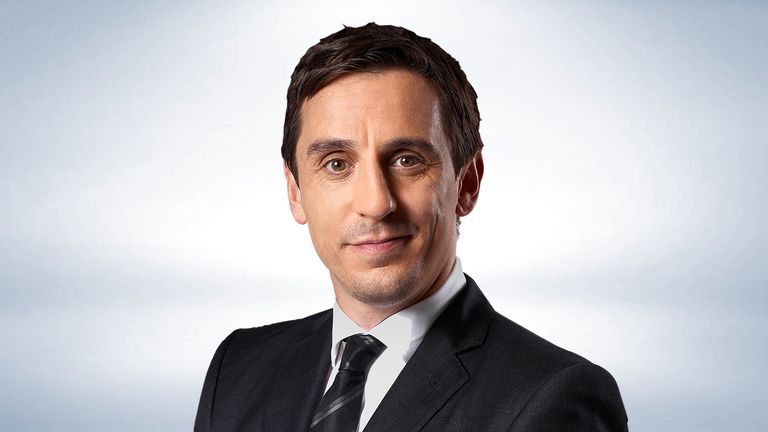 They have to go on now and kick on from this and win game after game and get the results the performances have been suggesting.
"Jose Mourinho has stumbled on something a little bit with that back four, but in terms of the team I like them a lot more than last season. As a Manchester United fan I like them more.
"They have to go on now and kick on from this and win game after game and get the results the performances have been suggesting.
"It was a big moment today."
Mkhitaryan scored the winner against Spurs and his emergence in attack has seen Juan Mata dropped to the substitutes' bench.
And Neville says Mata may no longer be used in an attacking role because he lacks the pace required to get the best out of Zlatan Ibrahimovic.
"I don't think it's a day to dismiss Juan Mata. It's better to talk about the positives," Neville added. "I would always question whether Juan Mata has got a place in this Manchester United team in a wide area in the way that Manchester United should play.
"They should play with players that are mobile in wide areas, in my opinion. I think if Juan Mata was going to come back in it would have to be in one of the three midfield positions or as a No 10.
"For me, I don't think it's the end of Juan Mata. I think he's been pretty good this season when he has played and I don't think he had done much wrong.
"To me it looks as better balance [without him]. When you have Zlatan Ibrahimovic up front, you've got a player who is immobile and can't run in behind, but holds the ball up really well.
"That tells you that you have to play with pace either side of him. What worries defences is pace, so from my point of view, the balance is right now."