Gary Neville believes Liverpool deserved credit for their defensive performance in the 1-1 draw with Manchester City on Saturday.
City are now 12 points behind Chelsea in the Premier League title race while with 30 points to play for, Liverpool stay fourth.
Neville found the Etihad encounter a strange game to analyse, with both teams creating plenty of opportunities but he did give the Reds back four credit for standing up to City's late pressure in the match.
"I think there was a respect paid from both teams," he said on the Gary Neville Podcast.
"I expected it to be carnage - I thought, it wouldn't surprise me if it was 3-2, 4-3 - I thought it would be goal after goal and that neither team would want to shut up shop. I thought City were really respectful and played well in the first 20 minutes.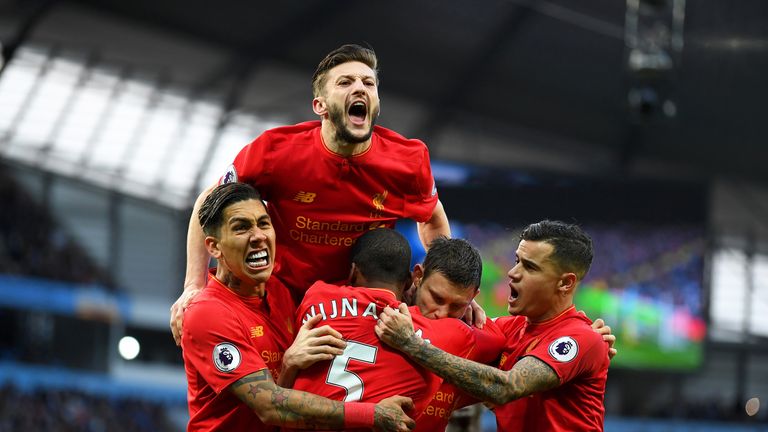 "It took Liverpool a bit to get going and get confidence but they did. It was a strange game. I couldn't tell you who I thought should have won it; maybe 1-1 is right overall in the sense of penalty decisions, missed chances.
"Both teams have deficiencies; City are certainly in transition a little bit; Pep Guardiola is moving the team away from one that has been fantastic and won two Premier League titles in the last four or five years. They will get better. They're getting younger and it will be exciting to see what they do with more transfer windows.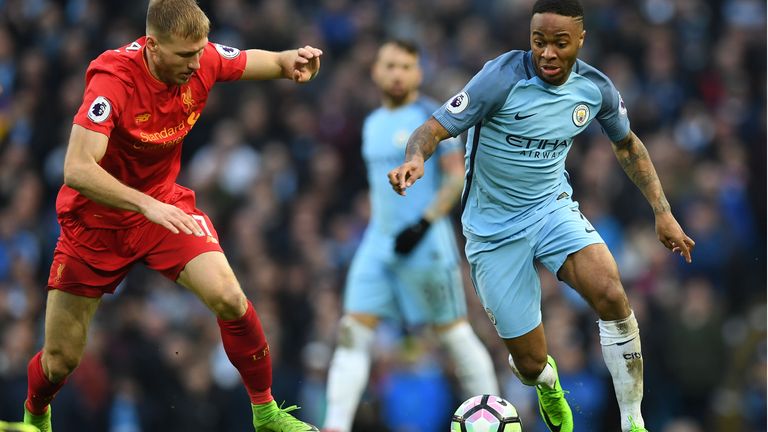 "I think Liverpool defended pretty well against some pretty good play. Sane's a very good player, Sterling will cause you problems, De Bruyne and Silva are probably two of the best players you'll see in the league but I thought Liverpool, who are suspect defensively, did a pretty good job and managed the threat well.
"It was an intriguing game, could have gone either way, but I'm not sure either team can really say they deserved to win it."
Neville felt referee Michael Oliver got some contentious calls right - and saved special praise for Liverpool's penalty king, James Milner.
"Michael Oliver had a very difficult game on Monday night," Neville said. "But the three penalty decisions in the first half; the Matip one on Aguero, I thought he got right. Then there was the Mane one where he was going through on goal - again, I thought he got that right.
"The Sterling one was probably the most difficult. There's no way in my mind Oliver could have given that one. As a full-back, chasing back towards goal, you're always going to slide in. I thought Sterling wasn't aggressive enough in terms of moving towards the ball - that mentality of a natural goalscorer - and that's what cost Sterling, not the Milner challenge; I think you've got to expect a challenge there coming in. But I think Oliver got some tough decisions right.
"The penalty in the second half for Liverpool again was a tough one. He probably got that one right as well. There was a touch on the ball from Clichy but because he was tackling from the wrong side, because his foot was high and he got himself in a poor position initially, it was probably just a penalty for me.
"The word I'd use about Milner's penalty is: solid. He'd been booed all afternoon; you wondered if there'd be anything in his mind but he's calm, he's got a good temperament, he's been around a long time and he was solid as a rock.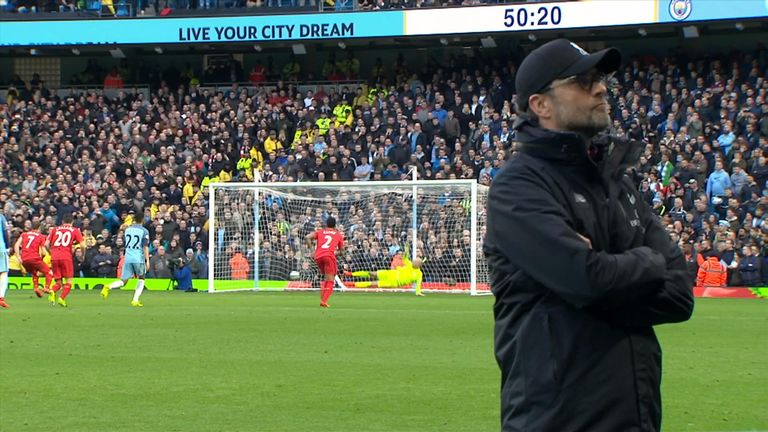 "I actually thought Liverpool at the time would be the only winner and there was a point in that next 10 minutes when City looked like they were really struggling to come to terms with it. They didn't take the penalty decision well. But you have to give credit to Pep Guardiola because he made the change and put Sterling through the middle and De Bruyne out on the right-hand side.
"The question marks over De Bruyne are sometimes about his energy levels, his physicality. When you look at the really top players in the world, they seem to have that desire, that hunger; with De Bruyne it always looks like he plays relaxed but he's got unbelievable quality. They did pretty well, Matip and Klavan, but just that one moment and Aguero scores."
Listen to this week's edition of the Gary Neville Podcast!