In the latest Super 6 Class of '92 diary, Gary Neville discusses why England will struggle to seize on the youth teams' success, Salford's rise to top spot and his return to action.
Flawed system
People ask the wrong question about what the FA can do to get these young players further forward in their careers. They can't, it's impossible.
These players belong to Premier League football clubs. Those clubs won't play those players and in two years the FA can't pick them because they won't be playing for their clubs.
There is no joined-up approach between the FA and the Premier League. They'll argue there is but there isn't. The Premier League will tell you they've got the EPPP and the FA will tell you they have their National Centre, so they've both got good individual programmes, but they are totally detached.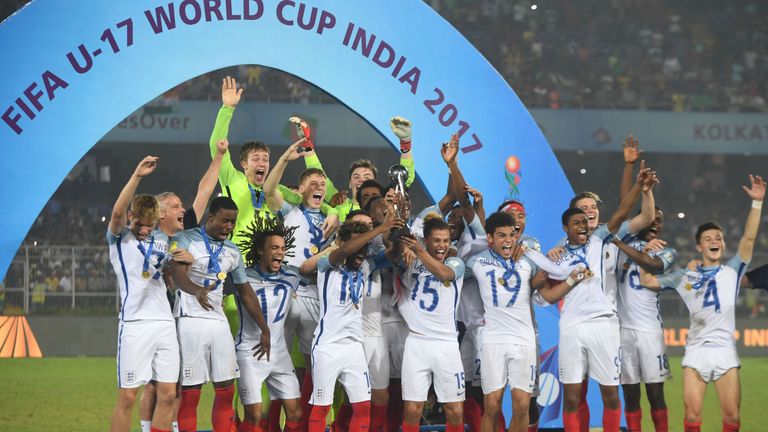 It is about owners of the Premier League clubs and the £100m that is basically at stake every season, and managers being under pressure for short-term success.
Why would a manager who knows he is going to get sacked if doesn't keep himself in the Premier League, or win the Premier League or get into Europe, invest in a 17-year-old who is going to have 30-40 games making mistakes? It's a flawed system.
The FA can't do anything about it. We've heard Gareth Southgate talking about only picking players who are regular starters for their clubs, which seems a sensible approach, but the reality is he can't ring up Jose Mourinho, Jurgen Klopp or Arsene Wenger asking them to play his players.
Limited opportunities
There's the argument that is if they're good enough then they'll get in but I don't believe that anymore, it is absolutely false.
If you're good enough, you might not get through because who knows how good you'll be until you've played 30-50 matches and actually developed.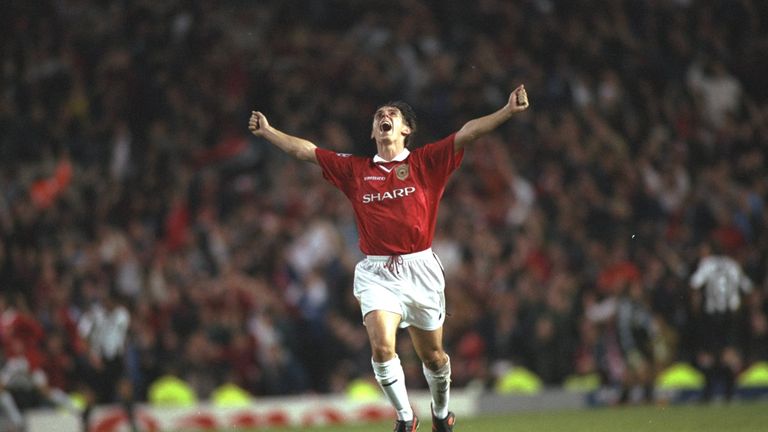 If you said Gary Neville at 18 was going to play for England for 10 years and make 600 appearances for Manchester United, you'd have said "I'm not sure about that", but after 50 games for United, all of a sudden, I'm playing for England because people think I'm good enough. That's the reality.
I don't believe the pathway is there and it is basically a top-down problem because the owner wants success and the £100m minimum and the manager has got to deliver that, so why would you take the risk and invest in youth?
Why would you pick a 17-year-old right-back if your job was on the line as a manager? Unless your club is invested in the whole belief system of youth, which some clubs are.
Tottenham with Mauricio Pochettino, Southampton, Manchester United over the years, Everton and Liverpool have been good, but some clubs are not invested in youth in terms of true investment and getting them into the first-team. They don't know what they are missing.
Wonderful Winks
Harry Winks is wonderful but do you think if there was another manager at Tottenham they would have played him away at the Bernabeu? Or at Old Trafford or at home against Real Madrid?
It's okay once you've played him and you think of course he would have got in, he's good enough, but some managers wouldn't have given him a chance.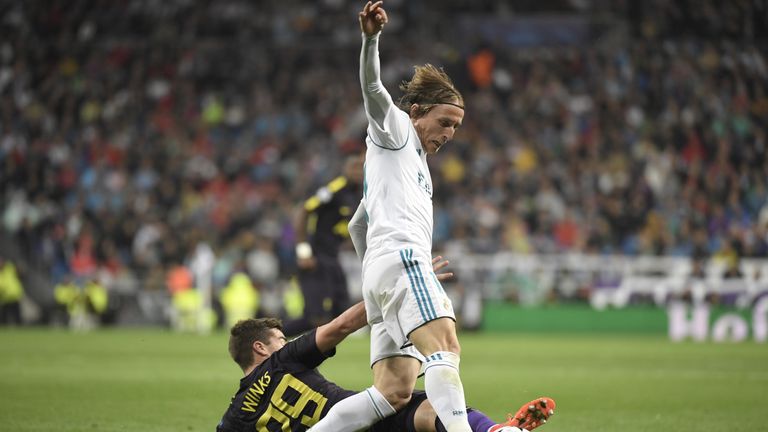 Pochettino believes in young English players, he's put Winks in and the kid is fantastic. I love watching him play, but I've got to see him play in order to love watching him play and see that he can do it.
How many managers have the guts and courage to put him in at the Bernabeu? Pochettino did and my old manager Sir Alex Ferguson would, he'd had thrown him in.
People would think it's not a game for him tonight, but what if it is? Imagine what it would do to the fans and for him. Ultimately you've got to have a manager who has the belief in youth and creating an opportunity.
Friendly dangers
It's fantastic for the England coaching staff and the fans to get Germany and Brazil, but what I would say when you've qualified for a tournament, the coach's job is to ensure the mentality of 'we've done our job, it's just a friendly' doesn't kick in.
You can end up damaging yourself by losing games like this badly, not playing well and losing momentum. Qualifying should be a formality for England but this is where the real test is, this is where you're going to be next summer in Russia against this quality of opposition, so actually, in some ways, these games are more important for England.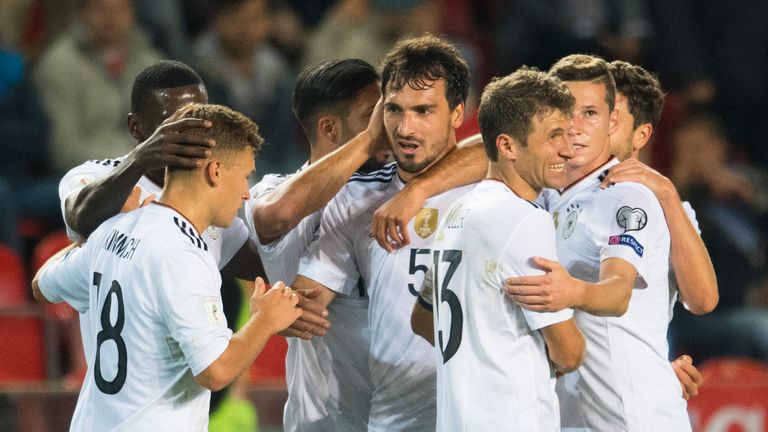 My view is also that the first 60 minutes of these games are real and then you get substitutes so they get a bit disjointed, but for 60 minutes you should get some really good information about your players and what level they are at against some of the best teams.
Salford go top
We've almost crept to the top of the National League North on a Tuesday night, I quite like that actually, no big fanfare, just popping up.
I did think this new squad would take two or three months to settle in. We're tough to beat, don't concede a lot of goals, we've got a lot of strength, and now kicking into November, December and January when the games come thick and fast, particularly around Christmas, I would expect us to be better.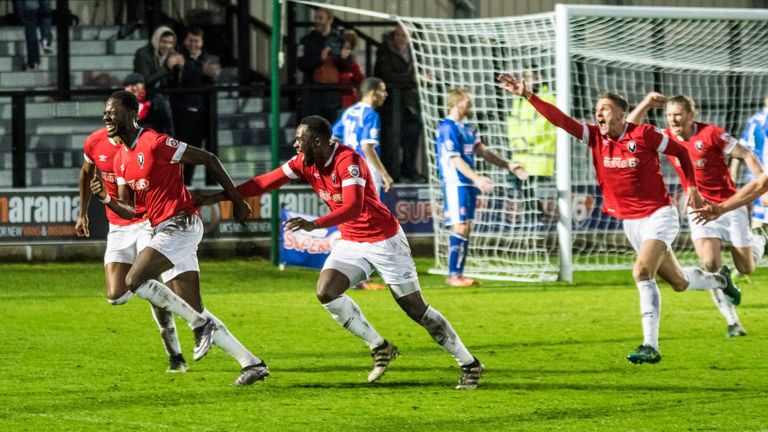 This is the time where I thought we would start to get rid of the turbulence of going full-time, with the new sets of players, the managers getting used to the players and the new ground.
There has been a fair bit of turbulence. The performances have been a bit up and down, there were a couple of defeats we didn't expect at home to Lemington and Darlington, a couple of incidents with discipline that ultimately we need to correct, and hopefully now we'll settle down to the unit we're supposed to be.
Return to action
I would not say I'm looking forward to playing at the Class of '92 XI v Salford City XI game for the Peninsula Stadium opening. It didn't go well last time I played and I'm two, three years older this time but I'm hoping to get through it.
I'm not going to drink this week, I'll eat well, do a bit of training but not too much as I want to be fresh on Sunday, and have a few massages to get myself ready.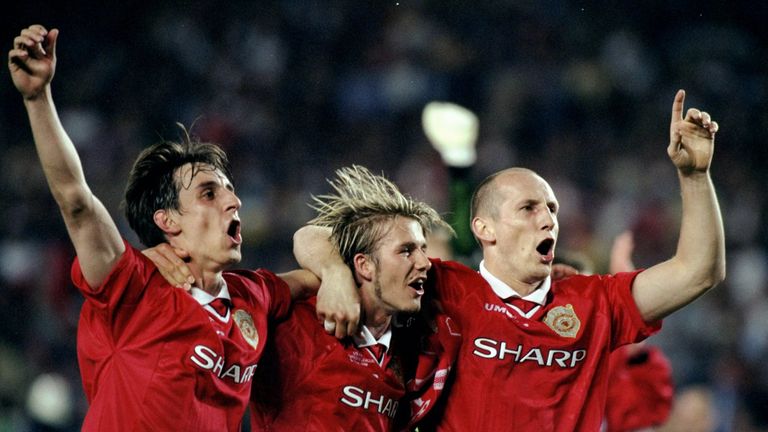 My opposite number will either be Richie Allen, who will cause me problems as he'll dribble at me, or Josh Askew who will just be smashing me, tackling and being horrible, so I'm not sure I fancy either of them. I think I might tuck in, bring my right-winger back and play a bit of a sweeper right-back role.
Bradford 3-0 Plymouth
Oxford 2-1 Northampton
Blackpool 1-1 Portsmouth
Stevenage 0-1 Notts County
Cambridge 1-2 Accrington
Cheltenham 0-2 Luton