New Jose Mourinho contract at Man Utd would help bring success to club, says Gary Neville
Last Updated: 18/01/18 8:42pm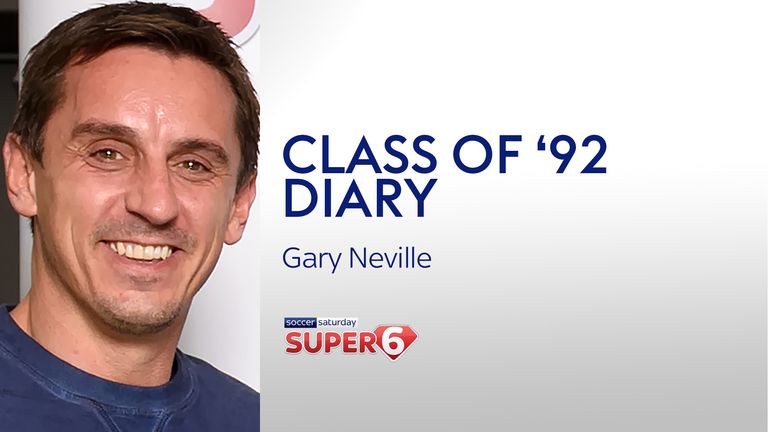 In the latest Super 6 Class of '92 diary, Gary Neville discusses Jose Mourinho's expected contract extension, Manchester City's decision to pull out of a deal for Alexis Sanchez, Salford's record signing and Ryan Giggs' appointment as Wales manager.
Mour time for Jose
I think it is great to see the club and Jose Mourinho committing to continuing down this path. One thing for certain is Mourinho has to leave the club as a success.
I think it is too early to say whether he is going to stay six or seven years, but the job to do is to win the Premier League and it has to be done as soon as possible, so I'm glad that - unlike with David Moyes and Louis van Gaal - both parties are staying on the same path to get there.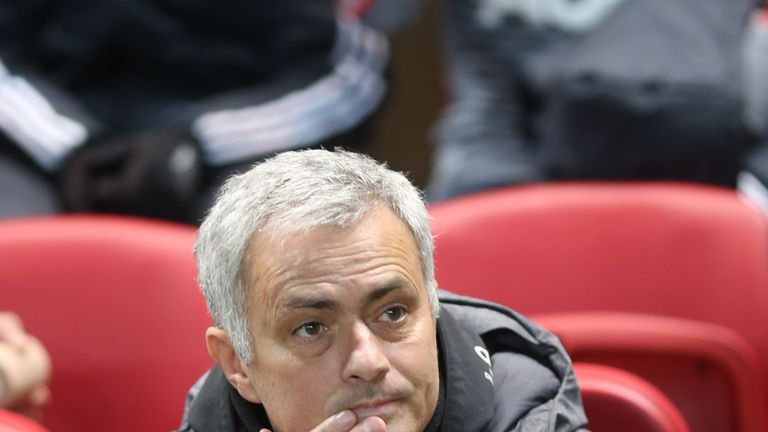 Yes, it is taking longer than the club and he will have wanted, but he's a manger who has always won and he's got to adapt the squad more, potentially with Alexis Sanchez in this window, then three or four more deals in the summer.
I've always thought it takes about two-and-a-half seasons to really build a squad in the manager's image and I think this time next season he will be at that point where it really feels like his team.
No sense in City stance
I've been baffled by the suggestion that Manchester City pulling out of a deal for Sanchez is because Kevin De Bruyne would then ask for more money.
It is absolute nonsense that it would result in the City players knocking on the door and asking for more money and De Bruyne is an intelligent enough player to understand that it is a different set of circumstances.
If De Bruyne wants to run his contract down and command a huge signing-on fee then he can, but it comes with the risk that if he got a bad injury it would backfire.
They could also structure the deal differently in terms of incentives to make the basic wage look lower but the package all the same, so it is ridiculous that people are becoming incensed by this deal.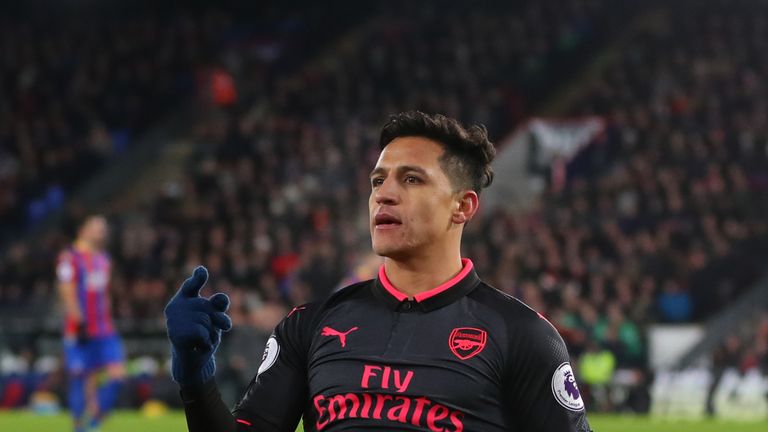 People have got to stop thinking a Bosman transfer is a route to a cheaper deal. Agents and players have got too wise to it now.
The reality of the deal is that is they are paying £75m-80m for the player, the same overall package as Liverpool paid for Virgil van Dijk, so without the contract situation people would say that was a good deal.
I'm not worried that Sanchez's arrival might limit opportunities for others as there's the Champions League and FA Cup to juggle as well.
If anything, United are light in options for the three positions behind Romelu Lukaku without Henrikh Mkhitaryan, and they would need a player in that position in the summer if Sanchez didn't arrive.
The Mkhitaryan situation is a strange one. I know he was signed under Mourinho but he never seemed like a Mourinho signing and I always sensed it was a deal done before Jose came in.
Arsenal 2-1 Crystal Palace
Burnley 0-2 Manchester United
Everton 1-0 West Brom
Leicester 3-2 Watford
Stoke 2-1 Huddersfield
West Ham 3-1 Bournemouth
Salford splash the cash
However, the biggest deal of the week is our record transfer signing of Nick Haughton! He was on loan with us last season and, while we're happy with our squad, we felt we needed a few more goals and hopefully he can supplement that.
He's in contention to play in Saturday's huge game, when we host second-placed Harrogate, and I'll find out whether managers Jonno and Bern decide to start him when I get to the ground.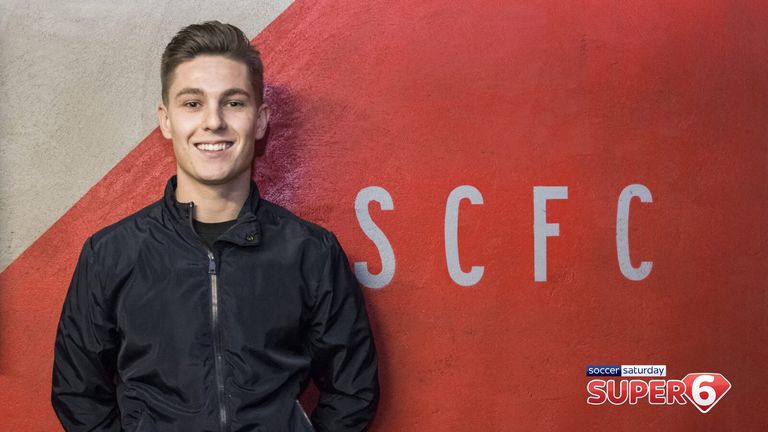 I'll also be following the United score on the Sky Sports Score Centre at the same time so it will be a tense afternoon.
It is a huge two or three weeks for us. With three of the top five to come in our next four games, including trips to Brackley and York, it is a really exciting point of the season. The crowd was brilliant last weekend and I'd like to think there will be even more this weekend.
Giggs' Wales gig
I think that from our point of view, particularly with international football, it is a very positive thing as he'll still be able to contribute and is gaining fantastic experience with the Wales job.
Ryan has been looking to get back into the game and we're delighted for him, as a proud Welshman, getting the job and I'm really interested to see how he gets on.
As Salford owners, we all knew we would pursue different interests at different stages and while the Wales job will absolutely be his main focus he can phone in to our meetings and stay involved.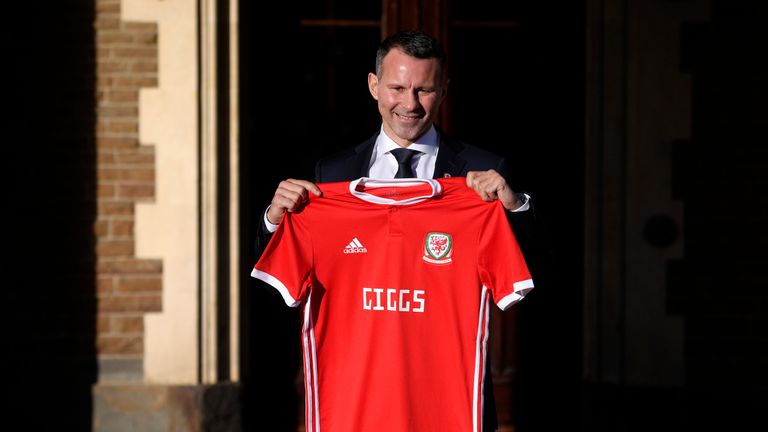 I look at every appointment this season and people have doubted them. Roy Hodgson to Crystal Palace, David Moyes to West Ham, Claude Puel to Leicester; I don't think there's a job this season where the appointment hasn't been questioned.
I don't think there's a job appointment these days which is not criticised and it seems to be a cultural thing where people can't just get behind a manager and wish them well.
Every day I get called this and that on social media as people seem to take it as free hits, but Giggs has got great experience at United, especially under Louis van Gaal, and this is a great step for him.