Gary Neville insists Diego Simeone could be the man to take Arsenal forward, and cannot believe the club do not have a transition plan in place.
Atletico Madrid manager Simeone has been linked with Arsenal sporadically over recent years, but former Barcelona manager Luis Enrique is favourite to take over from Arsene Wenger, who announced in the week he would be leaving the club this summer after 22 years in charge.
Speaking on The Gary Neville Podcast, the Sky Sports pundit believes Argentine Simeone has the credentials to take Arsenal forward, particularly if they will not be spending as much as the likes of the Manchester clubs and Chelsea.
"Luis Enrique is the favourite, and I'm asking the question, looking at it from a football point of view, who is the right person to take over at Arsenal?
"Luis Enrique has been successful, but we discussed in the studio how good an opportunity is at Arsenal. What exactly is that opportunity?
"Is the opportunity to get Arsenal back into the Champions League? Or is the opportunity to get Arsenal to win the Premier League?
"If it is the latter, one of two things has to happen. They have to have a manager who can punch above his weight, and the second thing that can happen is Arsenal's board start to match the spending of Manchester City, Manchester United and Chelsea, but that isn't likely.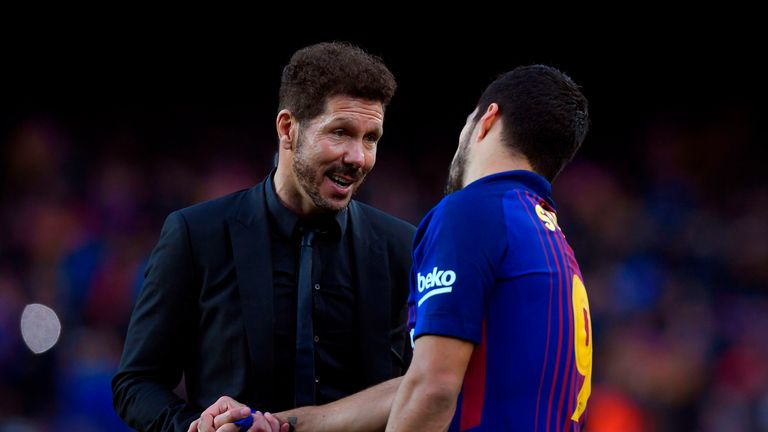 "So they have to have a manager who can punch above their weight, and the outstanding candidate for me is Diego Simeone at Atletico Madrid.
"Season after season he has challenged, not just in the Champions League but in La Liga too, with a team that has a big budget but nowhere near that of Barcelona and Real Madrid.
"What the new Arsenal manager is taking on with Man City and Man Utd, and to a lesser extent Chelsea, is huge financial might. £150m, £200m ploughed into the team each season.
"If you're going to compete with that, you have to have an outstanding manager to do so, and Simeone is that manager in Europe at this time. He has continually done it.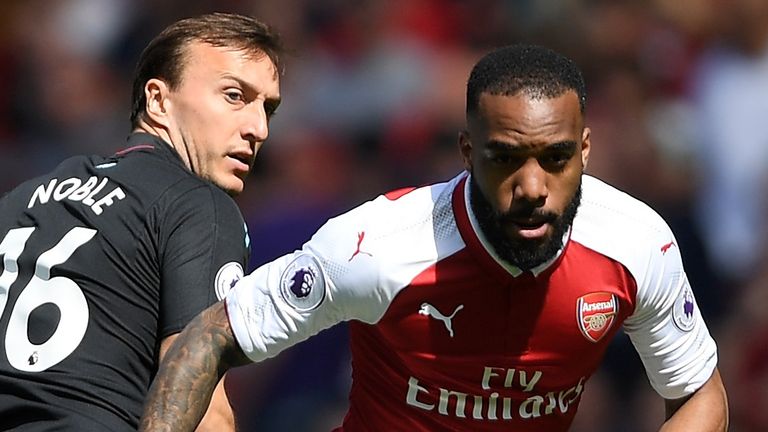 "To try and prise him away from Atletico Madrid would be the big move, and people say that wouldn't be the Arsenal way. But I dispute that strongly.
"The Arsenal way has changed over the years, and it wouldn't be ridiculous to suggest the new Arsenal way can be a little more pragmatic than the current team. Simeone is a winner, a fighter, he will culturally change everything.
"If Arsenal have aspirations to win the league, and are not going to do it by spending, they're going to have to do it by spending less and achieving more. That's difficult, and you need a special type of manager to do that."
There has been no indication as to when Arsenal will announce Wenger's successor, and the upcoming World Cup in Russia may complicate proceedings if a target has not been identified.
Neville says there is "no excuse" if Arsenal do not have a formal plan in place, because they have known Wenger's time has been coming to an end for over a year.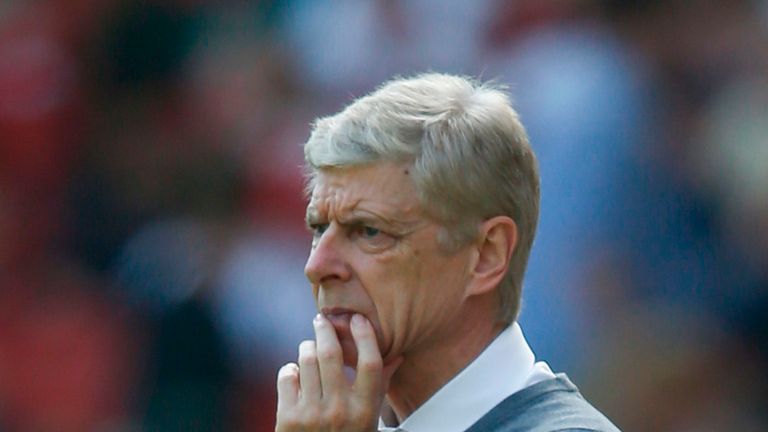 "I cannot believe they haven't got the plan in place. The transition has been coming for a year, two years, and there's no excuse for that Arsenal board, the hierarchy, not to have a very, very good transition plan in place.
"It was slightly different at Manchester United because Sir Alex Ferguson was winning, so it was maybe kept until later in the day as to when Ferguson would leave. But for Arsenal, this has been coming for 18 months.
"There is no excuse now for Arsenal not to have a new manager in place by the end of next week, to rid speculation of who it could be, to make sure the new manager can be across the current squad, the current data, the current plans, the spending for the summer, all of the things that take so much time, particularly with a World Cup with players going off and agents getting distracted.
"Arsenal have to act now, and I'm sure the decision this week was to give Wenger the right send-off, but also to allow Arsenal to put the plans in place to ensure the transition is smoother than it would be at the end of the season."