Gary Neville praises Mauricio Pochettino but highlights Tottenham's big problem
Last Updated: 30/04/18 9:03pm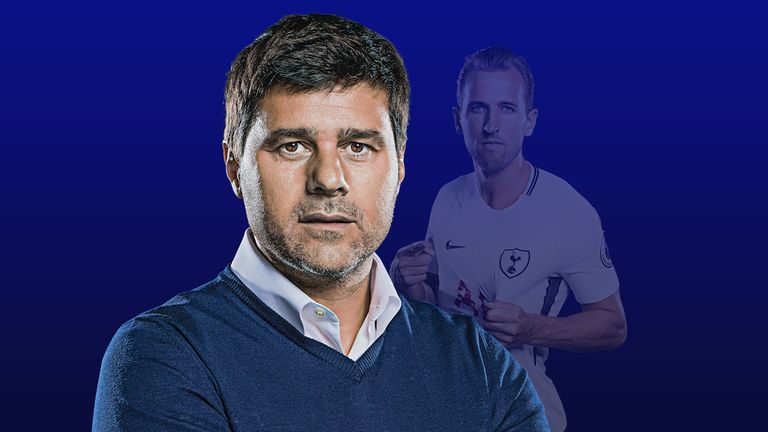 Gary Neville has defended Mauricio Pochettino in the face of criticism for not winning a trophy by pointing to the outstanding work he has done in his four seasons at Tottenham.
But as well as highlighting Pochettino's achievements with limited resources, Neville also pointed out the problems Spurs could face in keeping their manager.
Here, in conversation with David Jones on Monday Night Football, Neville gives his verdict on the club's progress and their future…
How do you measure Tottenham's progress?
I have championed Mauricio Pochettino and this Tottenham team for three or four years. I am a big supporter because I think he has made them the one thing that this club has never been for 50 years and that is consistent.
You might argue they have not won a trophy. They could have won a league in the last two or three years and that will be a disappointment that will be carried by a lot of this Spurs squad when they get older and maybe with the manager.
But for me, it is an incredible job he has done at Tottenham and continues to be so. They were inconsistent and flaky year on year. We always used to say about Tottenham that they were good enough to win a cup but never the league.
He is now delivering Champions League football season after season and I think he will do it again this year. That is three seasons in the top four and that is as good as it gets for Tottenham in the last 50 years.
Is there a question about their mentality?
There is a question. I have seen them at Old Trafford in the last couple of seasons, the FA Cup game against Manchester United and the game against Manchester City, and I was disappointed.
I was disappointed because I felt this team would continue to grow and they would get stronger mentally in order to produce those high-level performances in the bigger matches. They are still not quite ready.
On the other hand, when you look at the spending and the competing on all fronts, it may not be a mentality thing. It may be that they will just fall a little bit short because they have not quite got the depth of the others.
I have heard it said that Jurgen Klopp and Pochettino are getting off the hook in terms of winning trophies. But the reason that people are saying they are doing a brilliant job is because of the net spend, particularly in the case of Tottenham.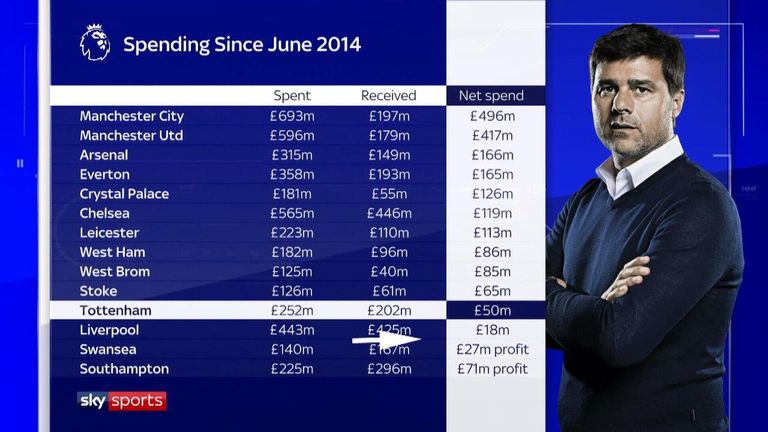 Southampton are spending around that level of money. Leicester are spending around that level of money. Everton are spending more. That is why Pochettino has done an outstanding job.
If you look at Bayern Munich or Manchester City this season, Chelsea in previous seasons, if you give the most money to a manager they will win the league more often than not.
Tottenham are outperforming season on season and I think Pochettino is keeping the wolves from Daniel Levy's door with the job that he is doing.
The counter-argument is that he has inherited potentially the best striker that the Premier League has seen in Harry Kane…
I don't think Kane had 10 Premier League goals when he arrived.
Kyle Walker and Danny Rose were nowhere near as good. Mousa Dembele, I used to think was overweight and lazy but now I think of him as a fantastic player. Christian Eriksen used to play on the outside of games, now he gets right in where it hurts.
The manipulating of the squad from being a shambles, which it was with the attitude and the culture that existed to what it is now, it is an outstanding performance.
When Jose Mourinho's time at Manchester United has finished, whether that is one year, two year or three years, and I hope he wins multiple league titles because I think he is a fantastic manager, this is the guy that I would want to manage the club I support.
That's because I think he is the guy who deserves it. I think it is the same for Paris Saint-Germain and I think it's the same for Real Madrid. And I think that Daniel Levy knows that.
That is coming in the next 12 months for Tottenham and it is a big problem if he leaves because he is extracting the maximum from limited resources.
Can he take on the Manchester clubs?
He cannot take on the might of Manchester. He cannot. The owner at Tottenham is not going to spend what they are going to spend at Manchester City or Manchester United and maybe he shouldn't either.
Arsenal's spend halted when they started their stadium. Tottenham have taken on a huge project and they have got a sustainable model.
They will not be investing huge amounts so what they need is a great coach and a set of players on good contracts who can perform to a level that will keep them in the Champions League.
That is what Arsenal were doing with Arsene Wenger. Tottenham have got their man who is doing that now for three years in a row.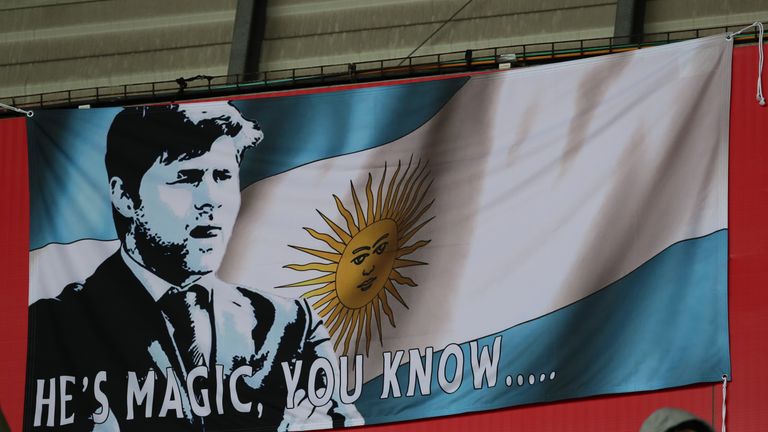 So from that point of view, he will get frustrated at a certain point thinking that he will need to step up. Thinking that he has done it at Southampton, he has done it at Tottenham with a bigger budget, and now he needs to prove himself at the highest level of the Premier League or at a top club in Europe. That is going to come.
That fight is inevitable because the quality of his work, and I have been to watch him at the training ground two or three times, is outstanding. The quality of the people in the dressing room that he creates, not that he has signed but that he creates, is outstanding.
He has got the right culture at the training ground and he has got the right culture at the club so they need to keep him. But to do that will be difficult because he will want to go to that next level.