In the latest Super 6 Class of '92 Diary, Gary Neville explains why he is torn over Anthony Martial, discusses Mauricio Pochettino's future, and insists Salford City's FA Cup first-round draw is a win-win for the club.
Are you surprised Martial has turned down a new deal?
I'm not surprised he's turned down a new deal. I think it's probably the general answer of everybody that gets offered a new contract nowadays, that they turn a new one down. He probably wants the same level of money some of the other players in the squad are on, he is probably looking at his options externally. From that point of view, at this moment in time, it doesn't surprise me at all that he's turned it down.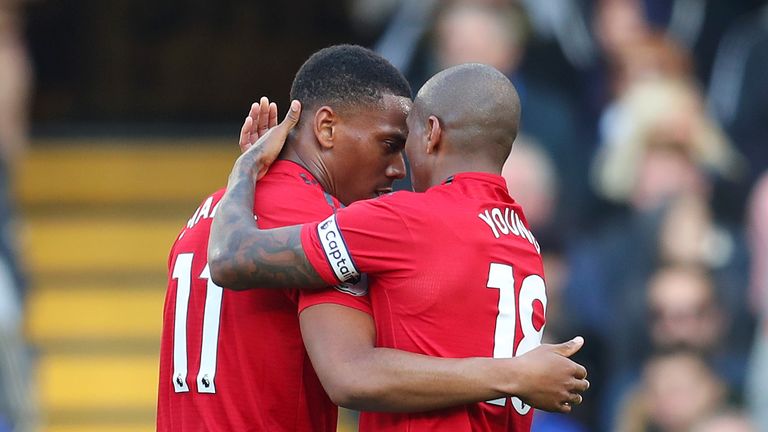 How important is he? How far should Man Utd go to keep him?
To be honest with you, I'm quite neutral [on the Martial situation]. I reckon he probably divides the fans 50:50. When you are watching Anthony Martial, you are not quite sure whether it's someone who's got an incredible talent who will go on to be one of the best in the world, or whether what you are actually seeing is what he is - which is, to be fair, someone who shows it in glimpses and doesn't perform consistently over a season and over, now, a period of three or four seasons.
He's got unbelievable talent, the ability to become one of the best in the world, he just needs confidence, belief and to play in a team that's successful and all of a sudden we'll see the real Martial. On the other hand I'd look at it thinking his body language isn't great, his movement off the ball isn't great, he does not make enough moves between the right back and centre back. He doesn't drive at people often enough in the final third and commit them, doesn't actually have great quality when the ball is at his feet and he works his way in from the left.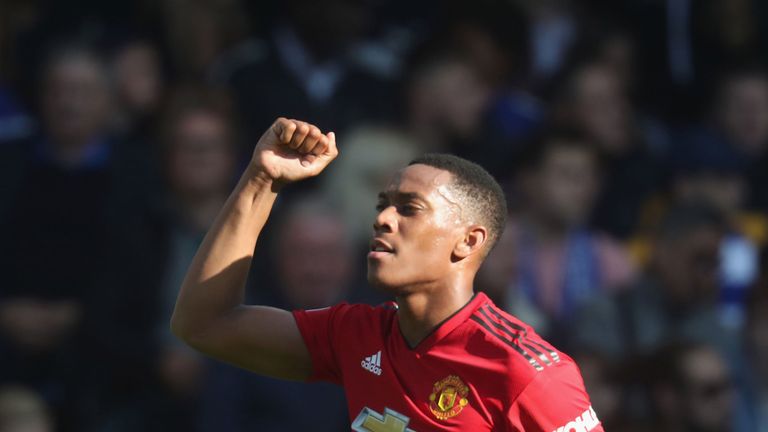 His body language isn't great, his movement off the ball isn't great, he does not make enough moves between the right back and centre back
I am so torn, I think that's where fans are as well, he is a bit of a conundrum in the sense you don't want to lose him and think of what he might become. On the other hand he may need to leave to become what he might become. Diego Forlan had to play in Spain to become one of the best strikers in La Liga, there are players who have to leave sometimes to achieve what they want. Then there are sometimes players who achieve what they want, Cristiano Ronaldo it just hit him after three seasons and he became incredible. So I am really torn, it feels like I am sitting on the fence, but it is the reality I am at, I cannot make my mind up on him and I am not sure if that's good or bad three years in.
Are Spurs in the title race?
No, I don't think Spurs are in the title race. This is a team that two or three years ago had a real chance. I think they are a really good team that I enjoy watching, but what has happened in that two years is there was a lull, Leicester won it and the year Chelsea won it under Antonio Conte there was a real chance Spurs could challenge. I think this Man City and Liverpool team are a step ahead, they have invested well. What has happened is Tottenham have maybe stayed at the same level, which is a really high level, but those two teams have improved enormously and that is now where the problem lies for Tottenham.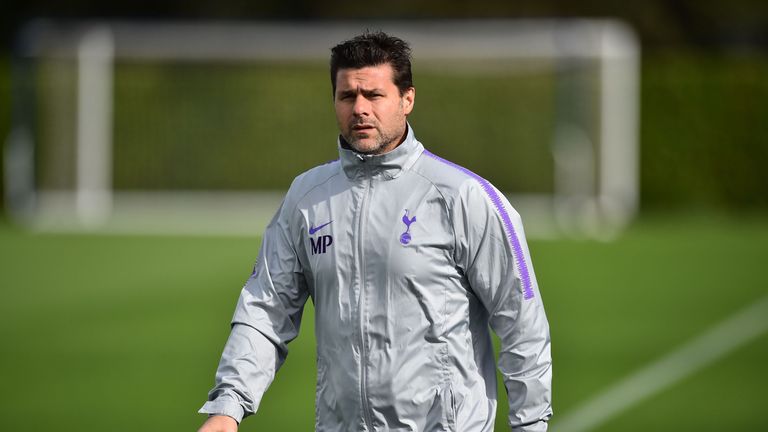 Is a trophy more important to Spurs?
If you could look at Mauricio Pochettino and the body of work before going into a new stadium, you think he's had top-four finishes now, and he could win a trophy - Jurgen Klopp and Mauricio Pochettino have done wonderful jobs at Liverpool and Spurs, there will always be that niggle in the back of people's minds if they haven't won a trophy at what point do they start to get judged by silverware. Every other manager at every other top club is judged by silverware, what they win and not just top four, top-two finishes. There comes that point, this season or maybe next, for Pochettino and Klopp, it would be extremely helpful for them to put an end to those niggles that exist because of a lack of trophies while they have been at their clubs.
Should Spurs be worried about losing Pochettino to Real?
I think there is no doubt Mauricio Pochettino will be sought after by many clubs because he is just a fantastic coach. The way the game is going now, the ability to get the best out of players, he has a great coaching programme that he is able to deliver to players. He wins them over, has a great work ethic and there is absolutely no doubt the next step for him is to go on to the giants of European football. Tottenham are a huge club, but when you talk about Real Madrid and clubs like that you are talking about another level. There will always be that risk for Tottenham, Daniel Levy will be hanging on to him for dear life I'm sure, to be the key in ensuring Tottenham stay consistent. Particularly they'll need it at this time, with the financial pressure they'll be coming under because of the overspend on the new stadium. At this moment in time, they can least afford to lose their manager because he's brought so much consistency and performance, with that means revenue, high finishes in the league, prize money, Champions League football.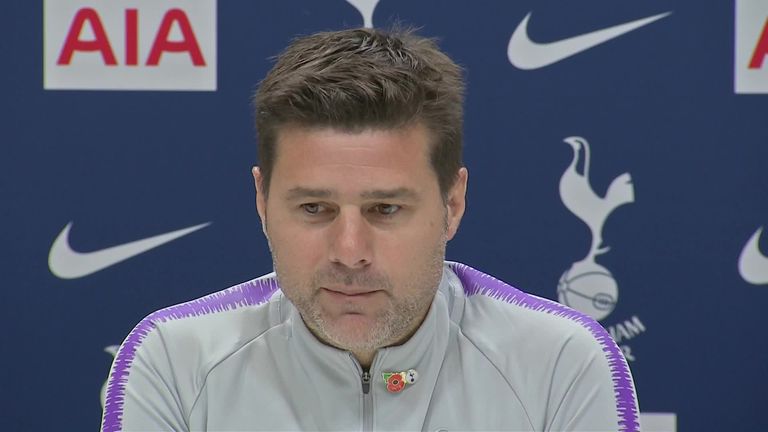 FIFA want to expand the Club World Cup, so what are your memories of the tournament?
My experience of it is both good and bad. We played in the final in Japan in '99, where we beat Palmeiras 1-0 and became champions. We then beat Ecuadorian side LDU Quito in Japan again in 2009.
The one in Brazil in 2000 was a disaster for me personally in a sense I gave two goals away, made two big mistakes and lost a lot of my confidence after that for about six months. I have mixed emotions about the competition in general about what it's brought me personally, but overall I have been in two teams that won it twice and really enjoyed the competition.
On the FA Cup draw
It's a win-win for us in the sense I like the idea of the draw, obviously the league has always been the priority, but the FA Cup is a major competition and the idea of being able to go and test ourselves at Shrewsbury is something I really like. It's a win-win - if we lose, then people expect us to with the level Shrewsbury are at. They should beat us and we can then concentrate on the league. Or, if we win, then we have gone straight in with a big shock and the players will build on confidence. I'm so relaxed around the FA Cup, the club is, in the sense it is just one of the games of the season we can go and enjoy and play with the freedom, expression and really measure ourselves against an opposition that is at a higher level at this moment in time. That has always been brilliant over the last few years as it gives us an idea of where we want to get to and the standards. Obviously some of our players have - and can - play at the level, the manager Graham Alexander and his coaching staff. I think we are really set up to have a right good go, but on the understanding there isn't any major pressure on us in terms of cup competitions, we want to go try and win. Not that we need to win.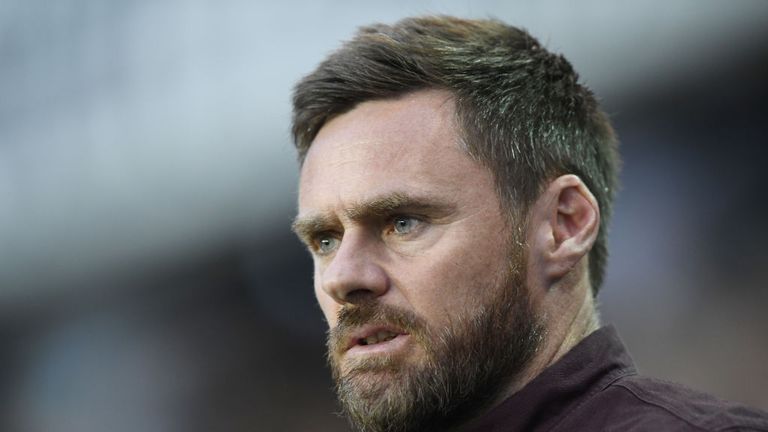 On the coming league fixtures
It's a big week - Ebbsfleet, Barnet and then Eastleigh - two away games, big travelling distances and to be honest it has been one of those weeks where you think to yourself that it's going to be a real challenge. You need to be able to make sure you are performing to your absolute best. When I was at United and we had these types of weeks, the key to the week was the start of it, making sure we started well by getting the three points in the bag. Tomorrow is going to be difficult, I'll be there, the last game at home against Braintree was a wake-up in terms of what can happen. They were bottom of the league, we dropped points and know Ebbsfleet will come with confidence on the back of that. There is a real challenge, the Marine game was a good one to get back to winning ways and we know if we fall slightly below our best we will be back where we were on the first day of the season. You have to be at your best every single week in this league, there is no forgiveness.
Live Renault Super Sunday


Super 6 predictions
Brighton 1-2 Wolves
Fulham 1-1 Bournemouth
Liverpool 3-0 Cardiff
Southampton 1-0 Newcastle
Watford 2-0 Huddersfield
Bristol City 2-1 Stoke