Gary Neville tells us whether anyone can stop Manchester City from retaining their title, who has been the best player in the Premier League this season and whether Liverpool fans will be cheering on Manchester United on Sunday.
City entertain United this weekend - in a match you can see live on Sky Sports Premier League - with the champions looking to maintain their unbeaten start to the league campaign.
Meanwhile, Jose Mourinho's side will head to the Etihad with some momentum after an impressive come-from-behind 2-1 win at Juventus in the Champions League on Wednesday night.
However, United did manage to beat Pep Guardiola's team the last time they met in the league, when the visitors came back from 2-0 down to win 3-2 at the Etihad, and temporarily halt their city rivals' title march.
Live Renault Super Sunday

So, does the former United and England defender think City will have a point to prove then after that defeat in April?
"I do not feel City have a point to prove at all going into the derby when you are champions," Neville tells Sky Sports. "The only point they have to prove is to themselves about whether they can repeat that level of performance from last season over this season and whether they can win the title again.
"Individual matches along the way, you will have bumps and obstacles. They have had a couple already, like Wolves away and… I would not say they dropped points at Anfield, as it was a good point for them, but obviously they did not win.
"They look absolutely fantastic, it is going to be a difficult game for them, they know that because of just the nature of Man Utd and how this team plays like Man Utd. You have to be well away from them to think that you are going to win the game in the game as they are always coming back.
"But City's main point is to prove to themselves that they can repeat the performances levels they are showing at the moment over the course of a season and win back-to-back championships.
"As that would then turn them from being a very good side into a great side. That is the difference."
Unlike last campaign when United were City's closest challengers, this time Mourinho's side arrive at the Etihad languishing nine points behind their arch rivals.
While United are improving, though, City have the look of champions again, says Neville.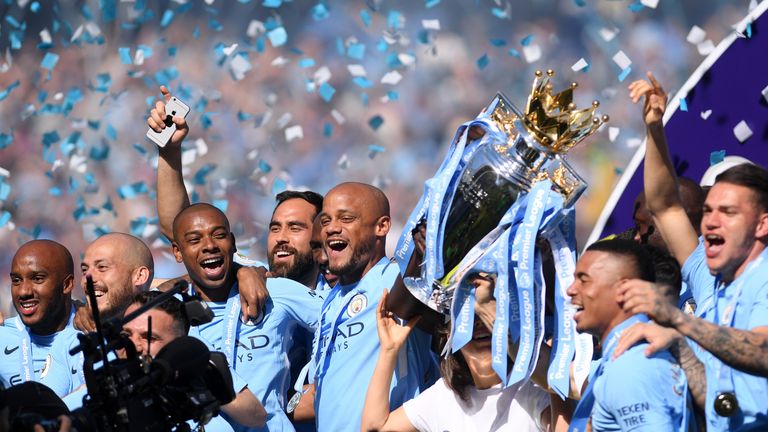 "It is too early in the season to judge both teams ultimately," he says. "What we are seeing from Man City is the players have come back and are at it again.
"And it feels like we are watching true champions in terms of teams that do not dip from one season to another.
"Pep Guardiola does not want a team that peaks one season and then dips. He will not accept that and players do not look like they are accepting that either.
"I do not think both teams are in a better position than they were at this stage last season because Man Utd are not. United were second at this moment last season, at this moment in time they are not.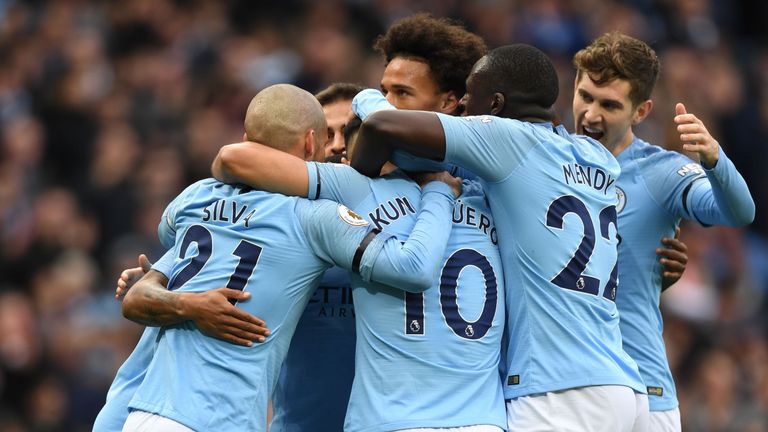 It feels like we are watching true champions
"Man Utd are not at the level they were playing at at times last season, but Man Utd are growing in confidence and getting better and going the right way, which they needed to obviously after a difficult start to the season."
As a result, Liverpool and Chelsea supporters - and the league as a whole - will all be wanting United to win this weekend, according to the Sky Sports pundit.
"Liverpool fans will absolutely be supporting United on Sunday, no doubt," he says. "Not supporting, but desperate for them to take points off Man City. So will Chelsea.
"There is a danger here to what City are doing that they could run away with this again. There is a danger. I did not think it three or four weeks ago, but in the last few weeks there have just been signs that they could pull away.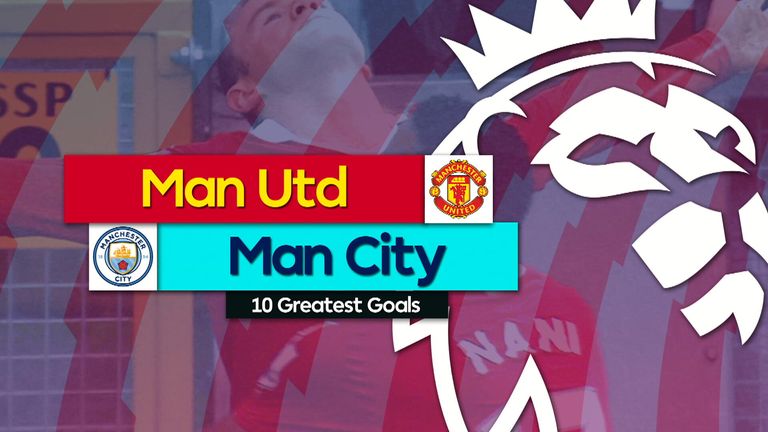 "They do not look like they are blinking, or wilting in any way, shape or form. I thought that the Wolves game was a game that could give others encouragement. It has not proved to be the case. They have destroyed everything in front of them and they are playing at such a high level.
"So I think at this moment in time, other teams will be looking at Man Utd to pull points off Man City. The league will be."
Of even more worry for the rest of the league, however, is Neville's assertion that there are now obvious weaknesses to Guardiola's star-studded team.
"I do not think there is a soft point to this Man City team because you could look at the centre backs and say, 'If they are exposed, you could get at them,' he says. "But they are very rarely exposed, you do not get chances against them that much.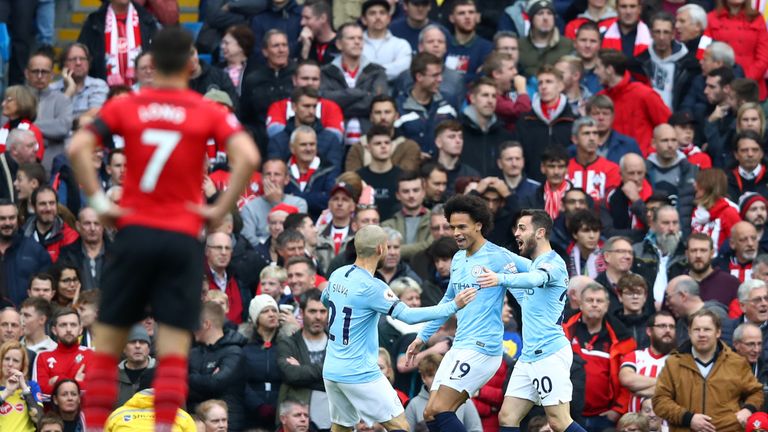 "You could look at David Silva and Kevin De Bruyne in central midfield and lazily say - 12 months ago I'm sure managers were saying, 'Let's run off them because they are not the best defenders.'
"But they have proven in transition and in defending these last 12 months that they react better than most. You talk about a defensive midfield player and his role, like Fernandinho, and it is obvious - every time Man City give the ball away, he makes tackles and breaks up play.
"But David Silva and Kevin De Bruyne, the way in which when Man City lose the ball they react and their reaction to winning the ball back is fantastic.
"So actually now you are sat here thinking, 'There is not actually that big a weakness there,' because they have removed it and proven over 50-60 games now these players that they can cope with these teams that play direct, the teams that play quickly, the teams that press from the front, the teams who drop off and play with a deep defence.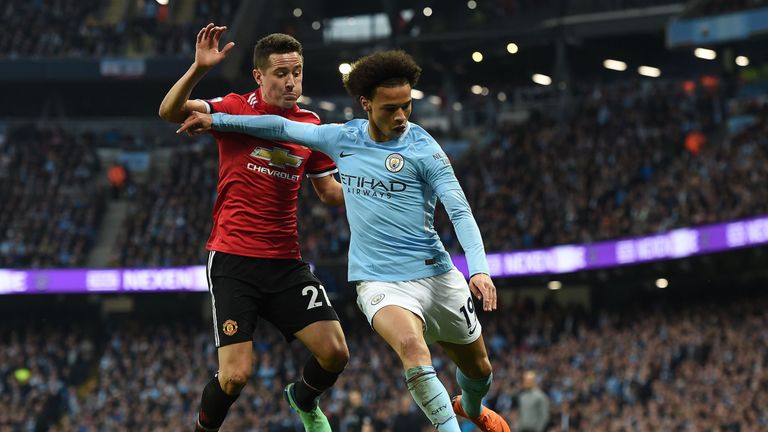 "They have proven against all opposition - when you win the league, you play against all different types of opposition, they have removed all doubts. What they have to do is retain their consistency and standards. And that is what they have done at the start of this season."
And one man in particular who is unstoppable at the moment is City's England forward Raheem Sterling, whose seven goals and seven assists in just 14 games in all competitions make him Neville's standout player in the league at present.
"Raheem Sterling is playing out of this world at this moment in time," he says. "You could argue that he is the best player in the Premier League at the moment, definitely. We talk about how there are no leaders in the game anymore, but he is a modern-day leader.
"When you think about that kid, from the age of 16-17, what he has had to go through, the criticism, the pressure, the scrutiny. The mistakes he has made, having to cope with those as well, the booing game to game.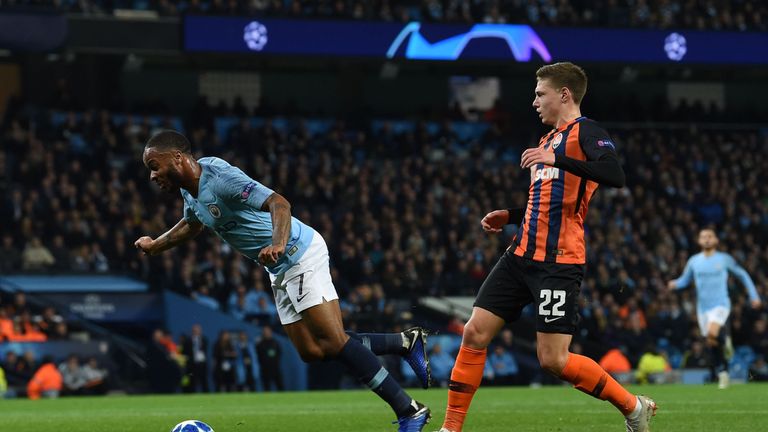 "And then you see the last 18 months, the growth, maturity, consistency. Even times last year when he missed chances and there was a bit of pressure coming on him, he still kept going for those chances.
"That is demonstrating leadership qualities and there should be kids all over the country following his lead and that you can have difficulties, challenges and you can have a bit of talent, scrutiny, criticism - unfair criticism sometimes - and you can come through it and excel.
"And he is excelling at this moment in time, he really is. It is brilliant to watch in the sense for me, as I worked with him for three of four years and so I have an affinity to him personally from that point of view.
"But young players do have difficulties and challenges and he has come through them and he looks absolutely sensational and brilliant."