Gary Neville has hailed the "huge" impact Lucas Torreira has made at Arsenal, saying the Uruguay midfielder has helped change the mentality of the club.
Torreira has quickly become a fans' favourite at the Emirates Stadium after joining the Gunners last summer from Sampdoria and his form has helped Unai Emery's side go on a 21-game unbeaten run in all competitions.
In recent weeks he has also found his goalscoring boots, finding the net in Arsenal's 4-2 win over north London rivals Tottenham before scoring a late acrobatic winner as Arsenal beat Huddersfield 1-0 at the Emirates Stadium.
Live Renault Super Sunday


"I've been massively impressed," Neville told Monday Night Football.
"I watched him in the World Cup. I did the France vs Uruguay game live and he was tenacious. In the first half an hour to 40 minutes you thought he gets around the pitch and he's like a terrier, but then actually as France started to get on top he started to get dominated.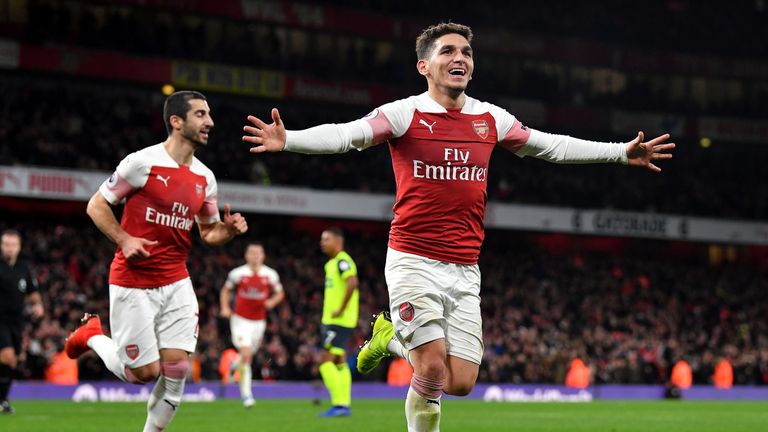 "Obviously Uruguay got a bit desperate but with the likes of Paul Pogba and Blaise Matuidi in midfield and Antoine Griezmann dropping in, I just remember thinking he couldn't get around the pitch.
"So when Arsenal signed him you just wondered how it would be? But his impact upon that team is huge. I think it's the biggest impact actually if you think about the character Arsenal have shown this season in terms of the second-half performances, keeping going and the tempo they sometimes set in games.
"I think someone like him leaves his team-mates with nowhere to go. We've talked about Arsenal's approach to games over the last two or three years and there was never that feeling that you felt as though it mattered at times. At times in big matches they always disappointed and you felt there wasn't a leader out on the pitch for the players to look towards.
"If you look at him in that derby last week against Tottenham getting forward into the box he's almost like this bundle of energy that everyone else in the team responds too, and this team needed that.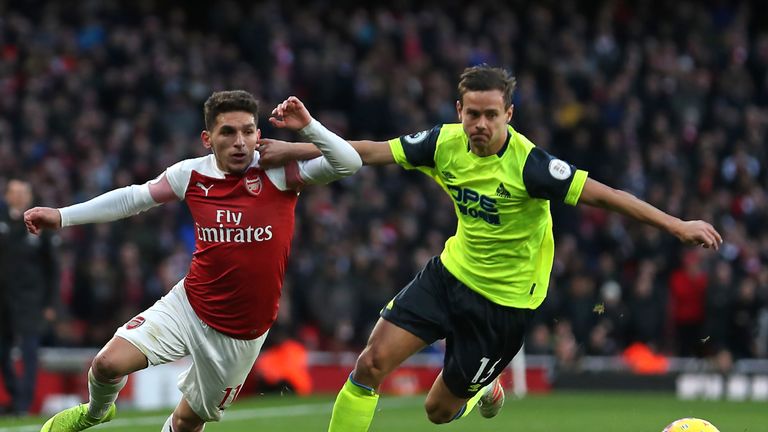 "With this Arsenal player over this three, four, five, six years that they've needed you've always got this picture of Emmanuel Petit and Patrick Vieira in your mind - a strong presence in midfield.
"He's diminutive, not very big but then he's tenacious. He gets into the box and he's scored two goals in the last week. He's good on the ball, he's tidy on the ball and takes it and shows courage. He's a massive upgrade on where they've been but most of all the impact he's having on Arsenal's mentality is huge."
Neville also praised the work Emery has done since replacing Arsene Wenger at the Emirates Stadium last summer.
"The job that Unai Emery is doing, he's getting the absolute maximum out of this squad," Neville said. "But actually to pick up and transition so quickly from a long-time serving manager like Arsene Wenger, who set a culture for everybody at that football club. It was an old-fashioned style of management really where everybody at the football club would've hung off Wenger's every single word.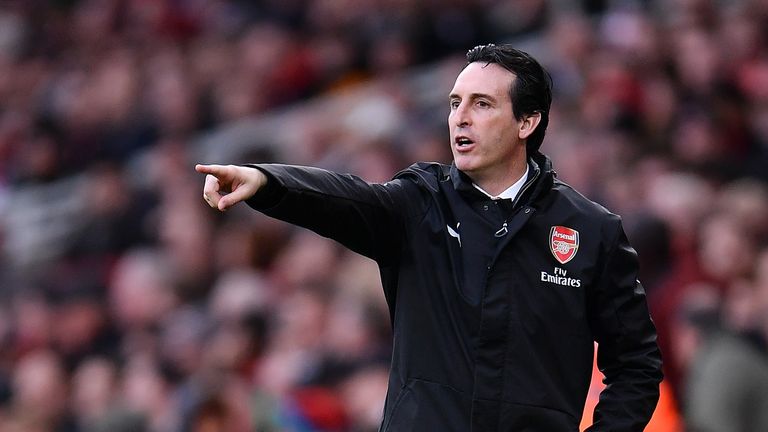 "So he's had to come in and pick that up, not just with the players by the way but also with the actual staff in the club. The chefs, the people who are in the general office, everybody has got to get used to this new guy. So he's got to pick that up and he's been made to work hard.
"It's not as if he's having it easy in matches. In every single game he's got big decisions to make, he's having to work hard in terms of making substitutions. I think he'll be thinking that in two or three transfer windows or two or three years' time he won't want to be being as influential or as disruptive to the game as he's having to be.
"He's almost having to over-manage them at the moment. He's having to do that in every game at the moment and you wonder how long he can keep on doing that before it starts to break and creak because it almost feels like he is managing them to the absolute maximum in every single minute of every single match.
"He does need to be supported in the transfer window to get that squad exactly where he needs it to be then he won't have to make as many changes."