Gary Neville: Premier League title race becoming real for Liverpool
Neville on Liverpool pressure, City's experience and why the Premier League title race has come alive
Last Updated: 09/02/19 7:37am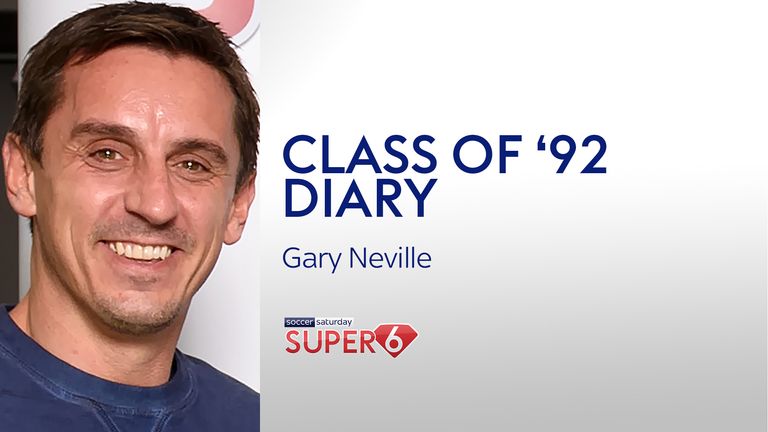 In the latest Super 6 Class of '92 Diary, Gary Neville explains why he's getting more and more excited by the title race, and why it's becoming real for Liverpool.
The Title race is now alive
This week has truly brought the title race alive. I've felt we've been talking about it for months, but this week is when it really became a race with everything on the line. I thought it was nonsense ahead of the Manchester City vs Liverpool game when people said if Liverpool won then the title race was over. That result and now this week proves that.
This has been a big swing week and if Manchester City can complete the week by beating Chelsea then they will feel so strong. This is the week it became real for Liverpool. Up to Christmas they were still treated as underdogs. In January the pressure of leading started to come on and they got through that well. But now all that focus is becoming intense and very real.
I'm really enjoying how this is all panning out now and it is so exciting and intriguing to watch and find out what happens next
Who will win the title now?
I said a few months ago that if Liverpool are to win the title then they need to have a lead going into the final few games of the season. If they are three or four points ahead with three to five games left then they have a really good chance. However, if they are behind City or even level then I think it will be City's title, as they have the experience of holding their nerve.
The key now is not just winning but how you are performing. If you drop points but actually played well still then you shouldn't worry and we've seen that with City. Typically when they lose they've still played well, it is just that the opposition 'keeper has had a worldie or and a striker has hit a stunner in.
When Liverpool have dropped points recently it is due to them not being quite as good as they were. Recently they've started to allow their opponents chances on goal, and then letting in avoidable goals - that was not the case for the majority of the campaign. That is a key difference currently between the two sides.
Liverpool feeling the pressure?
The fans are right to be annoyed at calls that Liverpool are already bottling it and are feeling the pressure. However, that is the question they will keep facing.
When you haven't won a title and you drop points you face questions about pressure. When you've won a title or two and drop points then you face questions about complacency. That's how it works. However, it is a fair question. Liverpool were still underdogs up to Christmas and they got through January, but now it has become real for them and you can see it has had an impact.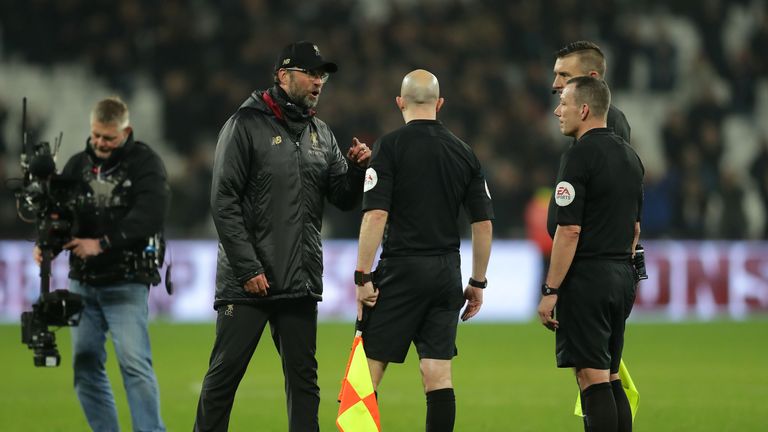 Post-match on Monday, the players bit at questions about pressure, it clearly rattled them and it showed. Those questions do annoy you, but never show they annoy you - that's a complete no-no in a title race. Just bat them off and move on. Don't give anyone any excuse to think the pressure is getting to you.
FA Trophy important for Salford promotion push
We drew with Maidstone in the FA Trophy in mid-week and when you change a team and don't win you know the questions that will come your way. We treat the FA Trophy like Premier League teams treat the FA Cup, we really respect it and want to do well in it, but also use it to give important game time to our squad players - we've always been upfront about this.
We have a squad of 21 and all of them have an important part to play in our promotion push. It is likely that they will feature heavily in the run in, so if they come in cold and rusty they will not perform. So playing them in FA Trophy games is vital for them to keep sharp and be ready for the big league games coming up.