Gary Neville on how missing Champions League would impact Manchester United
United are sixth in the Premier League after drawing 1-1 with Chelsea on Sunday
Last Updated: 29/04/19 11:28am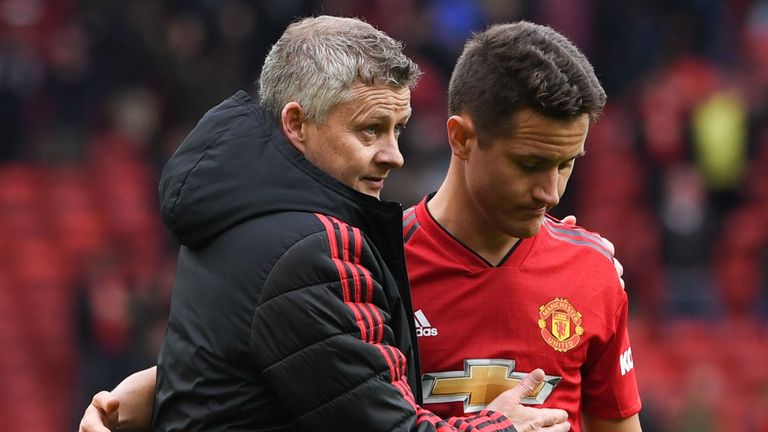 Gary Neville thinks Manchester United missing out on the Champions League means they are going to have to pay more for players in the summer - but still thinks the club is a "huge attraction".
United are unlikely to finish in the top four after a 1-1 draw with Chelsea on Sunday left them three points behind Maurizio Sarri's fourth-placed side with two games left to play.
They finish the season with games against Huddersfield, who are already relegated, and Cardiff, who could be relegated by the final day.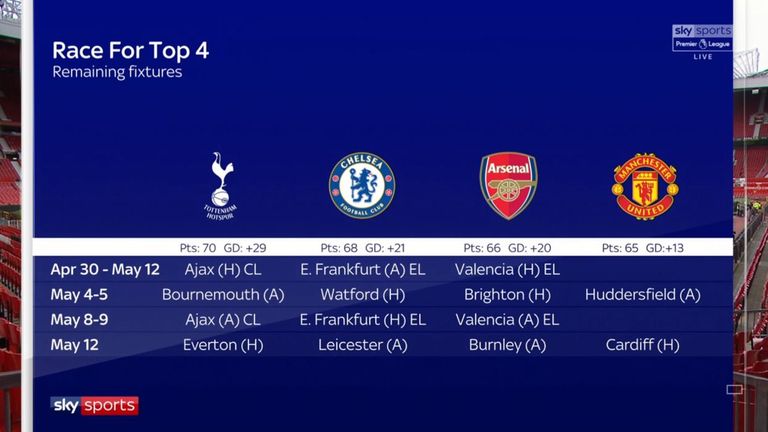 If they do miss out on a Champions League place for next season then former United defender Neville expects the club to have to pay more for their targets.
"I think when players are choosing their clubs they obviously want the team to be competitive, wanting to win trophies and to be in the Champions League," he said on Sky Sports.
"For Ole Gunnar Solskjaer it will be a really big ask from where they are now to winning the Premier League. So if you were choosing between two clubs on a like for like salary basis you might choose other clubs.
"What I think will happen is United are a rich club and have a huge amount of revenue and it will just cost them more. They will get players as it is still a huge attraction for players to come and play for a huge club, an amazing club, and it just means it will cost them more to get the players they want.
"That's where you don't want to be; you want to be in control. For 20 years this club had this perfect situation where they were strong enough to lose players knowing they wouldn't upset the rest of the squad and cause disruption, but they are not in that position anymore."
Former Liverpool captain Graeme Souness agreed with Neville and said United is still a "hard club to turn down".
"The very best players would choose a Champions League team, but the group behind that would still come to United.
"If I was a big player today and the manager sat down in front of me and sold it to me as 'you come here, we will get him, and him, and we've already got him, then you might think it's a year not being in the Champions League but with me and the others we will be in it the following year.
"This is a hard club to turn down. It's one of the biggest clubs in the world."
Neville also added: "Manchester City have been the best club in the Premier League the last few years but they lost Virgil van Dijk to Liverpool because they paid more money, they lost Alexis Sanchez to United because they paid a lot more money, and lost Jorginho to Chelsea because of a relationship with the manager. You still lose players at the very top because there are other factors."