Gary Neville says Manchester City are the greatest Premier League team ever
City are now on course to become the first team to win the domestic English treble
Last Updated: 13/05/19 4:12pm
Manchester City became the first side in a decade to retain the Premier League after clinching the title on the final day of the season with victory at Brighton on Sunday.
But just how good are Pep Guardiola's team? How hard is it to retain the league? How does their serial-winning manager rank in the pantheon of great coaches? And will Liverpool be able to recover from the heartbreak of finishing runners-up?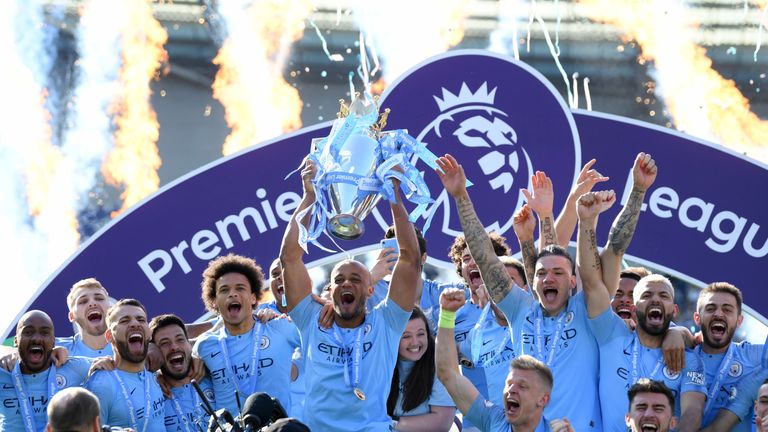 Former Manchester United captain Gary Neville, who won eight Premier League titles during his time at Old Trafford, gives us the answers to all those questions...
Are Manchester City the best Premier League champions ever?
"I think so. There will be people who debate that. But seeing what they have done the last two seasons - last year was a great achievement, but when you win back-to-back titles, amassing the points they have, withstanding that challenge they have had from Liverpool - which was relentless right to the very end, makes them a great side.
"Pep Guardiola has come to England and people mention the Champions League, but I would dismiss that… To do what he has done the last two years is unprecedented and incredible. The points tallies is just out of this world and the football he has played...
This is the greatest (Premier League team ever) in terms of points, which you cannot deny
Gary Neville
"So yes, I think you can say this is the greatest in terms of points, which you cannot deny."
How hard is it to win back-to-back titles?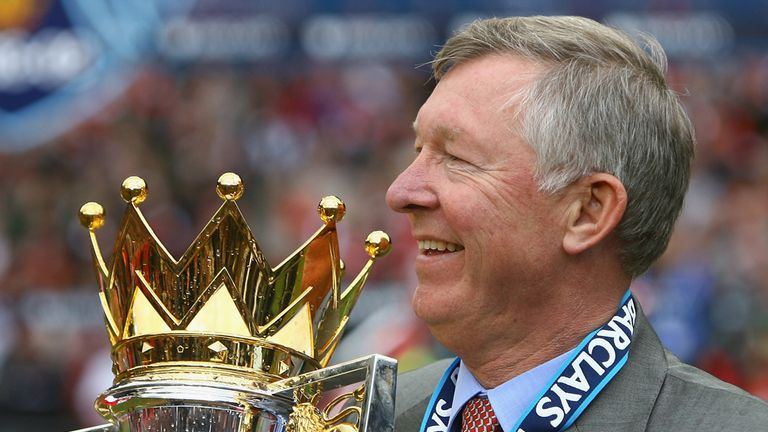 "It is a mentality and a mentality that comes from the coach. At Manchester United, with Sir Alex [Ferguson], we had one of the most incredible people in charge of the football club. And he instilled a mentality into a group of players that meant they never felt like they succeeded, that when they won one league they come back the next season and perform at exactly the same levels. Giving the same levels of focus and concentration every single day. Never believe they had made it.
"And I think what Pep Guardiola did at the start of the season - Vincent Kompany alluded to a meeting he had where Guardiola demanded of them of what was going to happen this year.
"The players have lifted their game, everybody has tried to beat City this season more than ever and Liverpool have done incredibly well to get anywhere near them. It is a mentality thing and Guardiola is one of the greatest coaches we have ever seen."
Is Pep the greatest manager ever?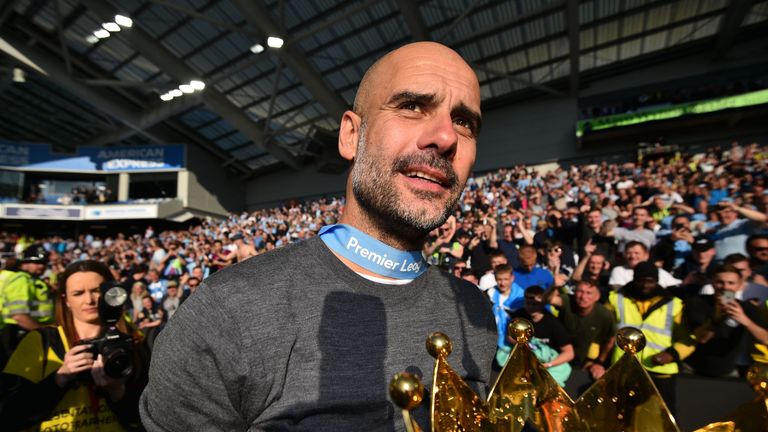 "You could argue he is the greatest coach the world has ever seen given what he has done in Spain, and what he has now done in Germany and England.
"The way in which he coaches his teams to play is incredible, his values and principles in playing are well set. He has got control, which is more important than ever today when you are at a football club. You are in no doubt who the leader is of the football club, none of the players are bigger than him, he will leave all those players out if they fall below the standards.
"He wants to win, he is desperate to win, that is important. But most of all, he impacts on the mentality of the players, that is the most important thing. The great managers are psychologists, they get into the head of the players and make them believe they can do or achieve anything.
"And what we have seen with Guardiola is he can do that in different countries, in different leagues, with different players. What you see with him is… I always remember that Monday Night Football we did last season where he said he was desperate to win back-to-back titles. In fact, he put that at the top of his list ahead of the Champions League and he said I will become less popular with my team next season with what I am going to demand from them.
You think of Arsene Wenger, Sir Alex Ferguson, Jose Mourinho and now Pep Guardiola really are the great managers of the Premier League era
Gary Neville
"You could see maybe that at times this season, he has not let them off. But what they have done these last two or three months I have never seen before. I thought one of the two teams would wilt and show signs of vulnerability - they have not done and I have never seen a title race like it.
"Guardiola has come to England and what he achieved on Sunday - and he has a chance to win a domestic treble - puts him up there with the great managers. You think of Arsene Wenger, Sir Alex Ferguson, Jose Mourinho and now Pep Guardiola really are the great managers of the Premier League era.
"Guardiola - I do not know how long he is going to stay in England and I am sure the other clubs will be hoping he leaves quite quickly. But if he stays for another two or three years, he could go on and win another two or three championships easily."
How do Liverpool recover?
"They have two choices really - they believe they will never get as good again, they will be disappointed and carry that dejection into next season.
"Or they will think, 'No we are a great side, we just fell short at the end not through our own doing, but because we came up against a really special team'.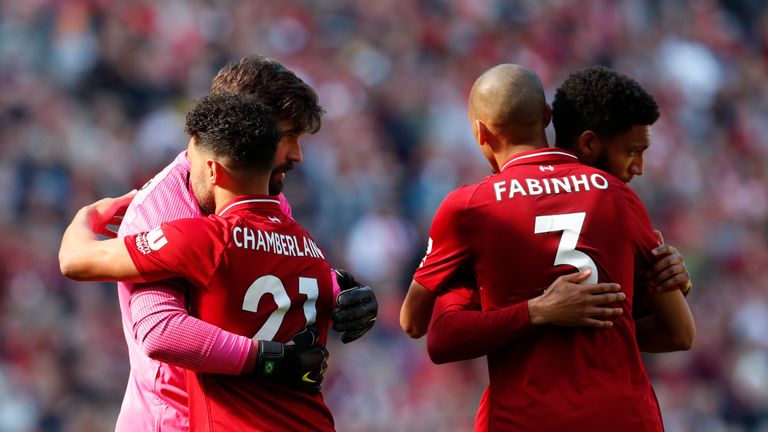 "I think it will be the latter. When I think of the Barcelona team that Guardiola had eight, nine years ago, it stopped Manchester United winning three Champions League titles just because they were so good.
"And Liverpool can just look at it from a philosophical view that they came up against a great side. Liverpool this year are far better than I imagined, they have done far more than I ever imagined, I never thought that that squad was capable of mounting a challenge for the title like they have and a Champions League.
Incredible credit to them [Liverpool], they played like champions all season, they have performed like a champion team
Gary Neville
"I thought they would fall in the last month, incredible credit to them, they played like champions all season, they have performed like a champion team. They have fallen short, they have not won it and it will not help them."