Gary Neville and Jamie Carragher named Chelsea's Cesar Azpilicueta as the best defender in the Premier League on Monday Night Football.
Asked to select the standout stopper in the division – from a purely defensive point of view, discarding the player's attacking contributions – the pundits picked out the Spain full back.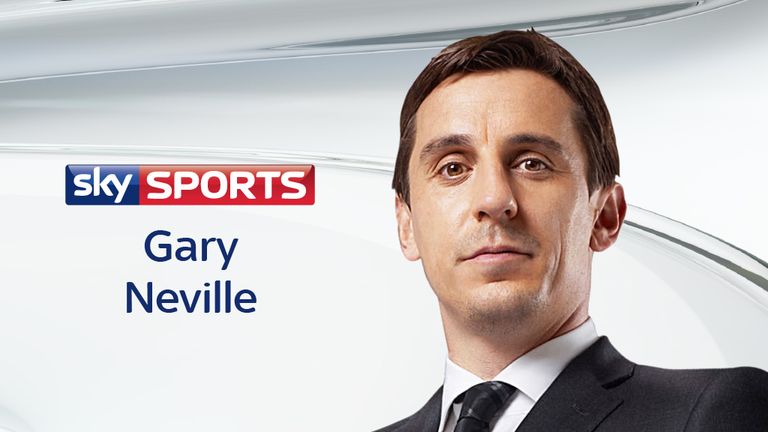 Azpilicueta is as near to perfect as possible when it comes to defending; he's immaculate.
The 25-year-old has become a key member of Jose Mourinho's backline since dispossessing Ashley Cole of Chelsea's left-back berth and the Blues have conceded just eight times in his eight league appearances this term.
"I'd say, for consistency of performances, it would be one of the Chelsea lads – and I'd probably say Azpilicueta," said Neville.
"For technical defending, not making a mistake, not being in the wrong position, not getting caught out… I don't see him making a mistake. And I have to say the Chelsea defenders aren't far behind him; Gary Cahill, John Terry and Branislav Ivanovic.
"But Azpilicueta, when I watch him, he's as near to perfect as possible when it comes to defending; he's immaculate."
Carragher described the former Marseille man as an 'out-and-out defender' and commended the way Mourinho has cultivated a mean defence at Chelsea. The Blues have conceded the second-fewest number of goals in the league this season.
"I totally agree," said Carragher. "I think those Chelsea players, all of them, they defend properly.
"We see that in terms of the number of goals they've conceded, the clean sheets they keep.
"Azpilicueta is an out-and-out defender. You very rarely see anybody get the better of him. He'd be my number one."
Critical
Live UEFA Champions League


Chelsea top the Premier League by four points from Southampton and maintained their place at the summit with a hard-fought win over neighbours QPR on Saturday.
Neville reckons Mourinho will take particular satisfaction from the result, as Chelsea slipped up against struggling sides on several occasions in the 2013/14 campaign.
"Last season Chelsea dropped points against teams in the lower parts of the league, where they were fighting for their lives and they didn't come through those games," he said. "But this season they are starting to come through those games.
"Jose Mourinho will be delighted because they were the sort of games they were losing points in last year.
"They would have seen QPR in the past couple of weeks and known they've picked up their form, their work rate, they are harder to play against. The win was critically important for Chelsea."