Premier League: Manchester United's David de Gea 'has now become a great goalkeeper', says Gary Neville
Spaniard one of the best in the world on current form, claims ex-United skipper
Last Updated: 16/12/14 12:23pm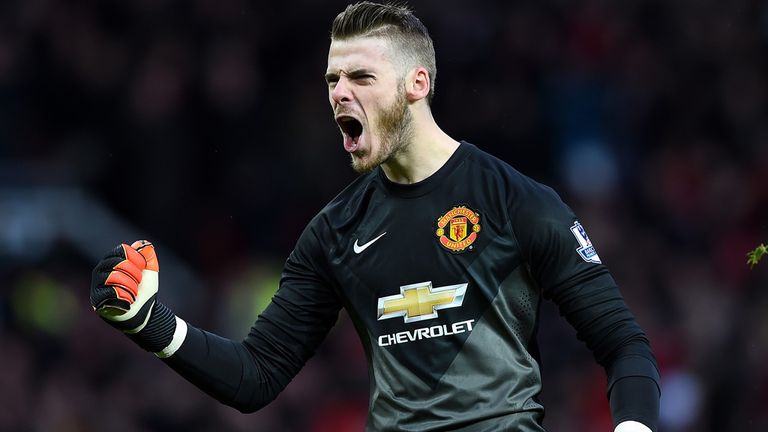 Gary Neville has singled out Manchester United No 1 David de Gea for special praise after his stunning display between the posts against Liverpool in the Premier League on Sunday.
The Spain international was named man of the match by the Sky Sports pundit, even though the home team beat their arch rivals 3-0 at Old Trafford.
De Gea made a number of impressive stops throughout the match to preserve his clean sheet and keep the visitors at bay, and the former United captain heaped praise on the 24-year-old - two years after criticising him following a shaky display at White Hart Lane.
Neville says the shot stopper has made significant improvements to four areas of his game, which has elevated him to the level of the best 'keepers in the world.
"We are now seeing a huge improvement in his game. He has always been a great shot stopper, he has been like that from day one," Neville said on Monday Night Football. 
"However, there are four other areas where he has greatly improved his game, the first being dealing with crosses, which I still think is his main challenge.
"This season there is a massive improvement on his intent. He is now catching and dominating. Incredibly, he has made just one punch, against Arsenal, all season.
"However, the one mistake that he has made all season was against West Ham, when he came and flapped a little bit at a cross. So it is still probably the one part of his game where he needs to improve on.
"But if you look at the improvements he has made from where he was three years ago, it is absolutely staggering."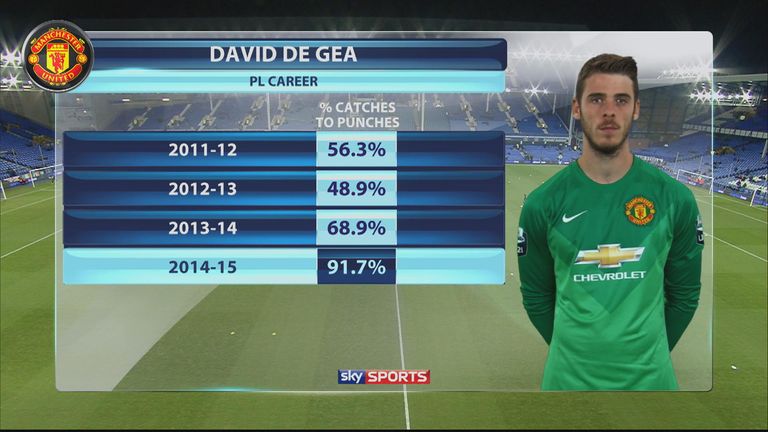 Neville says the Spaniard has also got better at dealing with back passes and has improved when it comes to parrying the ball.
"On Sunday he was in control, dominating, standing up, making it difficult for Raheem Sterling and there is a massive improvement in that aspect of his game," he added.
"Two years ago, he had hard hands. Every time a shot went into him, it came back out. And if you are a defender, you do not want balls coming back off your goalkeeper, because anything can happen."
Finally, Neville thinks De Gea is now excellent when faced with one-on-one situations.
"I think a goalkeeper should save seven or eight out of 10 one-on-ones," said Neville.
"And this, for me, now is De Gea's biggest change, he is dominating the one-on-ones, saying: 'You beat me, I am not going to make your mind up for you.' And he is winning United match after match, which is what I expect from a United goalkeeper."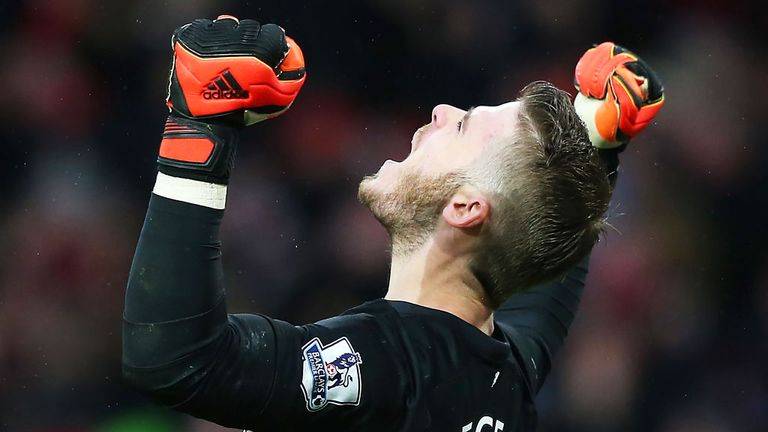 There's been a massive technical improvement in the last 12-18 months
Gary Neville
Neville now believes De Gea is one of the best goalkeepers on the planet.
"There has been a physical maturity since two years ago, but there has also been a massive technical improvement in the last 12-18 months, and even in this season too. He has now become a great goalkeeper," he added.
In fact, Neville has warned his former employers to act fast and tie De Gea down to a new long-term deal as quickly as possible, before a rival suitor snaps him up.
He added: "Manchester United now need to get him signed up as he has become a big, big player for them, and when you get a goalkeeper like that, you have to keep hold of him."