David de Gea showed how key he will be for Manchester United with his display against Liverpool, says Gary Neville.
The Spaniard made his first appearance of the season after signing a new four-year deal at Old Trafford, just days after he almost joined Real Madrid.
United beat Liverpool 3-1 on Saturday Night Football thanks to goals from Daley Blind, Ander Herrera and new signing Anthony Martial, while De Gea made good saves to deny Danny Ings and Jordon Ibe.
Neville believes it is a key moment for Van Gaal to have kept De Gea at the club, and expects the 24-year-old to have a big impact on United's season.
"It's a big thing for Manchester United to have him stay for the rest of this season," he told The Gary Neville Podcast.
"If Manchester United had Sergio Romero in the net today - it's no disrespect to him - maybe one or two of those moments Liverpool had wouldn't have been saved.
"He made a really good save at the end from Jordon Ibe, so I think when you look at it and think about De Gea today, he will save Manchester United points.
"Graeme Souness put a number on it before the game - I think he said 15 points. Whether it'll be that much, we don't know, but what I would say is that he will definitely win them matches."
Van Gaal's men moved up to second in the Premier League table with Saturday's victory, five points behind leaders Manchester City.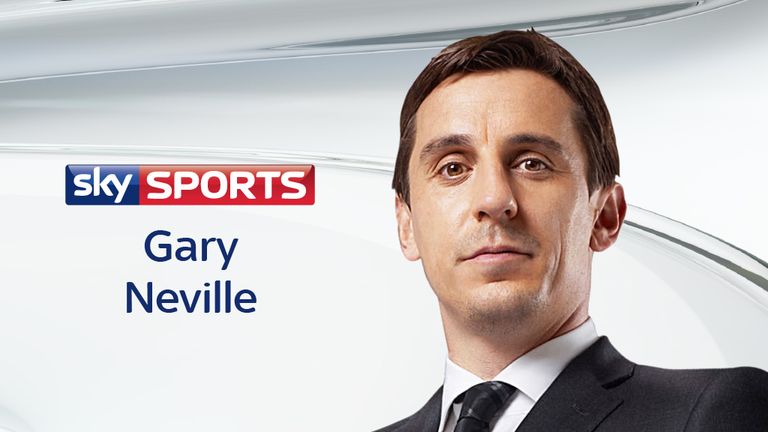 He's a match-winning goalkeeper, and Manchester United have had too many experiences - good and bad over the years - around goalkeepers.
And Neville believes the stability of having a top goalkeeper in place could benefit United's campaign.
"He's a match-winning goalkeeper, and Manchester United have had too many experiences - good and bad over the years - around goalkeepers," he added.
"When they had Peter Schmeichel and Edwin van der Sar, it's looked rock solid. De Gea in the last couple of years has been fantastic.
"In between, it hasn't been so. There's been a lot of chopping and changing, and you just felt as though it was moving towards that type of moment with Romero, Valdes, Lindegaard - that type of moment where you think 'who's going to be in the net'.
"That uncertainty has been removed, even if it's only for 12 months. For now, the good thing for Manchester United - and me being a fan - is that I can relax knowing he's going to be in the net every week."
Neville also praised the impact of Martial, who came off the bench with 25 minutes remaining, and scored a superb individual goal late on to seal the hosts' victory.
The Sky Sports pundit believes the Frenchman's debut goal will help him settle more quickly at the club, now some of the expectiation and pressure has been lifted.
"It's a huge moment for him, make no mistake about that," he said.
"Manchester United fans, I've not heard them cheer as loud as that - I know it's against Liverpool but there was a huge relief around the stadium.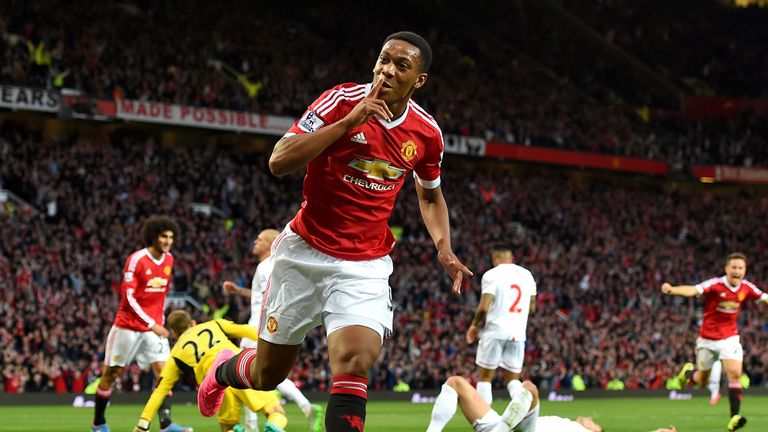 "Over the next couple of months, Manchester United fans will be thinking of nothing more than Anthony Martial's goal against Liverpool, and they'll give him some time - that'll give him some breathing space.
"Even if he misses one next week in the Champions League or against Southampton, he'll still have that feeling that he's scored a massive goal, he's taken his opportunity, and it buys him some time which I think for a young player is so important."