Jamie Carragher has questioned whether Rafa Benitez is being placed under pressure from above over his team selection at Real Madrid.
The former Liverpool manager had gone unbeaten in his first 14 games in charge of the Spanish club, but Saturday's 4-0 thrashing at home to Barcelona was their second loss on the bounce and the home fans vented their fury by waving white handkerchiefs - a Spanish symbol of disrespect - in the closing stages.
Florentino Perez called a press conference on Monday evening to give his backing to his manager, but Carragher has questioned whether the Real Madrid president is getting involved in team affairs.
Carragher worked with Benitez for six years at Liverpool and was staggered to see him leave out defensive midfielder Casemiro in favour of an attacking line-up for El Clasico.
"That's not a team Rafa would pick," he said on Monday Night Football.
"Either the people above him have got involved or maybe he's bowed to media pressure or the players, I just don't know.
"You look at the team and he's not gone in with a holding midfield player - Rafa would normally play two. His best player this season has been Casemiro and he's left him out.
"No he wouldn't be influenced to pick a certain team, not the Rafa Benitez I knew at Liverpool. He was very strong-willed, no one would ever change him. He was very strong in his own beliefs.
"He wouldn't waiver, even if a player was speaking to him about something he would say 'no, this is what you're doing.' He'd never admit when he was wrong or if he got something wrong."
He added: "I don't know if there's something where he's maybe getting pressure from the owner - 'we've bought these big stars and they need to play' - and he's said 'ok let's play them against Barcelona, that's what happens. You see the results'."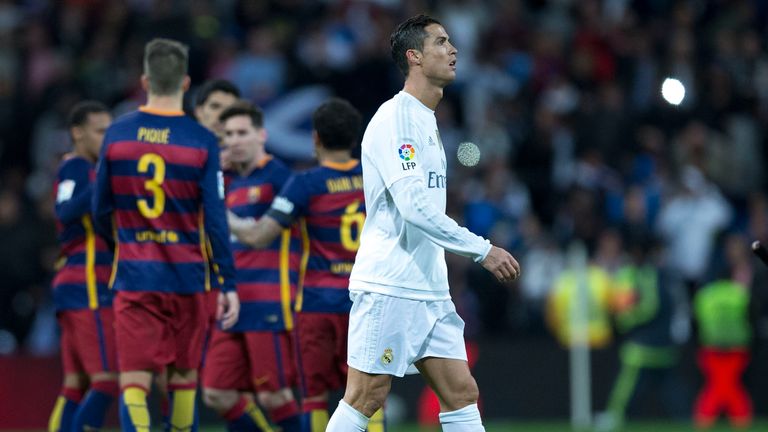 Benitez replaced Carlo Ancelotti in the Real Madrid dugout last summer, but the Italian was popular among the players after winning the Champions League with them in 2014.
And Carragher wonders if Benitez isn't "suited" to Real Madrid and is being pressured to start big names such as Cristiano Ronaldo, Karim Benzema and James Rodriguez.
He added: "I've never worked with Ancelotti but he seems like a manager who's more about man management but Rafa's a coach. He'll be on that training pitch, drilling the players about where he wants them.
"If he can't get those players doing what he wants, the Rafa I know, he would change it. At times this season, he hasn't played those players and they've become frustrated.
"Benzema's been bought off a lot in games and been frustrated. You've seen Ronaldo put his arm around Laurent Blanc when he came off against PSG.
"Rodriguez has been complaining that he's fully fit and asked why is he not playing? But now that they're all fully fit, he's played them.
"We don't know if it's pressure from the board or the media, or the players or just Rafa saying 'ok, you want all of these players to play, they're playing and here's the end result.'
"Because before these last two games, he hadn't lost in 14 games and was doing a great job in terms of results.
"Do the people at Real Madrid think he's not doing a great job because he's not ideally suited?"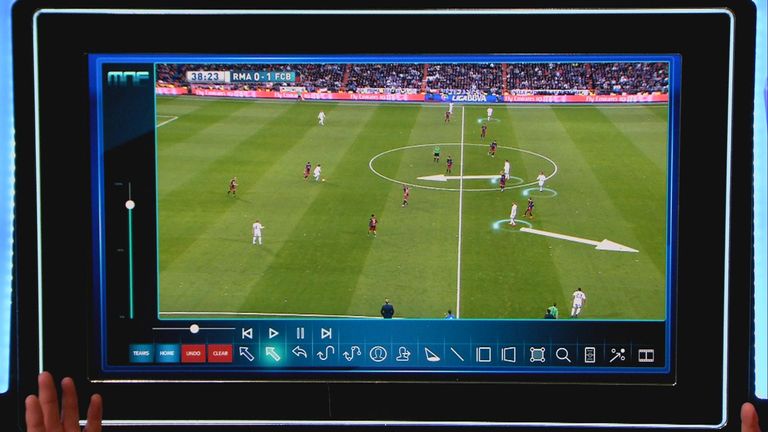 Carragher also argued that the forward players - Benzema, Ronaldo, Rodriguez and Gareth Bale - failed to work hard enough against Barcelona.
"They looked like the team had broken in two," he said.
"There was a big gap between attack and defence and it was a bit like watching a Sunday league game. People just waiting up front, we're talking about world class stars. There was no intensity.
"Your nightmare as a player, as a midfield two is playing against Barcelona and your front four aren't willing to help you out. What can be worse than that?"