Arsenal are favourites to lift a first Premier League title since 2004, but must immediately take advantage of the struggles of their title rivals, says Jamie Carragher.
The Gunners are two points off league-leaders Leicester following their 2-1 win over Manchester City on Monday Night Football, putting them four points ahead of their third-place opponents going into the Christmas period.
And Carragher believes if Arsenal can get their injured players integrated back into the side seamlessly, they are marginal favourites for the title.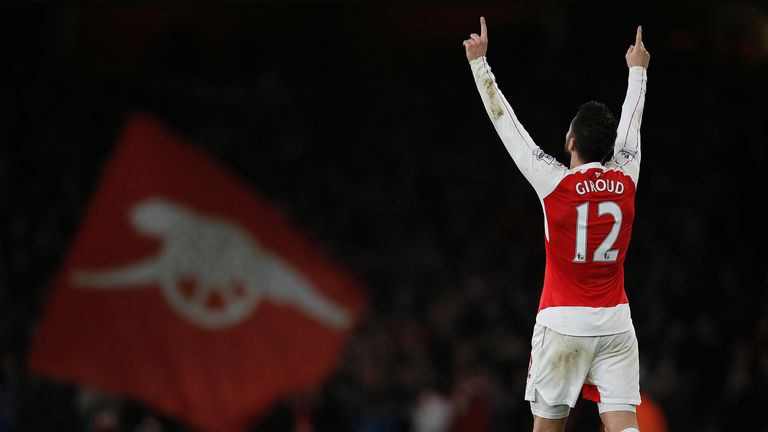 Asked on Monday Night Football if they were the front-runners, Carragher said: "Yes, just. It's the injuries that are going to be the problem for them, how quickly they can get these players back. 
"But the four-point cushion they have got, and the way the other sides are playing, they are just favourites. They've got to take advantage of it now. 
"For Arsenal now, I said before the game this was one of the biggest league games they've had for years, and probably for years to come.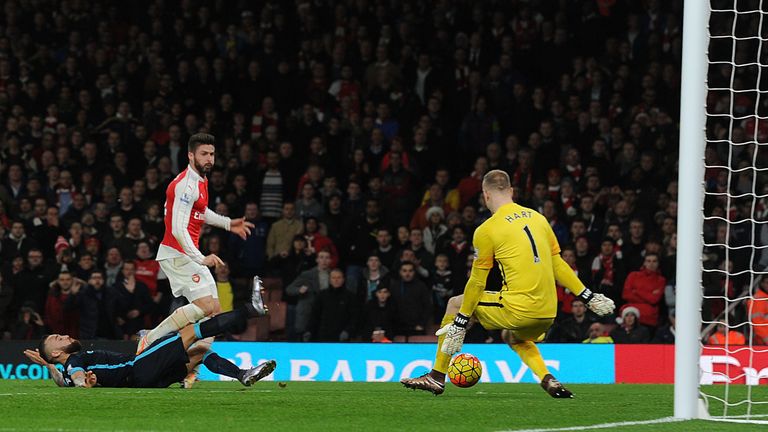 "Beating big teams has been a massive problem for Arsenal over the years. I wouldn't necessarily say Arsenal have gone to a different level this season, it's more that other teams have dropped off, and Arsenal have maintained their level from the last couple of years.
"But they've got to take advantage of other teams dropping off because these teams next season will be back and better."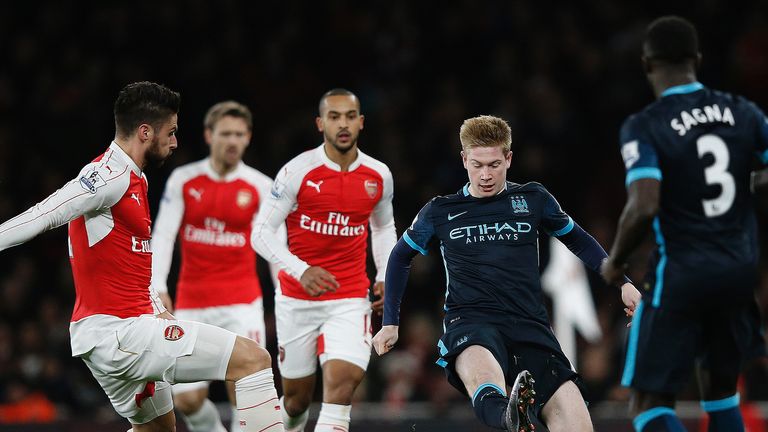 Goals from Theo Walcott and Olivier Giroud gave Arsene Wenger's side their third straight win in the Premier League, while Manuel Pellegrini saw City defeated for the third time in five league games.
Former Arsenal striker Thierry Henry, also on Monday Night Football, says Wenger's side have matured over the past 12 months, and put some old demons to bed with their performance at the Emirates Stadium.
"It's perfect Arsenal in a way," Henry said. "In the beginning they were very passive. You could see Ozil and Giroud getting frustrated with the team because they were not pushing up with them.
"But the next thing you know, from the chance that [Kevin] De Bruyne missed, they find themselves 2-0 up. A year ago they would have been losing that game.
"They couldn't beat big teams like that before. And it was almost in an unlike Arsenal way: Defending well, being tight and counter-attacking. We saw that against Bayern Munich. We saw that against Man United."