Football Expert & Columnist
Jamie Carragher explains why Arsenal's defending is 'so poor and basic'
Last Updated: 04/01/18 9:41am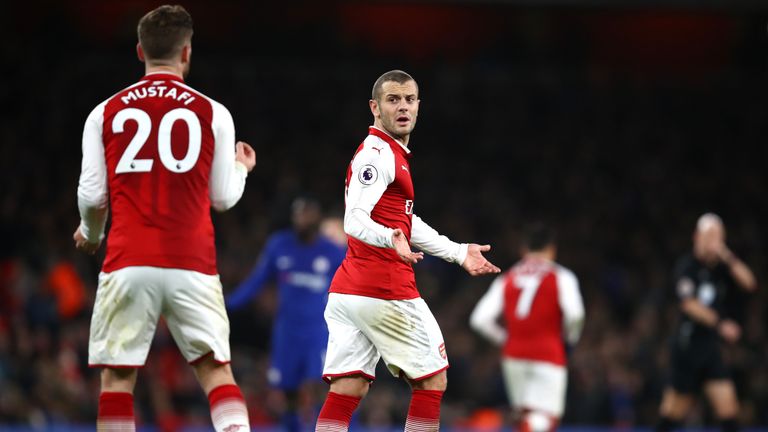 Jamie Carragher compared Arsenal's defending to "Sunday League" and believes that's why they will not win a major trophy this season.
Arsene Wenger's side needed an injury-time equaliser from Hector Bellerin to snatch a 2-2 draw with Chelsea on Wednesday evening, a result which leaves them sixth in the Premier League and five points off the Champions League places.
Arsenal had taken the lead through Jack Wilshere, but an Eden Hazard penalty and a Marcos Alonso goal saw Chelsea fight back, while Alvaro Morata missed three one-one-one chances to put the game beyond the home team, following some questionable defending.
And while Sky Sports expert Carragher was full of praise for the attacking play of Alexandre Lacazette, Alexis Sanchez and Mesut Ozil he criticised Arsenal's three-man defence.
"They're not good enough and that's been a thing for a long time," he told Sky Sports.
"You come away from the games against Manchester United, Liverpool and here tonight and going forward, Arsenal's front three are better than Man City's front three of Sane, Sterling and Aguero.
"Some people may not agree with that, but it's certainly very close.
"But it still gets let down by what comes behind. The same thing we've been saying for years, [they need] that figure at the back and they say a holding midfielder also.
"The defending is so poor and basic. This is Sunday League, Hackney Marshes type of defending.
"But it's been happening for that long and that's why Arsenal will never win these big trophies at this moment."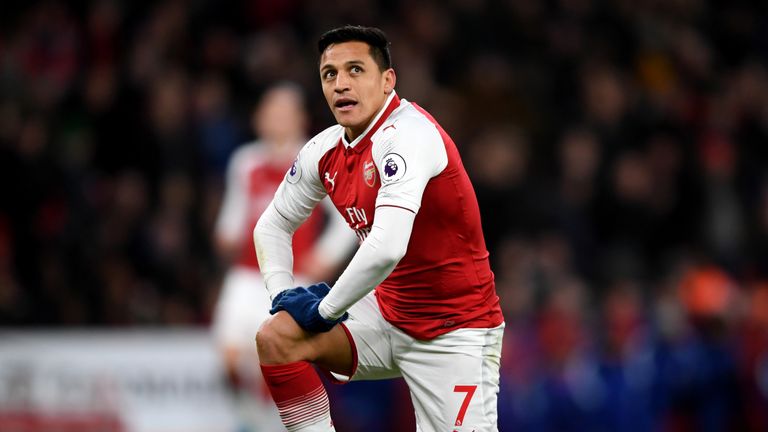 Arsene Wenger started Shkodran Mustafi alongside Rob Holding and Calum Chambers against Chelsea with Laurent Koscielny out injured and Per Mertesacker out of favour.
And Carragher said there is a problem with Arsenal's senior defenders at the moment.
"Mustafi, to be honest, I don't think was great at helping two young lads around him," he added.
"It's not just about having young players there, I don't think Mustafi is good enough really.
"Koscielny, who I thought was brilliant, has seemed to have fallen off a cliff in these last 18 months, in his performance. Maybe it's injuries?
"You can never be confident with Arsenal defensively and at times I felt Chelsea should have gone for them a little bit more."
Wenger claimed after the match that he was happy with the performance, but Carragher insists the Arsenal manager is too focused on the offensive side of the game.
He said: "They are playing well with the ball, which is his focus and has been for a long time now. It has always been their Achilles heel in these big games.
"They should have won tonight after some of the saves Thibaut Courtois made in the first half, but you always feel the defence will always give you a chance.
"In all of the big games they have played well, but playing well for Arsenal is going forward with Ozil getting between the lines, Sanchez doing things and Lacazette getting involved.
"What happens behind is also part of the game, so he says they've played well - but only in 50 per cent of the game have they played well."