Football Expert & Columnist
Jamie Carragher's Liverpool v Man City lowdown: Tactics, key men and magnitude of Super Sunday clash
Watch Liverpool v Man City on Super Sunday on Sky Sports Premier League at 4.30pm
Last Updated: 04/10/18 3:09pm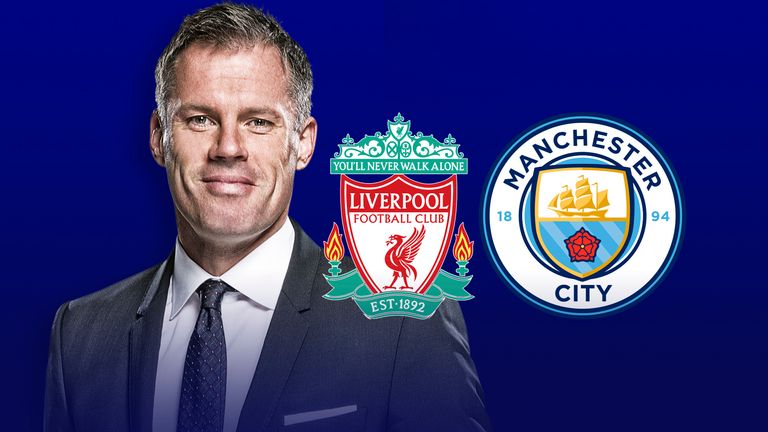 Jamie Carragher answers all of the big pre-match questions ahead of Liverpool's huge Super Sunday clash with Manchester City at Anfield.
It's second versus first in the Premier League on Sunday, with City looking to get revenge on Liverpool after their Champions League semi-final defeat and 4-3 loss at Anfield last season, which ended their unbeaten run in the Premier League.
You're the boss: Liverpool v Man City
Klopp v Guardiola
Former Liverpool defender Carragher believes the clash could go some way to deciding where the title goes, and says that while Jurgen Klopp has had Pep Guardiola's number on occasions, he can't see the City boss falling into the same traps again.
Carragher also looks at who has impressed for City and Liverpool so far this season, and whether Liverpool are the only team in the top flight who feel they will beat City, rather than 'hope' for a win.
The biggest game of the season?
"I think so. There have been a few big games so far - Chelsea-Liverpool was last week but a lot of people have been talking since the start of the season about it being City and Liverpool for the title.
"I think the two games in the Premier League this season could go some way to deciding where the title goes. I think it's that important now. I think head to heads could decide the top six and the Champions League places and this one could decide the title."
How will Liverpool be feeling?
"I think they are the one team in the Premier League who believe they can actually beat City. I think most of the division - certainly the other top teams - hope they can beat City but I think Liverpool will be going into the game at Anfield believing they'll win the game.
"It will be a very tough game for both sides but with the way they're set up and the way they play, Jurgen Klopp seems to have Pep Guardiola's number, if you like, since he's come.
"I think for Liverpool, if they could win it would be huge - points-wise, of course, but I think psychologically in terms of believing they can win the title."
How will City be feeling?
"I don't think City feel psychologically they can't beat Liverpool or they can't play their game because they're a top side.
"They can go anywhere, play how they play and win games, so it will be a really difficult game for Liverpool. It's more that going into the game, I think Liverpool - unlike any other team in the Premier League - believe if they play well, they'll win."
Who has impressed for Liverpool?
"Virgil van Dijk. I think Liverpool look really solid, and they have since he came in. Opposition teams now look at Liverpool and they don't see that weakness defensively they've seen before in Klopp's team.
QUIZ: Liverpool v City - Who am I?
Liverpool-Man City: Best defence?
"The front three, who have been absolute superstars for Liverpool, aren't quite firing the way they were last season. I'm sure that will come in the coming weeks and months but certainly, at the other end of the pitch, they're doing their job."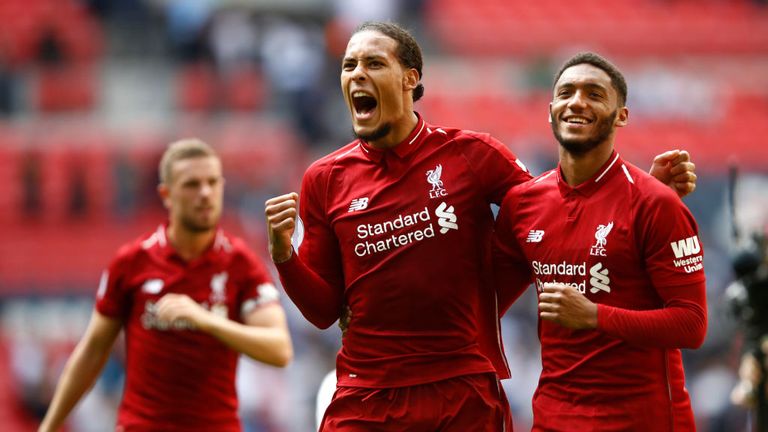 Who has impressed for City?
"It's the same old faces. You think of Aguero and of last season's goals. You think of Sterling, who's been among the goals again. David Silva, in that midfield position.
"I think City have gone under the radar a little bit. We expect them to be so good and their start to the season has been unbelievable. They've only dropped two points but we just expect that from City now because of last season whereas people are talking more about Liverpool's start to the season and maybe Chelsea's with a new manager as well, but what a start City have made."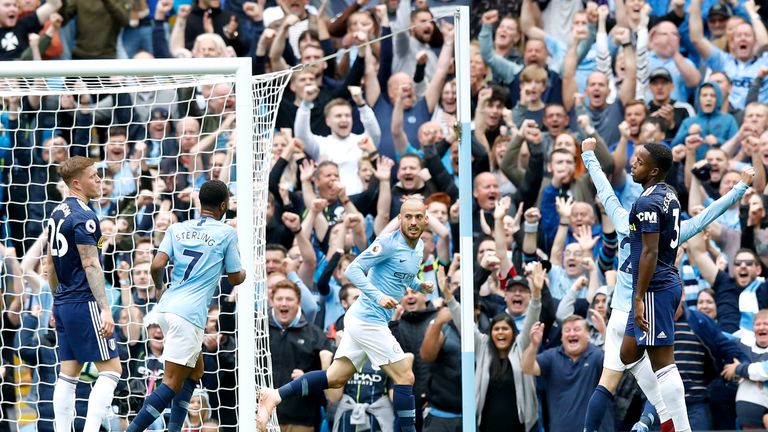 What will the tactical approach be?
"There's no doubt the high press and aggression is perfect for Liverpool, certainly at Anfield on that tighter pitch than what we see teams normally play on.
"In terms of playing that way against City, the debate is whether you really go for them or sit off them.
"There's no set way of stopping Manchester City. Liverpool have a way of playing, not just against City but against everyone, and at the moment that looks like it's causing City problems.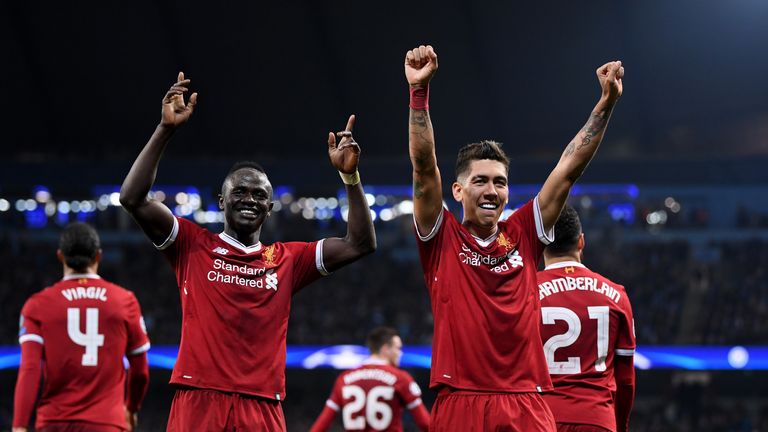 "But I don't think for one minute Pep Guardiola's going to fall into that trap again. He may do something different to counteract it and that's what you get with these top managers."
Who else could challenge this season?
"I wouldn't write off Chelsea. They have a great habit of winning trophies, certainly early in a new manager's reign. Spurs as well, after a bit of a wobble, are only four points off the top.
"But I think it will be difficult for Spurs to challenge for the title with their squad depth and how many players went to the World Cup but I wouldn't write off Chelsea with Eden Hazard in the form he's in.
"But Klopp has been there a lot longer than Sarri and Pep's into his third season also - and both sides are looking the real deal at this early stage - you would say it would be between these two, with City being big favourites.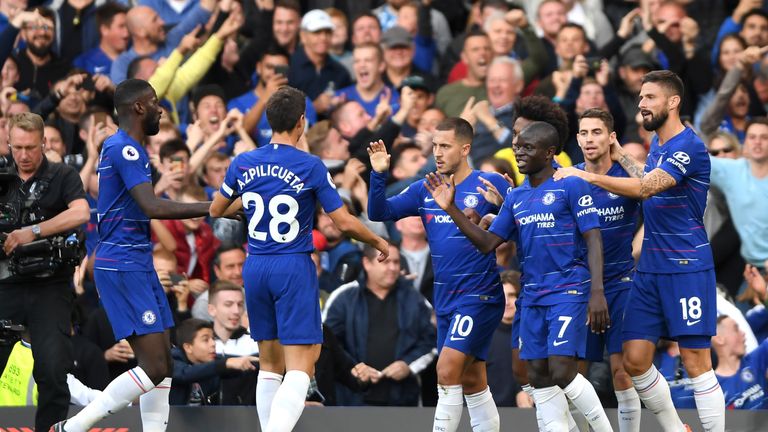 "I don't think anyone would deny that considering what they did last season. I think they are the best team but that doesn't mean Liverpool can't find a way of overcoming them in a one-off game and taking the title if City went on a huge run in the Champions League, Carabao Cup and FA Cup.
"Injuries too - these are the things where you need a little bit of luck to go your way. I think these are the front two with Chelsea very close behind in the early stages."
Watch Liverpool v Man City on Super Sunday on Sky Sports Premier League at 4.30pm