Football Expert & Columnist
Swansea 2-1 Arsenal: Arsene Wenger failed to make key changes, says Jamie Carragher
Gunners throw away another lead
Last Updated: 10/11/14 7:01am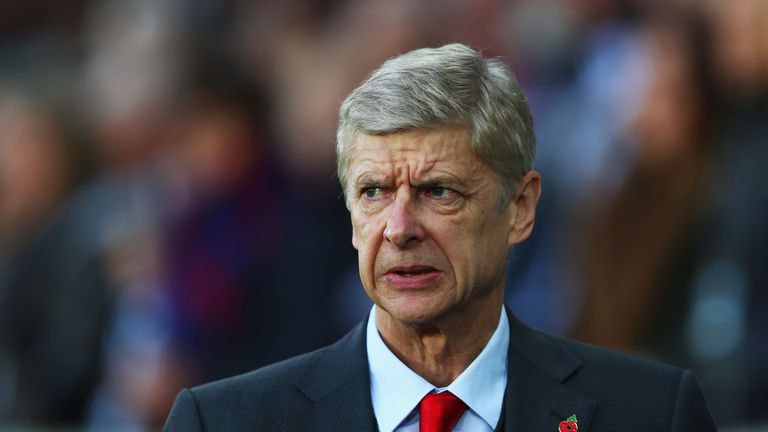 Arsene Wenger's faith in Arsenal's attacking talent is costing the team, says Jamie Carragher.
After surrenduring a three-goal advantage against Anderlecht to draw in the Champions League in midweek, Arsenal lost 2-1 at Swansea on Super Sunday, despite leading their Welsh hosts with 15 minutes to go.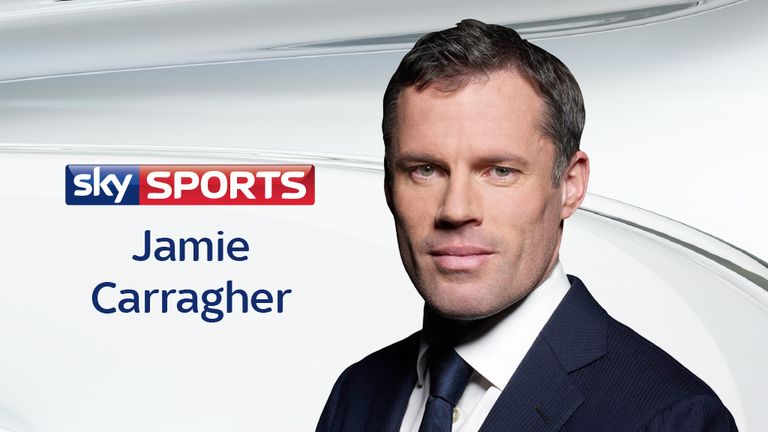 They allow themselves to get in these situations week after week, season after season.
Jamie Carragher
Carragher says Gylfi Sigurdsson's stunning free-kick only came about because the Gunners were caught out by sending too many people forward and pointed to a lack of physical presence in defence for Bafetimbi Gomis' winning header.
"It's the same things with Arsenal, it's nothing new," he told Sky Sports. "It's the way they play, the way they understand the game, what's coming from the sidelines and how they allow themselves to get in these situations week after week, season after season.
"They were winning 1-0 but for the equalising goal they were all pushing forward and got caught on the counter-attack again.
"Then the winning goal is down to a weakness – not being physically strong enough when the cross comes in. These are problems that anyone can identify."
Change
Carragher pointed out Jefferson Montero clearly had the beating of right-back Calum Chambers from early on in the match, yet Wenger refused to act – either by subbing his defender or altering his tactics – and Arsenal paid the price, with the Ecuadorian crossing for the winner.
The Sky Sports expert put Wenger's reluctance to alter his plans down to the Frenchman's confidence in Arsenal's attacking ability but also chastised Chambers' team-mates for not realising the problems he was having with the winger and acting to address the issue.
"Yesterday at Anfield, Jose Mourinho saw Raheem Sterling as a danger for Chelsea and he had Ramires on that side to try and stop him," said Carragher, referring to the Blues' 2-1 win over Liverpool.
"I thought Alex Oxlade-Chamberlain had a good game in terms of going forward for Arsenal but at half-time it was clear Chambers is having one of those days where Montero had got the better of him.
"I've been there as a defender and you need help. You can change it; Arsenal had Hector Bellerin on the bench, who is inexperienced, but is supposed to be one of the quickest players at the club. Could he have made a difference with his pace? Or tell Oxlade-Chamberlain 'stand in front of Chambers, forget going forward because we need protection. We need to stop this.'
"But Arsene Wenger has so much belief in his team and the way they play, he says 'we'll go forward, play our own game, do not worry about the opposition'. But it's proving that you have to think about the opposition.
"We say it every year about Arsenal, in big games – not normally these sort of games – they go and play their normal game away from home and get batted 3-0 or 4-0.  But the problem was obvious and something needed to be changed at half-time – but nothing changed. And they've ended up losing the game because of it.
"You talk about leaders in football, though, and that's a perfect example. After a ten minute spell in the game, when your full back is up against it, [centre-back] Per Mertesacker should say to Oxlade-Chamberlain, 'stand there, do not move for 15-20 minutes, until we kill this threat'.
"You never see that with Arsenal. You can't always play exactly the same way. Games change. Sometimes you're up, sometimes you're behind. You can't keep on playing the same way."
Pace
Carragher sympathised with Chambers' task against Montero and said that without help from either his team-mates or manager, he stood little chance against the pacey Swansea ace.
"Montero was brilliant - as soon as the game started I felt for Calum Chambers," said Carragher.
"He's played right-back a lot but you could see early on Montero had him. I've found myself in that position against a right-footer, you don't want him to come inside on his right foot so you give him an extra half yard on the outside, because you're worried about him coming inside. But every time he does that Montero is too quick for him and leaves him for dead around the outside."