Jamie Carragher looks ahead to the Super Sunday showdown between Manchester United and Tottenham and says only results should matter at Old Trafford this season.
It's a crucial weekend in the race for the top four, with only three points separating United in fourth and Spurs in sixth.
Sky Sports pundit Carragher believes United are still adapting to life after Sir Alex Ferguson, reckons the Premier League's relentless pace has taken Louis van Gaal by surprise and says Angel di Maria is suffering from being shuffled around in the Dutchman's system.
But, in his latest column, the former Liverpool and England defender insists van Gaal will have succeeded, regardless of criticism over style of play, if he secures a return to Champions League football for the side that missed out in David Moyes' ill-fated reign.
All eyes are on Manchester United after that FA Cup defeat to Arsenal. People are questioning Louis van Gaal once again.
But his job is to get them into the top four - that's what was asked of him - and at the moment, they're there.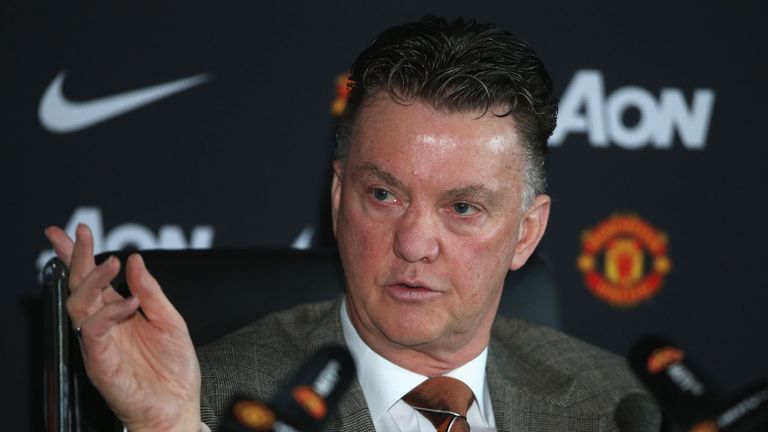 Make no mistake, if they drop out of those Champions League spots, there will be criticism - not just from people outside the club but from their own supporters because that's the minimum they expect.
It's imperative they get a seat back at Europe's top table after finishing seventh last season. It won't be easy, but forget criticising their style of play - van Gaal's simply got one job to do.
Ferguson impact
Of course, United are used to fighting for the title. Now they're fighting for the top four.
That's been the difference since Sir Alex Ferguson left; it just shows you the impact he had on that club because last season, especially, most of the players Ferguson had were still there.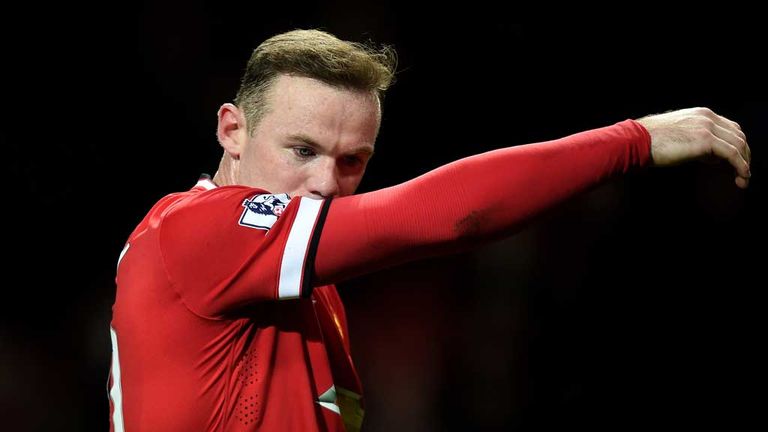 It will never been the same as it was under Fergie. You're talking about a club that had just one manager for 26 years; a manager who had his own way of doing things, his own way of seeing things - just like any boss.
Van Gaal has changed quite a lot around, brought in a lot of players. People might say we're not seeing his side play the Manchester United way, but have the players been playing as well as they can do?
United teams in the past have always wanted to go forward a bit earlier; van Gaal plays a safer, more possession-based game than Sir Alex. But as the Dutchman beds in a bit more and gets another summer under his belt, I reckon we'll see more of the old Manchester United.
Premier League so competitive
Will van Gaal have been surprised at the extent of the scrutiny he's faced? He might have been surprised by just how competitive the Premier League is.
He's been in other countries and won titles but if you're managing Bayern Munich or Barcelona, or even Ajax in Holland, you've got a very good chance of coming close to the title.
Yes, you'd expect that, too, at Manchester United but the competition - for the top four, not just the title - is more fierce in this country than anywhere else van Gaal has managed.
It's not the same as it was a decade ago. There's so much more money involved, there are more teams who expect to be up there. At the end of the season, you're looking at two or three sides who are really disappointed to miss out and think they should have made it.
People are questioning van Gaal's philosophy but, as I see it, his philosophy is simply to win.
His record to start with wasn't that great; they lost to Swansea, and they had that cup defeat at MK Dons. But if you look at the last few months - and I'm talking results, not performances - his record is very good.
Play di Maria centrally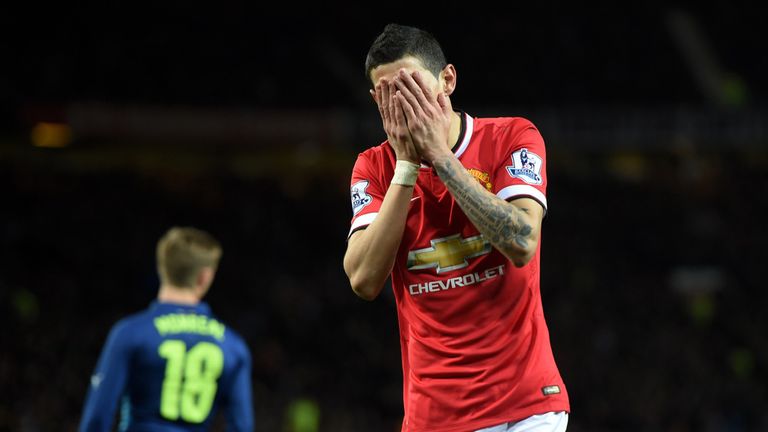 That's not to say there aren't issues. Angel di Maria started brilliantly but he's dipped, no doubt, and probably for a number of reasons.
He's not had a winter break - we often use that excuse for foreign players who don't carry on the second half of the season the way they started it - but, in my view, he's been shuffled around in too many positions - striker, on the wing; left, right, central.
His best performances for Real Madrid last season were from a central position. He's never been a flying Ronaldo-style winger; all his best pieces of play came when he was tucked in from that left side.
Van Gaal has so many options but I think we'll only start to see the di Maria who won the Champions League when his manager gives him a position and sticks to it.
Kane's a proper centre-forward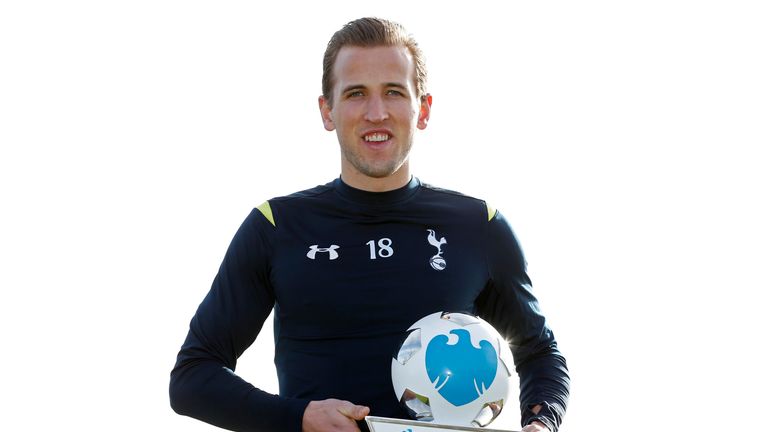 Manchester United don't have too bad a defensive record in the Premier League but a lot of that's down to one of the players of the season - not just at Old Trafford but in the whole league - in David de Gea.
He'll have to be on top of his game on Sunday because Harry Kane's likely to be.
Kane's a proper centre-forward - good at everything. He can hold the ball up, make runs, score goals; he works hard, he's got a bit of class with the ball at his feet and he's good in possession.
People say he lacks half a yard but he's a powerful, strong runner. Alan Shearer wasn't lightning-quick but once he got ahead, you couldn't catch him because he was so strong.
Kane seems to have added over the last 18 months that upper body strength you need to hold people off. Is there a specific way to stop him? Not really; sometimes you just know you're going to have your work cut out against a top player and you've got to be on your game.


United to edge it
Kane's impressed me but so has Mauricio Pochettino - I think he's done a really good job. To go out of Europe, to lose the Capital One Cup final and then respond a few days later against QPR was especially impressive.
Tottenham shouldn't be written off in this one but I think it could well be cagey; it's so tight in the race for the top four, all these sorts of fixtures are likely to be.
United need a win with the likes of Liverpool coming up, though. They've got a decent record against Tottenham, they're on a good run - no matter you might say about their performances - and, being at home, I fancy them to just edge it.
Watch Manchester United v Tottenham on Sky Sports 1 HD from 3.30pm on Sunday.