Graeme Souness looks at Arsenal's form ahead of the Super Sunday showdown with Tottenham - and explains why Arsene Wenger deserves credit - not criticism - for not signing more players last summer.
I know Arsenal have been hurt badly by injuries in recent years, but to go into a north London derby without 10 first-team players is quite exceptional circumstances.
Their injury crisis was very evident as they were well beaten against Bayern Munich in midweek, but it doesn't matter what club you are, how much you spend or how many players you have - if you lose 10 of your better players then it is going to hurt you.
Should Arsenal have bought more players over the summer? They would argue they are second in the Premier League table, have the best defensive record and are the division's fourth highest scorers.
People will say they should have bought another striker, but scoring goals isn't a problem for them at the moment. Their issues, in my opinion, are that the central midfield players they have leave the back four vulnerable.
I would suggest that some of the players in that back four are not the best defenders and the strength of many of those players is going forward. Also, when they are not bossing a game, some of the midfielders allow things to pass them by.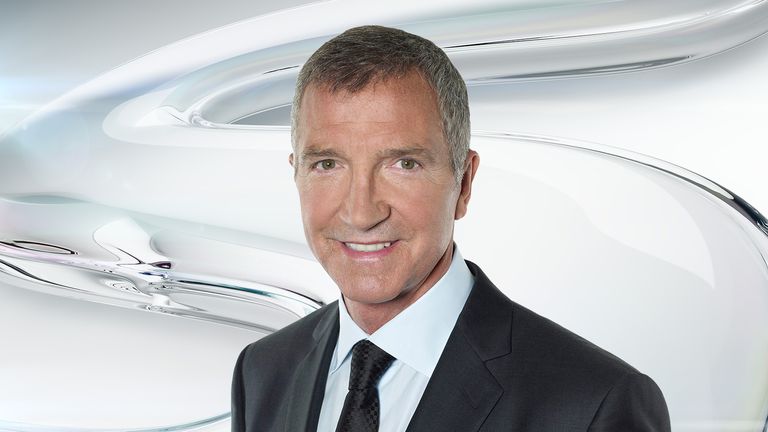 The manager is willing to say 'no' and sit on the pot of gold. For me, he deserves great credit for being prepared to go down that road.
They don't dig in and nullify the threat of the opposition and I think that makes them vulnerable against the very best teams - but against the vast majority of teams in the Premier League - and I've said this for years - they can look like Barcelona at their best.
Arsene Wenger's only major signing last summer was Petr Cech and he alone will give them a major chance of winning the Premier League this season. He could be worth anything up to 10 points for them.
For me, when you look at Wenger's track record at Arsenal, in terms of his net spend on what he's bought and what he's sold, then it is truly remarkable.
What happens at a lot of big clubs is that there is pressure to improve in every transfer window, but Wenger doesn't sign players unless he feels he can go out and get the one he really wants.
He is prepared to take the criticism if he feels he can't get exactly what he wants in each of those windows - and a lot of flak comes his way because the first time they lose or draw a game, people will say they should have spent more money.
He won't take the second or third choice and is willing keep his powder dry if he can't get the player he wants. Arsenal have the cash to compete with anyone, but the manager is willing to say 'no' and sit on the pot of gold.
For me, he deserves great credit for being prepared to go down that road.
I'd argue that Arsenal are title contenders this season because they've got so many creative players.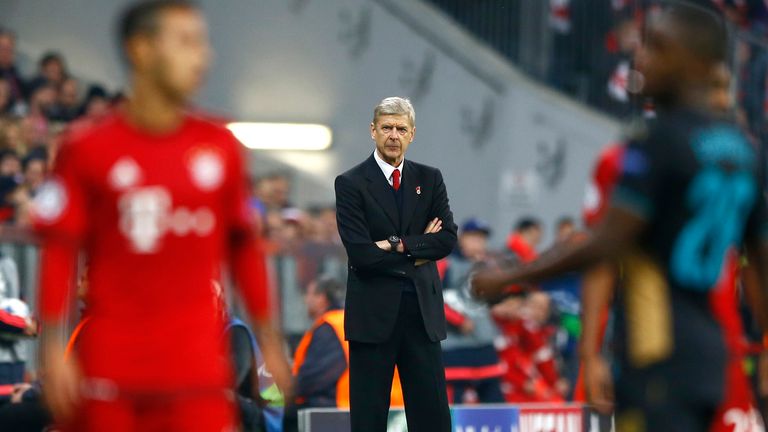 Manchester City were my choice for the title at the start of the season and remain my choice unless they have a horrendous run of injuries. They have a well-rounded squad of players with real strength in certain areas.
For me, Arsenal have a midfield full of number 10's so they are going to dominate the ball in most games they play. When they are on form and boss a game then they look great. But my criticism of Arsenal in the past is that group of midfield players are a bit too similar.
Francis Coquelin has come in and given them something a bit different when he plays, but we have seen in both matches against Bayern Munich they are lightweight in the midfield department.
They won the home match, but the result wasn't a reflection of the game; they nicked it that night and it was a foreign experience for Arsenal because they were second best in terms of possession. They boss 95 per cent of the games they play in.


It's very important to them to get back to winning ways as soon as possible against Spurs. There's no better way for them to do that than by beating their North London rivals. That goes a long way and will put them back on track big style.
Spurs are a young team and they will be hoping some of their squad become real, top players some day, but despite the injuries I still fancy Arsenal at home.
After what happened on Wednesday night, you'd like to think there's a group of angry players in that squad - and I make them slight favourites, despite all the injuries.
Graeme Souness will be a studio guest at the Emirates Stadium on Super Sunday as Arsenal play Tottenham and Aston Villa meet Manchester City. Tune in from 12.30pm on Sky Sports 1.