Manchester United welcome Arsenal to Old Trafford on Super Sunday, with the title-chasing Gunners looking to build on their victory over Leicester City.
United saw off FC Midtjylland in the Europa League on Thursday, booking a last-16 tie against rivals Liverpool, and Louis van Gaal's side can still have a big say in the title race.
But Arsenal head to Old Trafford as favourites for the first time in the Premier League era, so will they have too much for their opponents on Sunday? Did Marcus Rashford do enough to earn a starting place? Will Danny Welbeck return to haunt his old club? Graeme Souness looks ahead...


It's a difficult time for Manchester United, and a difficult time for Van Gaal. They were playing a very poor Midtjylland team, one I think would struggle in any of the English leagues, even the lower divisions, and the players United have signed have not lived up to expectations, with the possible exception of Anthony Martial. He could be a star in the future.
Most of their results have not been acceptable to their supporters, and the same for the type of football they have been playing. For the vast majority, this is something they have never witnessed before because they had 25 years of non-stop success under Fergie. It's an uncomfortable and painful time, and there doesn't appear to be any quick fix because they've spent a shed-load of money on players who've found it very difficult.
They have some very big decisions coming. If they're not going to keep Van Gaal, what direction do they take? That's the big call for the decision-makers in the summer. Realistically for him to keep his job he's looking at Champions League qualification and a trophy. That means top four or winning the Europa League, and he could do both with that competition.
Managers operate in a very demanding environment these days, and you can only look at your next six games. The expectation at United is enormous but that's the world of football at the highest level. Like at Real Madrid, it's not enough just to win. You have to play a certain way too, but I don't put all the struggles down to Van Gaal. Some of their players have just found it very difficult to play in the Premier League.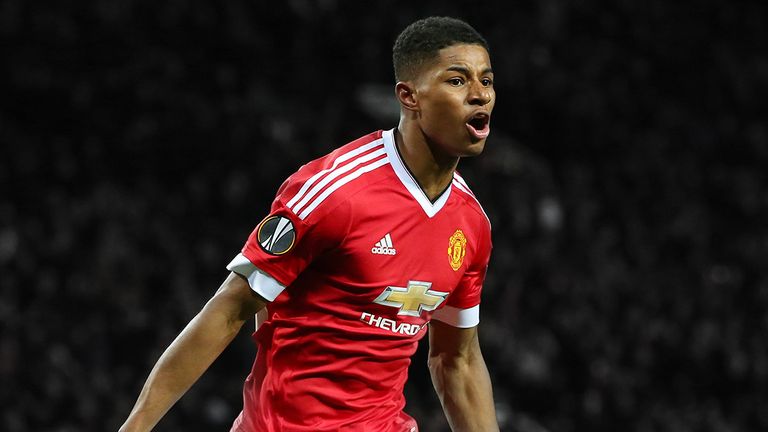 Van Gaal is wise enough to know that Rashford is not going to be his saviour this season. This is just a kid we're talking about. For a game of this magnitude, and considering Arsenal's quality, I think the manager will be going for a tried and tested forward and not a youngster.
His choice may be limited by injury and his track record from Bayern Munich shows he's not afraid to put kids in, but they are playing Arsenal, one of the best footballing teams in our league right now.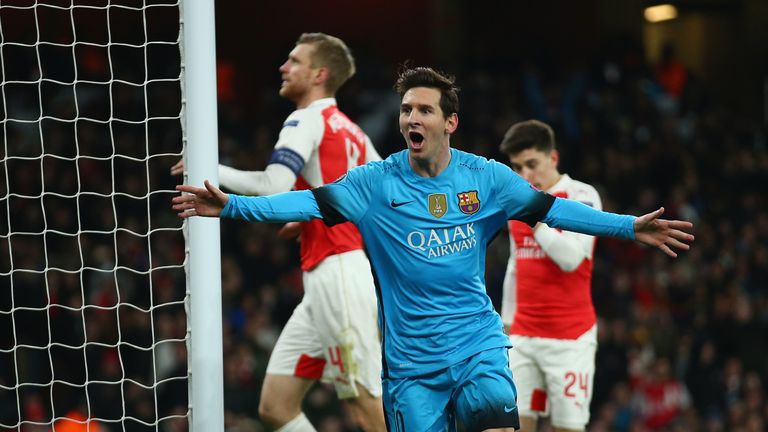 Wenger's side have been very good this year, and the result in midweek against Barcelona will be a wake-up call for them. They are by no means the only club to find this, but it showed they have a fair bit to go to achieve Barca's level. They must refocus and regroup now because they have a great chance in the league.
By beating Leicester, they opened it up for themselves and the other title chasers and I'd put them equal favourites with Tottenham. If I was a gambling man, I'd be stuck between the two and injuries going forward might determine the outcome. 
Welbeck's return could be timely, and he's one who will be hoping he's in the starting eleven and gets to rub salt into the wound. He was at United from a young age, and he's a Manchester lad, so in that situation I would certainly be wanting to prove they were wrong to let me go. There will be a part of him that feels rejection, and that's a natural reaction - he should have that feeling. 
When it comes down to it, I think Arsenal will have too much for United on Sunday. Van Gaal will have taken positives from Thursday, but they were playing an ordinary European team. For Arsenal, it's time to put the Barcelona game out of their minds. They have to park their disappointment because it's onwards on upwards.