Katayoun Khosrowyar leading a women's football revolution in Iran
Last Updated: 05/06/18 10:28pm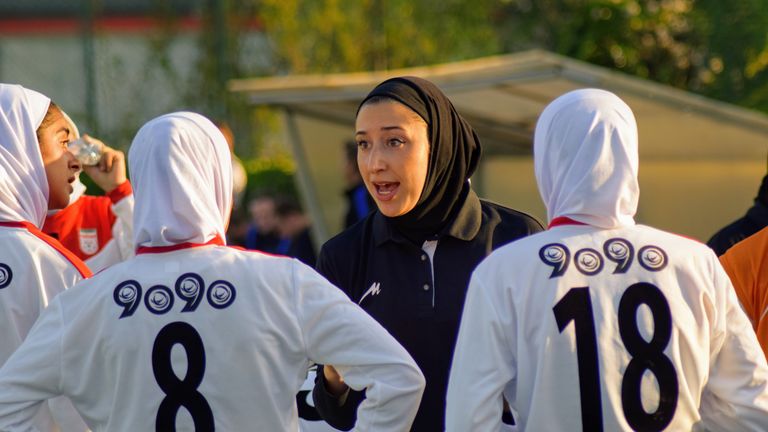 ​​​​​​​Iran's national team are preparing for the World Cup in Russia to the backdrop of a football revolution back home. Here, Sky Sports speak to the Iranian-American who swapped Oklahoma for Tehran to help transform the women's game in the country.
It is lunchtime in Tehran when Katayoun Khosrowyar answers my call. The Iranian capital is still coming to terms with the United States' controversial withdrawal from the Iran nuclear deal a few days earlier, but for Khosrowyar, an Iranian-American who has devoted over a decade to developing women's football in the country, there is no time for pause.
Instead, there are training sessions to plan and schedules to organise. In her role as head coach of Iran's U19 women's team, Khosrowyar has spent the morning holed up in one of the offices at the country's Football Academy, where, together with her assistants, she has been finalising arrangements for the squad's upcoming training camp.
"It's a lot of work but I have to make sure everything is ready," Khosrowyar tells Sky Sports cheerily.
The exhaustive preparations are a measure of just how far the sport has come in the country. Though women are still prohibited from watching men's games in the national stadium, women's football has taken giant strides in recent years and attitudes towards it are gradually changing.
It is in no small part thanks to Khosrowyar, a talented footballer who grew up in Oklahoma and first visited Iran when she was a high school student back in 2005. "It was during the summer of my 11th grade year," she says. "I was already getting offers from university teams in the US, which was exactly what I wanted, but I came to Tehran and fell in love with it.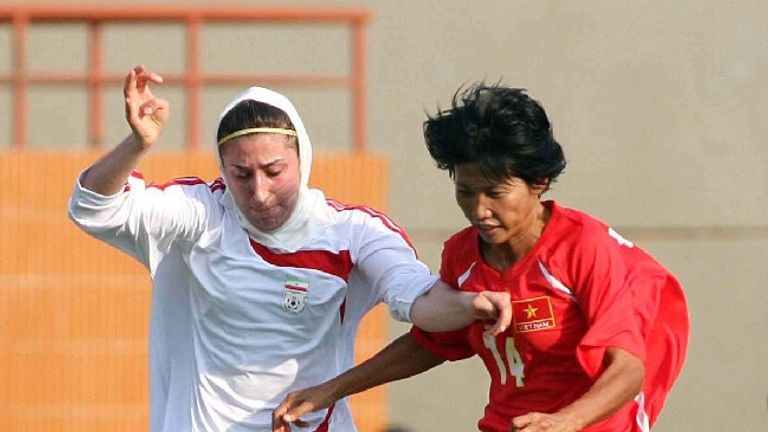 "I was supposed to stay for two weeks, but during those two weeks I had to train because I had games for my state team when I got back to the US and I also had trials for the regional team. There was no women's football in Iran - there was barely even a women's gym - but there was a women's futsal team, so I trained with them.
"The other women were shocked by how I trained and how my body looked. They said they had never seen a woman with a six-pack before! A couple of days before I was due to leave, the women's football coach told me they were starting a team for the first time in over 30 years and they wanted me to be a part of it. Without hesitating, I said I'd stay."
The team were kitted out in long-sleeved tops, tracksuit bottoms and hijabs in order to adhere to Islamic law, but there were battles ahead. "At the start, all the male coaches were like, 'Ugh, we have to do this as well now'," says Khosrowyar. "With our headscarfs, a lot of people just saw us as a team of ninjas, so it was about proving them wrong and shifting their mentality.
"The men who came with us to our first tournament in Jordan were always far away from us. They didn't want to integrate with us, but we ended up winning a lot of games and scoring a lot of goals. It showed that the talent and genetic make-up of Iranian women was perfect for football. The key was to show that we could play with the same rules as men."
The women managed to win over their male coaches swiftly but there were challenges at international level, too. Most notably, Khosrowyar and her team-mates were forced to withdraw from the London 2012 Olympic qualifiers after FIFA controversially ruled the hijab to be a choking hazard.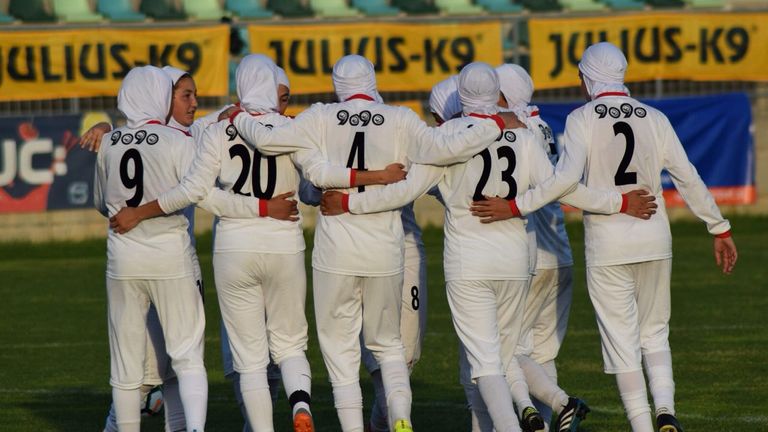 It was not until 2013 that the ruling was overturned, by which time Khosrowyar had switched her attention to coaching. "Kat thought she could change the national landscape of women's football and open doors to girls who never thought they could become footballers," Pasha Hajian, the founder of the Gol Bezan Iranian football podcast, tells Sky Sports.
Khosrowyar began taking coaching courses, eventually becoming the first Middle Eastern woman to earn a FIFA A-licence. "She is now doing the jobs of four or five people," says Hajian. "As well as being the U19s head coach, she does everything for the U17s and U14s. She is an ambassador for Iranian football and there has been a lot of attention on what she is doing."
Khosrowyar, now 30, thanks social media for that attention. "Don't forget that in Iran, women's football was not really publicised before, it was never shown on television," she says. "I can't really thank social media enough for allowing men to see videos of my teams playing at international tournaments. People are like, 'Wow, you guys can play like this and we had no idea!'"
Women's football is now shown on national television in Iran, and Khosrowyar, whose U17 and U19 teams have competed in tournaments in Russia and Italy in recent months, has become a role model to young hopefuls across the country.
"I see so many more girls playing football now than I did 10 years ago," she says. "I'm always scouting. The football infrastructure is still not very strong in Iran, especially outside of Tehran, so I usually go out to parks outside the city to see little girls playing with their fathers or brothers.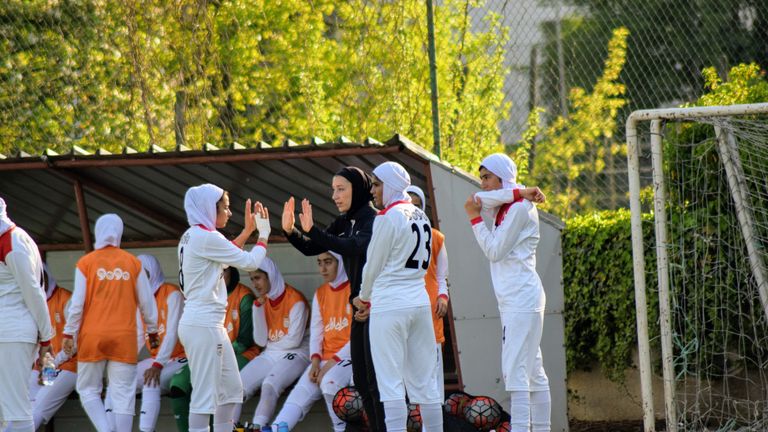 "They are immediately exposed to futsal, which has a much stronger infrastructure, but we try to bring them into football and their families are always enthusiastic. Their fathers are usually the ones pushing for it, actually. They say they want their daughters to be the best No 9 or the best No 10. I have to tell them that we have to see what positions they can play first!"
It is a far cry from 2005, and the transformation can also be seen in the male coaches who were initially so sceptical. "Changing mentalities has taken a lot of work, but the same coaches who doubted us are now knocking down the federation's door saying they want to help women's football," says Khosrowyar.
"There is still work to do at grassroots level, but it has been an amazing process and it has been a team effort. My job has been to coach and be a role model, but then you have all the other women pushing the legal side of it, pushing the federations, pushing the government, pushing every sector to bring about change.
"Women's football in Iran is now being supported even more than it was a couple of years ago and it will continue growing. You would never associate women's football with Iran - Iran is usually only about politics - but now we are gaining recognition for the right reasons. People just used to say we look like ninjas, but now no one sees us that way. We are just even."