Celso Borges: Why Costa Rica midfielder might be World Cup's most interesting player
By Stephen Mills
Last Updated: 08/06/18 1:45pm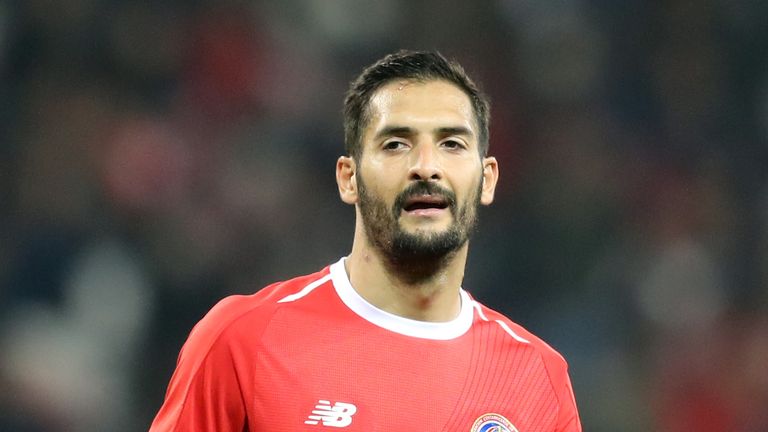 The son of a national icon and the drummer in a heavy metal band... Costa Rica midfielder Celso Borges might be the most interesting player you've never heard of at this summer's World Cup.
The 30-year-old Deportivo La Coruna player is set to take part in his second World Cup after being part of the side that finished above England, Italy and Uruguay in their group in Brazil in 2014 before reaching the quarter-finals.
Real Madrid goalkeeper Keylor Navas and former Fulham winger Bryan Ruiz might be more recognisable names in Costa Rica's squad, but there aren't many players in Russia this summer who are in a band, speak four languages and played top-flight matches in kit borrowed from the crowd.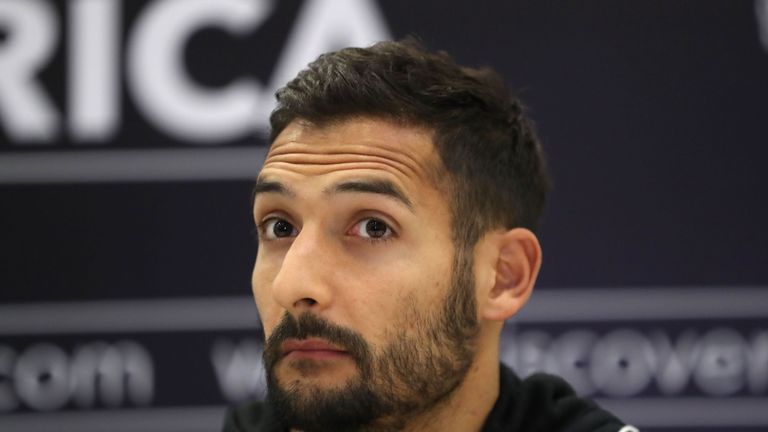 Read on to see why Borges is arguably the most fascinating character at the World Cup this summer…
His dad is a national sporting idol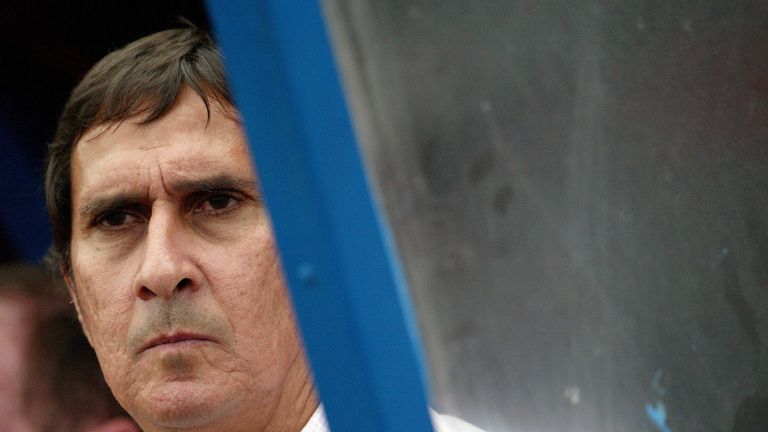 Borges' father is Alexandre Guimaraes, one of the most famous sporting figures in Costa Rica.
Guimaraes was part of the iconic Costa Rica side which reached the last 16 at their first ever World Cup in 1990 - Borges describes their famous win over Sweden as "the best day in the history of the country" - and then went on to manage the team as they qualified again in both 2002 and 2006.
Borges' selection in 2014 and 2018 means that either father or son has been involved in every World Cup campaign in Costa Rica's history.
He said: "My father is my biggest idol in football and in life because of everything he achieved. The country hasn't won anything major but he is an iconic figure in Costa Rican sport."
However, Borges' progress to the quarter-final in Brazil means he has now surpassed his famous father in terms of World Cup performance.
His Olympic dream was agonisingly ended by his own dad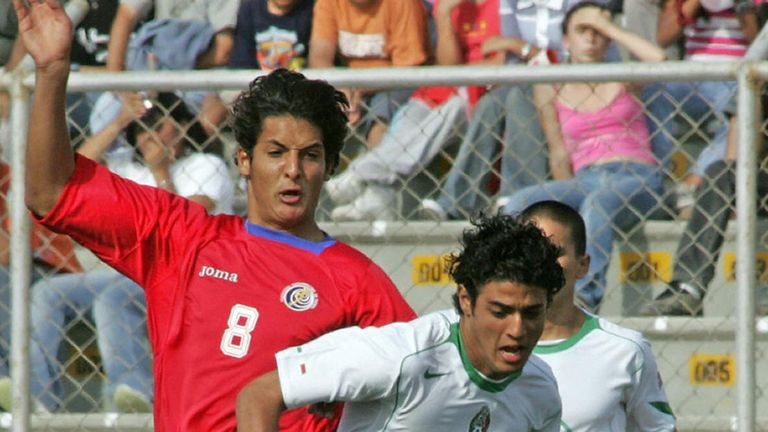 Borges was part of Costa Rica's U20 side which took part in an Olympic Games qualifying tournament in 2007.
And they came up against Panama, who were being coached by his father at the time.
After a draw, a penalty-shoot-out was required to decide which side would progress and, agonisingly, Borges stepped up to take the final kick for Costa Rica.
He missed the crucial penalty and admits that, in the moments after his failure, he could not take his eyes off his father who also felt unable to celebrate.
Years later, Borges admitted he was "devastated, crying for days" - but he made up for it in 2014 when he scored in a last-16 World Cup shoot-out against Greece to help his team go through.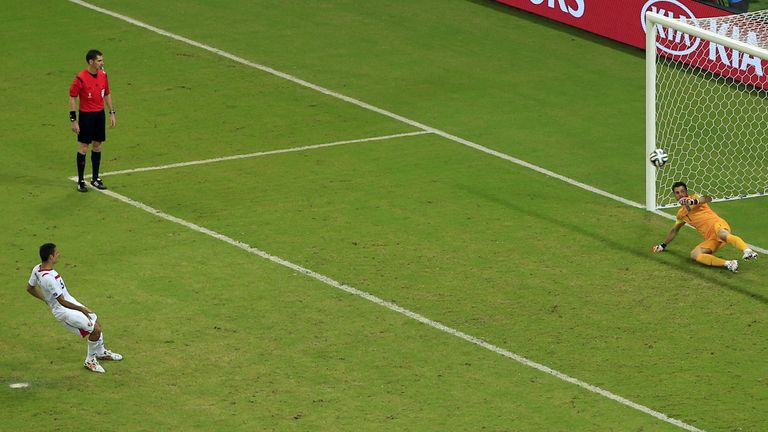 He's a heavy metal drummer
Borges is a huge fan of heavy American rock music - and is also a talented musician.
And his skills behind the drum kit can be seen in this cover of 'Toxicity' by System of a Down alongside Peruvian comedian and musician Kurt Dyer - a clip which has been viewed almost 125,000 times on YouTube.
His musicianship has not been confined to his bedroom either - he teamed up with Dyer to perform at a charity concert at the Hard Rock Cafe in San Jose in Costa Rica in June 2017.
Borges was allowed to pick his favourite songs for the gig and chose to cover acts such as Nirvana, Metallica, Foo Fighters, No Doubt, Pink Floyd and Guns and Roses.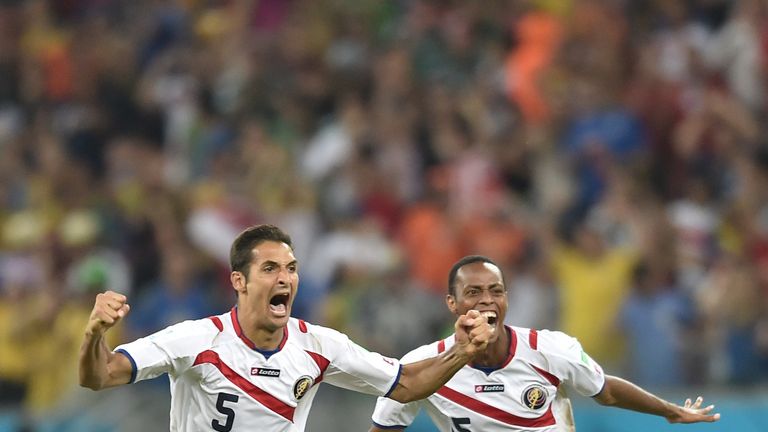 He performed for more than an hour and his famous father was among the audience for the show, which raised thousands for a children's charity.
Despite regularly playing football in front of tens of thousands, he admitted he was nervous after the "new experience".
He can speak four languages, but is a dangerous cook
Borges has been described by the media in his home country as "the brain of Costa Rica" - and with good reason.
As well as the drums, he was trained in piano and he was also given lessons in basketball, karate, baseball and athletics as a child - though would often skip those lessons to play football.
Borges can also speak four languages. He was born and raised in Brazil until the age of 12 and so speaks Portuguese as well as Spanish - and also learned Swedish and English during his playing career in Scandinavia.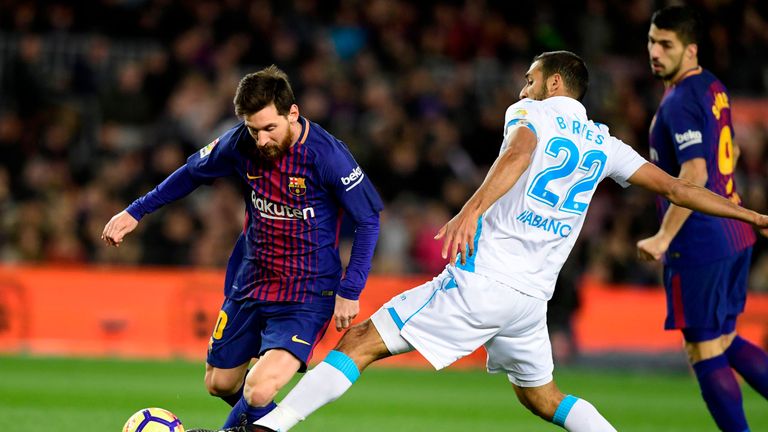 However, he is not trusted in the kitchen. His best friend Renato Coto told La Nacion: "He's very clumsy with his hands, sometimes when he helps to cook he cuts himself."
He might need to brush up on those culinary skills, however, as part of Costa Rica's intense training regime.
Oscar Fernandes' squad take part in regular no-holds barred 11-a-side training matches where all of the players - including the goalkeepers - play out of position and they treat the games more seriously than friendlies.
That's because the losing team serves the winning side dinner that evening - bad news for the clumsy Borges!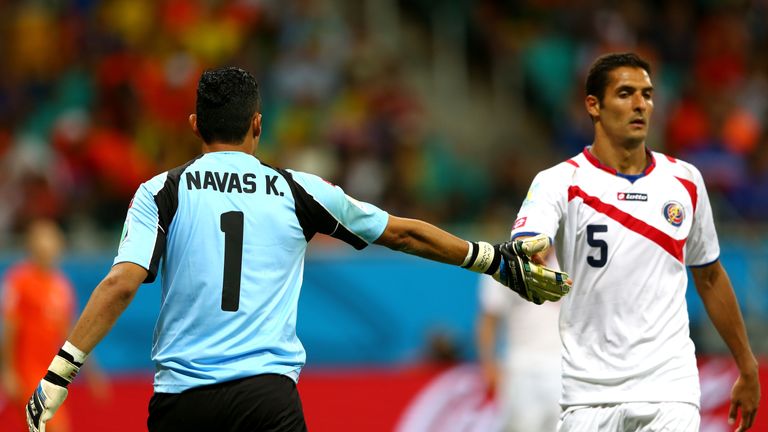 He once played a match in a fan's shirt
Borges was involved in an embarrassing incident while playing for Swedish club AIK in August 2014.
He was left out of the squad for the Swedish league match away at IFK Gothenburg after French club Evian made a bid to sign him.
He did not travel on the train with his team-mates for the top-of-the-table clash - but that caused problems when AIK coach Andreas Alm changed his mind at the last minute and named him in the starting XI.
Borges jumped on a flight to Gothenburg - but the club's kit man had not packed his kit. His only option was to desperately visit some pubs near the stadium to try and locate one.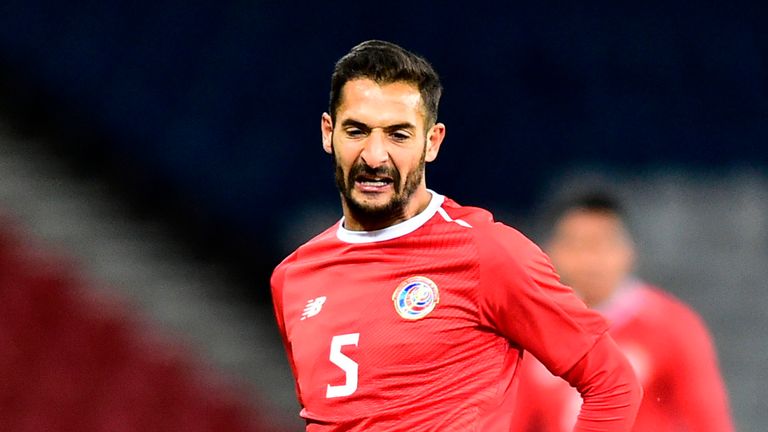 Thankfully, a supporter had turned up in a replica shirt bearing Borges' name and his number 10 which the player was able to borrow for the fixture.
A sponsor's logo was hastily sewn on to the kit, which was given back to the fan, named Luis, at the end of the match.
Borges played the full 90 minutes in the replica kit, helping his side to a 2-0 win. His move to Evian collapsed and he played a further 12 times for AIK before moving to Deportivo in January 2015.
"We need to thank Luis for giving Celso the chance to shine," said Alm after the match.