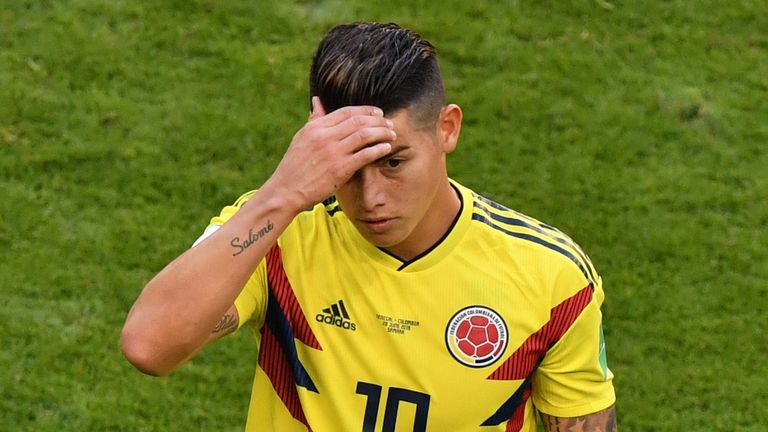 James Rodriguez was the only Colombia player who did not take part in training on Saturday, raising further doubts about whether he will be fully fit for the last-16 clash against England.
Rodriguez, who was the top scorer at the 2014 World Cup, has been struggling with a calf injury since the start of this summer's tournament in Russia.
He left the field in the 31st minute of Colombia's 1-0 victory over Senegal on Thursday but his injury has never been officially disclosed as the reason for the substitution and Colombia have not clarified how serious it is.
The South Americans face England on Tuesday at Moscow's Spartak Stadium.
Before training on Saturday, midfielder Carlos Sanchez and back-up goalkeeper Camilo Vargas also did not shed any light on Rodriguez's recuperation.
"James is a leader but I'm also sure that if he isn't there, there are others who can step in and make the difference," said Sanchez.
"Each member of the team's squad is here to play and they have the experience."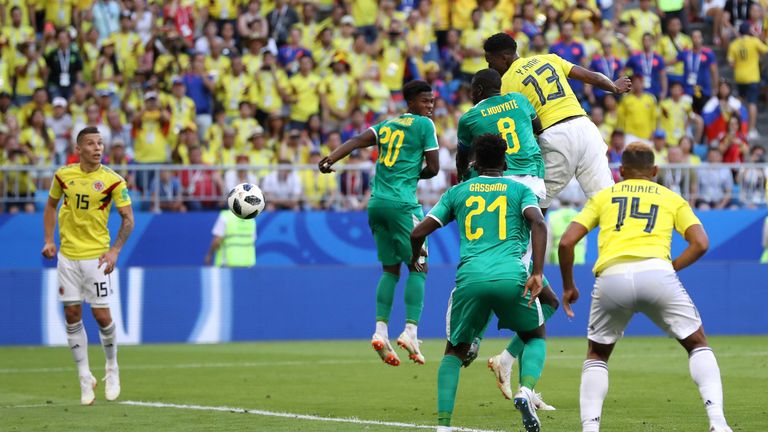 Rodriguez missed two training sessions before Colombia's first group match against Japan and didn't start in the 2-1 loss, but he played the full 90 minutes in their 3-0 win over Poland.
"It's not a secret to anybody what James means for us, not only in football terms but for the group, but I stand by what Carlos says," said Vargas.
"At the level of the national team, everyone has the hope of giving their best.
"Whatever happens, all 23 players have that dream."