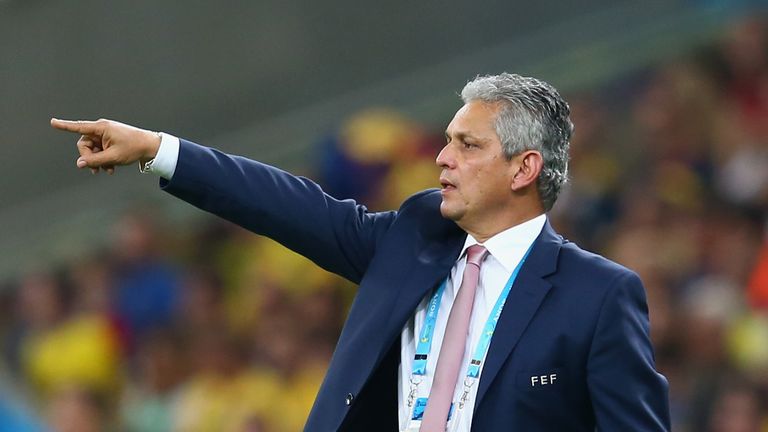 Reinaldo Rueda has left his role as head coach of the Ecuador national team, the nation's football federation has announced.
The Colombian, 57, could not guide Ecuador out of Group E at the World Cup in Brazil - France and Switzerland progressed - and the decision has now been taken to replace him with Sixto Vizuete on an interim basis.
Ecuador Football Federation (FEF) president Luis Chiriboga told ecuafutbol.org: "Having terminated the contract of Reinaldo Rueda, we would like to thank him for all he has done for Ecuadorian football.
"He secured our qualification for the World Cup - and in doing so he gave many players the chance to establish themselves in the Ecuadorian football team.
"The board has sent a letter of thanks to Rueda and his staff but he will not continue with the Ecuadorian football team."
Chiriboga confirmed the short-term promotion of under-21 coach Vizuete to the senior role until January 9, 2015, when the FEF is due to hold a presidential election.