Can Leicester win the Premier League? Experts have their say on Sky Sports
By Peter Smith
Last Updated: 08/02/16 3:28pm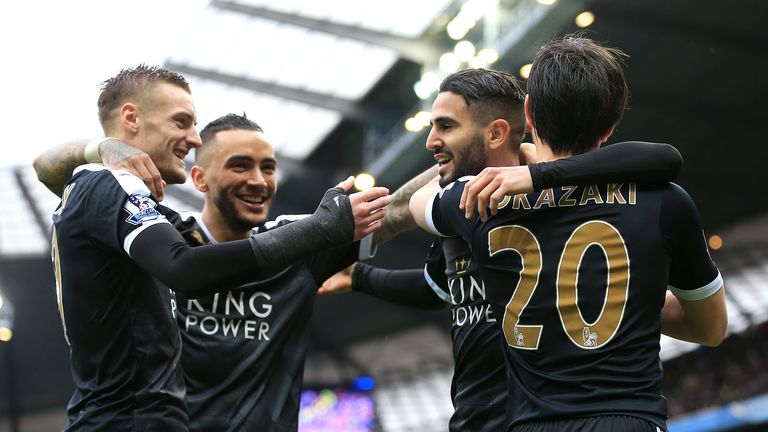 Can Leicester win the league? It's the question everyone has been debating over the weekend.
The Foxes' stunning 3-1 win at title rivals Manchester City has propelled them into a five-point advantage at the top of the Premier League with just 13 games to play.
Here, we round up views from across Sky Sports, including those of pundits, managers and journalists, on whether Claudio Ranieri's side can go all the way…
Thierry Henry, Sky Sports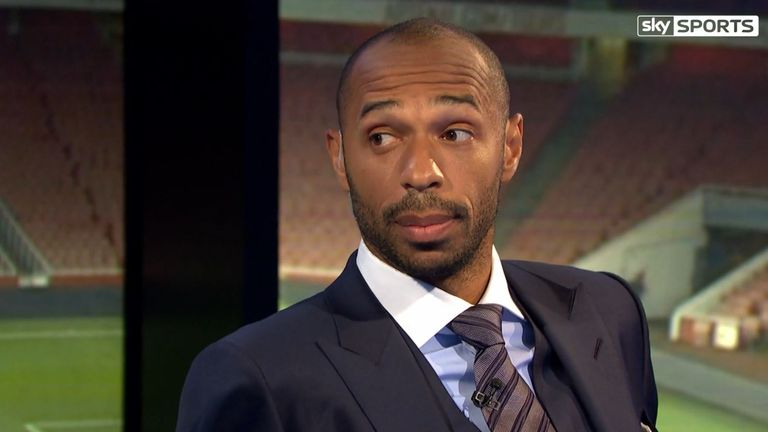 "At the moment, for me, they are THE team to win it. Not only have they shown they can win it, they've shown they can cope with the pressure. They're top of the league, they go to Manchester City and win the game 3-1 - and easily as well, it could have been four or five. They don't show they're nervous. We see a good desire. They want to grab it."
Claudio Ranieri, Leicester manager
"I don't believe the bookmakers. At the beginning of the season the bookmakers said, 'sack Ranieri'. I hope one time they are right!"
Jamie Redknapp, Sky Sports
"Can Leicester win the league? I don't really believe in miracles but you're starting to believe in this one. The fact they've got no Europa League, no FA Cup, means it's pretty much Saturday-Saturday for them. For Ranieri that must be a joy. He can just keep them ticking over, there hasn't got to be too much training.
"Leicester have got every chance, and it's almost becoming there's to lose."
Alan Smith, Sky Sports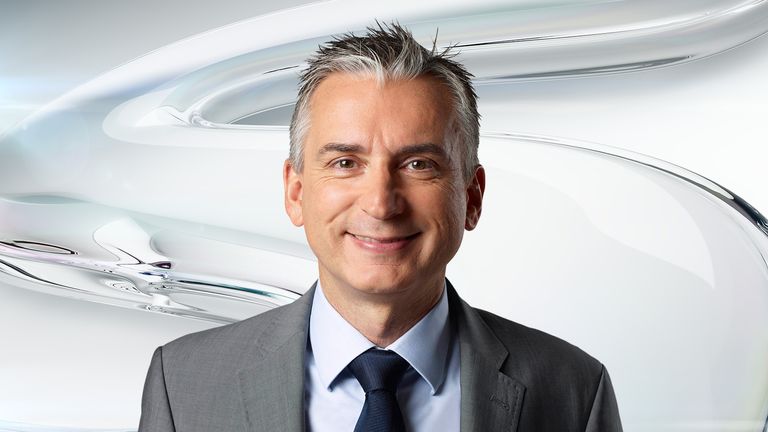 They absolutely wiped the floor with Manchester City.
Alan Smith
"It's right that they should be considered favourites. You beat Liverpool at home in fine style and then a few days later you go to the Etihad and do what they did to what were then the title favourites. They absolutely wiped the floor with City."
Manuel Pellegrini, Man City manager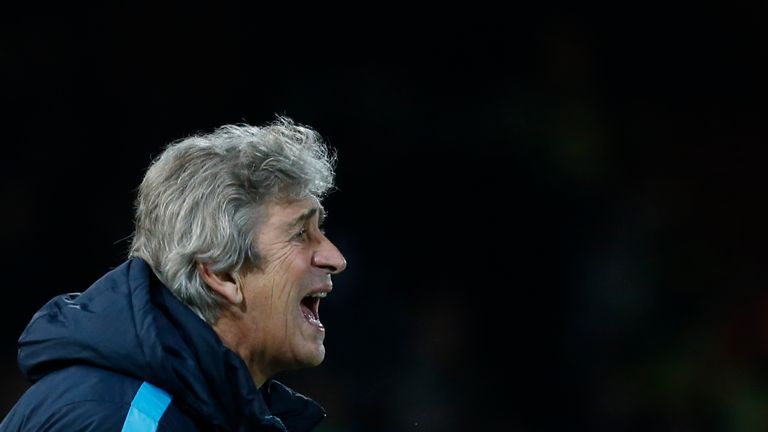 "If Leicester continue playing the way they are [then they are favourites for the title]. There are 13 games more so it's difficult to predict."
Oliver Kay, The Times
"A lot of people, including Pellegrini, says this is happening because all the Premier League teams have a lot of money now and can buy top players.
"I have to say that is disingenuous. This is Leicester, they're not shopping in the same markets as Swansea and Southampton, let alone the top clubs.
"They are out-performing, out-thinking, out-fighting, out-running teams who have got enormously bigger budgets. This isn't just a levelling out of the Premier League, this is a team doing something absolutely exceptional."
Graeme Souness, Sky Sports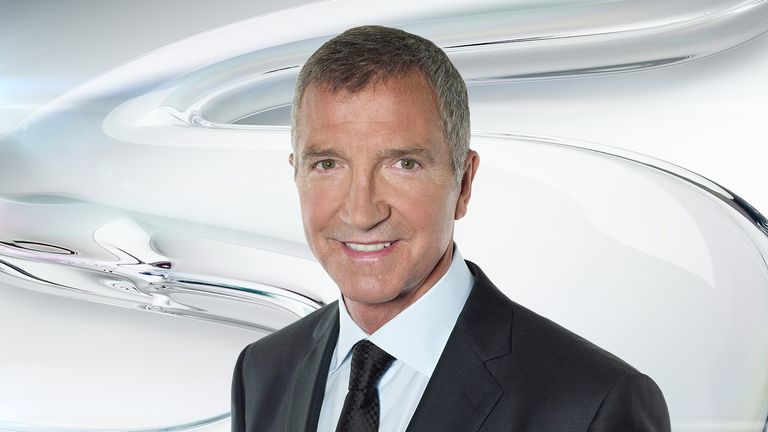 I'm as amazed as anyone. From November, December you're expecting Leicester to drop off the pace. Fair play.
Graeme Souness
"I'm as amazed as anyone. From November, December you're expecting Leicester to drop off the pace, they don't have the biggest squad and the way they play football - they give the ball away more than any other team - which means you have to work hard to get it back and expend a lot of energy.
"Like everyone else, I'm amazed. But I never saw them involved in a bad game last year. This year they've turned those draws and losses into wins. Fair play."
Garry Monk, former Swansea boss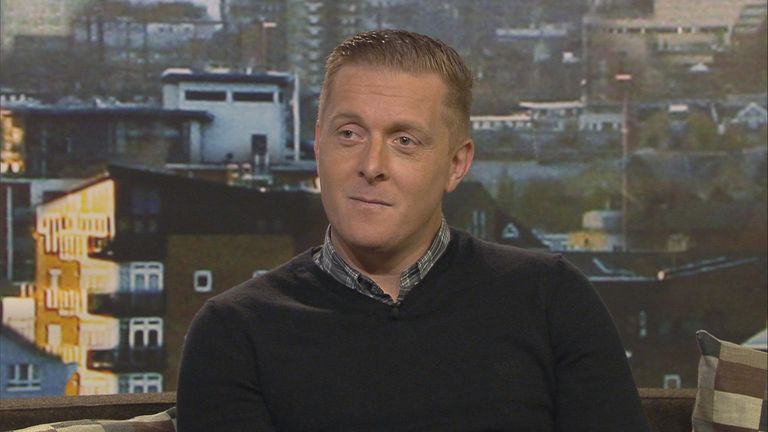 "It's an unbelievable story and great for the league. It's all on merit as well. It's not like they're getting lucky or hanging on in any of the games. They have won every single game on merit.
"There's only two games they've lost all season. What's clear in the way they play is they know exactly who they are and what their jobs are. It's very organised and they don't pretend to be something else or try anything else. They do exactly what they know they can do and it's obviously very effective.
"The way they are playing, you can't put it past them going on a winning run again and maintaining what they are doing. The fact is, the difference between them and the other teams that are up there is it's a bonus for them. The others are expected to be there and expected to win. They are playing without fear because it's a bonus for them."
Ian Ladyman, Daily Mail
"[Ranieri] certainly is in manager of the year territory. Finishing in the top four isn't a given, but from where they are, that has to happen now. I think from that point on he will start to think about winning the league.
"He suffered at Chelsea because he didn't look and sound like people expected a Premier League manager to look and sound. He's showing now that he knows what he's doing.
"Saturday's game was absolutely uplifting. It really was. From a neutral point of view, the way they played, the belief they showed, the goals they scored, the commitment they showed… If that dressing room didn't believe beforehand that they can win the title, they definitely will believe it now, because that was a Championship-winning performance."
Paul Merson, Sky Sports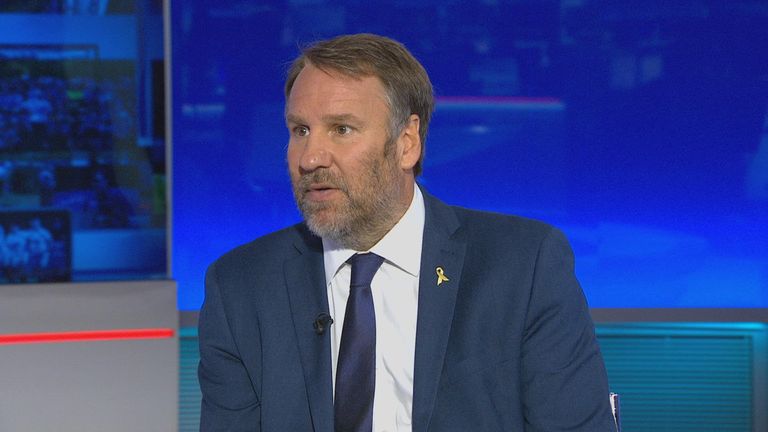 "No [they can't win the title] because if Arsenal beat them next week they're two points behind them - that's how quickly it changes. They're top four, and I've just written Manchester United off today [Saturday]. I don't think Manchester United win the league now."
Watch Arsenal v Leicester and Man City v Tottenham live on Sky Sports 1 HD on Sunday, or watch for £6.99 without a contract, on NOW TV