Stats, quotes and expert opinion on Leicester's extraordinary 2015/16 Premier League season.
Finishing position: 1st (+13)
Total points: 81 (+40)
FA Cup: Third round
Capital One Cup: Fourth round
Top scorer: Jamie Vardy (24)
WhoScored Top Rating: Riyad Mahrez (7.84)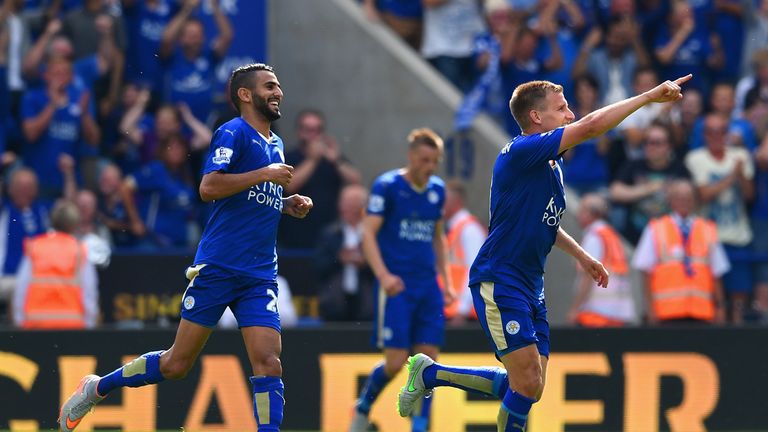 Season review
Any concerns about Claudio Ranieri disappeared fast as Leicester scored three times in the first half an hour of their season opener against Sunderland with Jamie Vardy and Riyad Mahrez both in on the act. It was a sign of things to come as the Foxes were unbeaten in all competitions until a chastening 5-2 home defeat to Arsenal in late September.
If that was supposed to end the momentum it did anything but with Leicester taking 26 points from the next 10 games to top the table at Christmas. Vardy featured prominently throughout this run with his opening goal against Manchester United in November breaking a Premier League record - it was the 11th game in a row in which he'd found the net.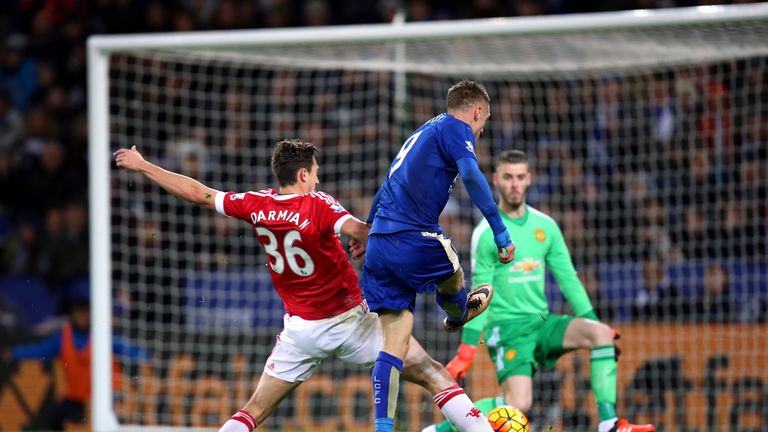 Leicester took only six points from the next five games after Christmas - although Robert Huth's late winner at Tottenham was to prove significant - and fears they would fade away began to increase. However, Vardy's stunner against Liverpool added belief and a brilliant 3-1 win at Manchester City took them five points clear at the top.
When Arsenal beat them for a second time in the dying moments at the Emirates Stadium next time out, it had a galvanising effect - Leicester would not lose again. They kept six clean sheets in the next seven games and even Vardy's suspension couldn't stop their winning streak. Only Tottenham could apply any pressure and when they were held by Chelsea at Stamford Bridge, the title was secured with two games to spare.
Leicester went from 5000/1 shots to Premier League champions, winning the title by 10 points. Mahrez won PFA Player of the Year, Vardy took the FWA prize and N'Golo Kante got the players' award but it was about more than individuals. Arguably the most astonishing achievement in English football history, Leicester's triumph was life-affirming stuff.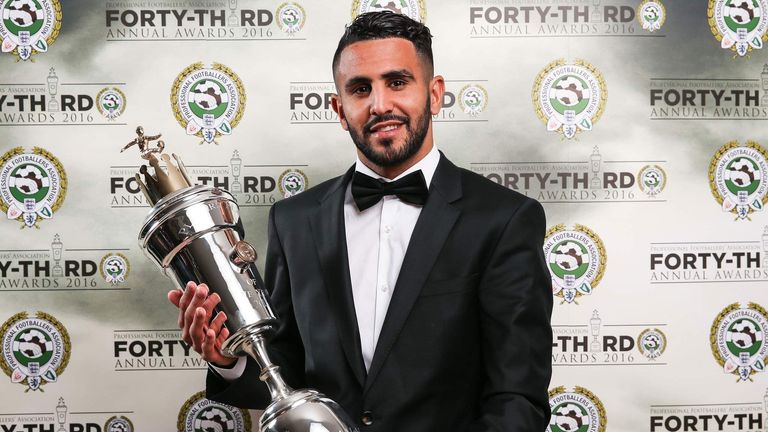 Quotes of the season
"I told them, if you keep a clean sheet, I'll buy pizza for everybody. I think they're waiting for me to offer a hot dog too." - Claudio Ranieri
"From the beginning when something was wrong I've been saying: 'Dilly-ding, dilly-dong, wake up, wake up!' So on Christmas Day I bought for all the players and all the staff a little bell." - Claudio Ranieri again
"Why can't we continue to run, run, run? We are like Forrest Gump. Leicester is Forrest Gump." - More from that man Claudio Ranieri
Stats of the season
Leicester won the title with just 44.8 per cent of possession - only West Brom and Sunderland saw less of the ball.
Leicester scored in all but three of their Premier League matches, whereas title rivals Arsenal and Tottenham each failed to score on four occasions in home games alone.
Only four Premier League champions have won the title by a greater margin of points than Leicester (10) - Manchester United in 1999/2000 (18), Chelsea 2004/05 (12), Arsenal 2003/04 and Manchester United 2012/13 (11).
Wes Morgan became the third outfield player in Premier League history to play every minute of a title-winning season (after Gary Pallister in 1992/93 and John Terry in 2014/15).
Matt Le Tissier's view
I think they might have overachieved just a fraction! It's amazing what a bit of team spirit a little bit of momentum can do for you. They've just rode the crest of a wave really, following on from the back end of last season. To have won the Premier League with a few games to go and by some distance is just absolutely phenomenal.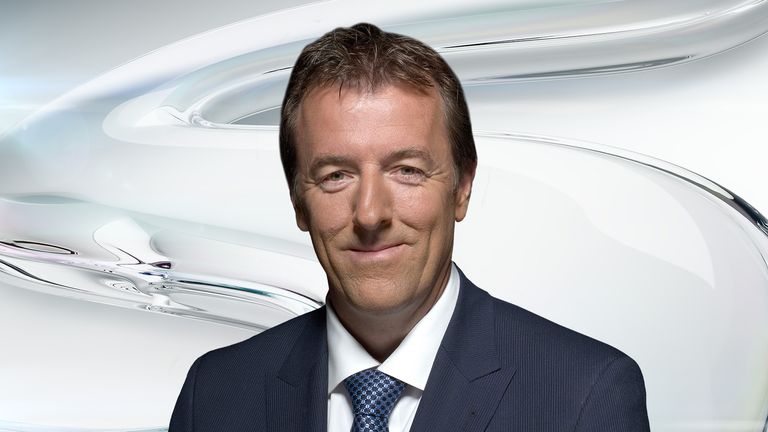 I think they might have overachieved just a fraction! It's amazing what a bit of team spirit a little bit of momentum can do for you.
It's the greatest football achievement in the modern era for sure. What Nottingham Forest did in the 1970s by winning the title after promotion then back-to-back European cups was probably a slightly bigger achievement but if Leicester can follow this up by winning the Champions League then they'll be right up there.