Claudio Ranieri marks 12 astonishing months as Leicester manager... but what does the future hold?
By Jordan Halford
Last Updated: 13/07/16 10:52pm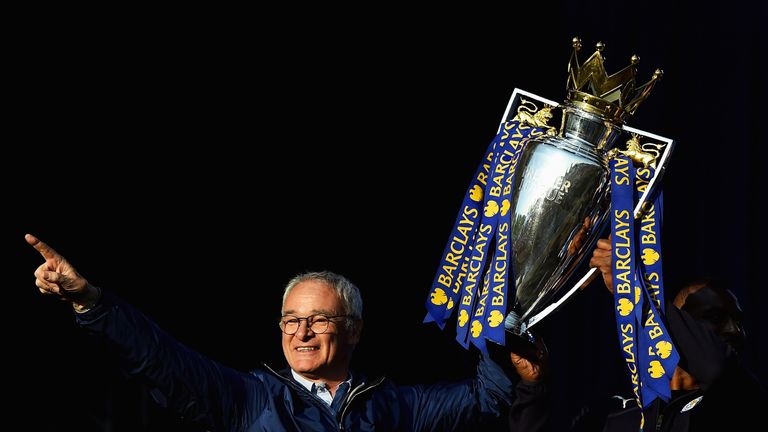 A year on from the appointment of Claudio Ranieri, Jordan Halford looks at what the next 12 months has in store…
There's a well-known proverb in Italy that says, 'Sposa bagnata, sposa fortunata' which means that rain on your wedding day brings good luck. While the weather in Leicester on July 13 2015 remains a distant memory, it would have been safe to assume that the heavens opened over the King Power Stadium when Claudio Ranieri turned up to take charge.
Despite initial success winning Italy's third tier and subsequently winning promotion to Serie A with Cagliari in 1988/89, coupled with a Serie B title in 1993/94 and the Coppa Italia two seasons later with Fiorentina, the 64-year-old's career had largely been a catalogue of misfortune and near-misses.
Ranieri finished as a runner-up at Chelsea when he guided the Blues to their best league position in 49 years after they finished runners-up to Arsenal's 'Invincibles' in 2004.
Upon his return to Italy, the Roman would also go on to finish as a runner-up to Jose Mourinho's Inter at both Juventus and boyhood club AS Roma before finishing behind champions Paris Saint-Germain in Ligue 1 with Monaco having won the second tier with them the season before.
His return to the Premier League was met with widespread criticism following a catastrophic spell in charge of Greece - which saw them lose to minnows Faroe Islands - with many predicting the Foxes would be destined for the drop, so few could have imagined that his appointment 12 months ago to the day would be the catalyst for one of the most remarkable footballing fairytales in history, at odds of 5,000-1.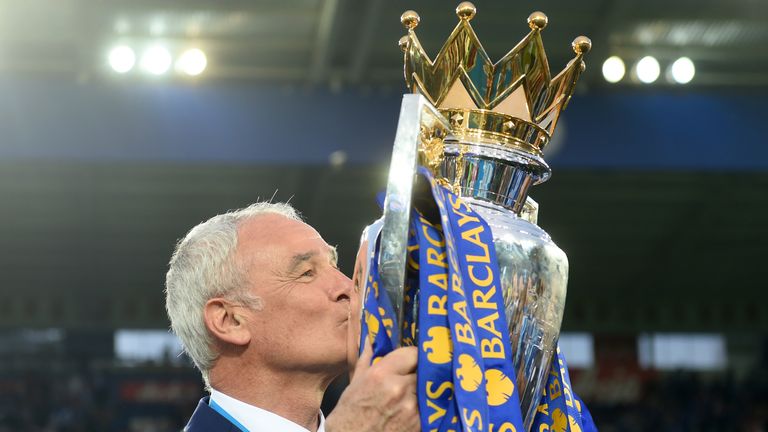 "Claudio is a man of vast experience and knowledge," declared Susan Whelan, Leicester's Chief Executive when he was unveiled at a press conference.
"We are very pleased to have him here at the club and he is going to lead us into the next chapter of the club's history. We went through a very extensive recruitment process in terms of looking at the managers who were available.
"That is our job and responsibility as a board to ensure the decision we were making was a very good long-term choice. It became very clear almost immediately that Claudio was our number one target."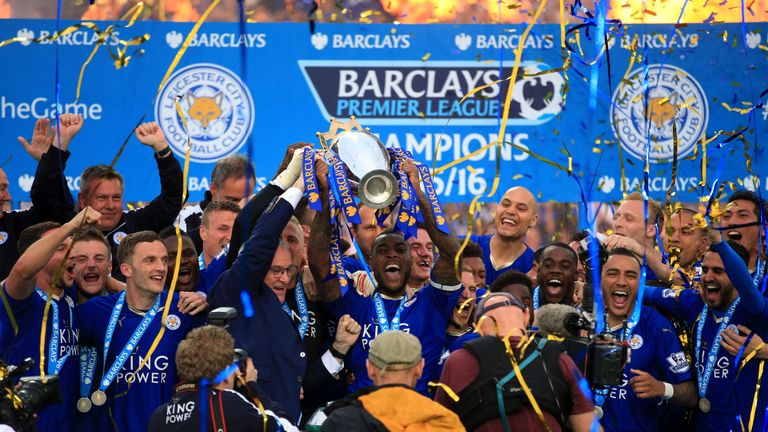 Ranieri's marriage with the Foxes has been a match made in heaven following the bitter divorce with Nigel Pearson, who was sacked following a disastrous pre-season tour of Thailand.
"Leicester is an old, good club in England and I am very proud to be here, and I am very happy to start the new season," said Ranieri upon his arrival in the East Midlands.
"The first part of last season was not good and I don't understand why. Something changed after the 5-3 win over Manchester United.
"But at the end the character of the manager, the players and the club, and fans, gave a miracle. The last part of the season was amazing.
"I want to know what is the true Leicester, the first part or the second. I am sure it was the second."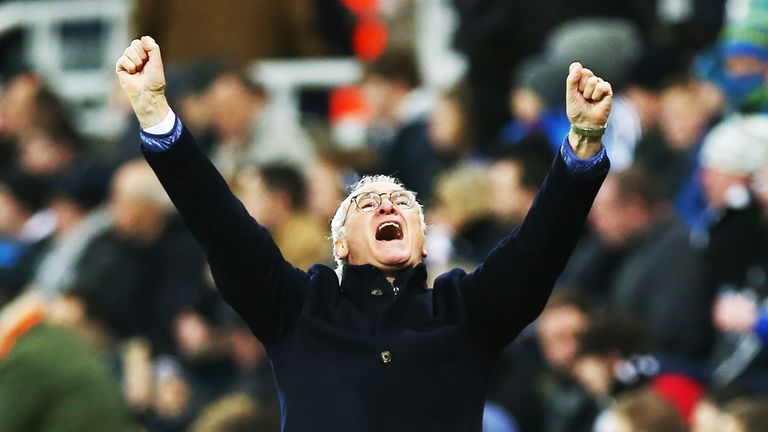 The Italian could be afforded a honeymoon period after Leicester's sensational run of form the previous season and it seemed Raneri's hunch was right as Leicester remained unbeaten in their first six games before a 5-2 thumping at home to Arsenal brought the first bump in the road.
But the Foxes recovered to top the tree on Christmas day for the first time in their history after an 11-game unbeaten run which also saw Jamie Vardy become the first player to score in 11 consecutive Premier League games.
"My goal is to make one point more next season," said Ranieri back in July 2015 but by the turn of the year his side surpassed their tally of 41 points, the previous season, with a 1-0 win away at fellow title-contenders Tottenham.
It was their north London rivals Arsenal - who would ultimately gazump Spurs to finish second - who again were City's tormentors in February coming from a goal down to win 2-1 courtesy of Danny Welbeck's last-minute header after Danny Simpson had been dismissed.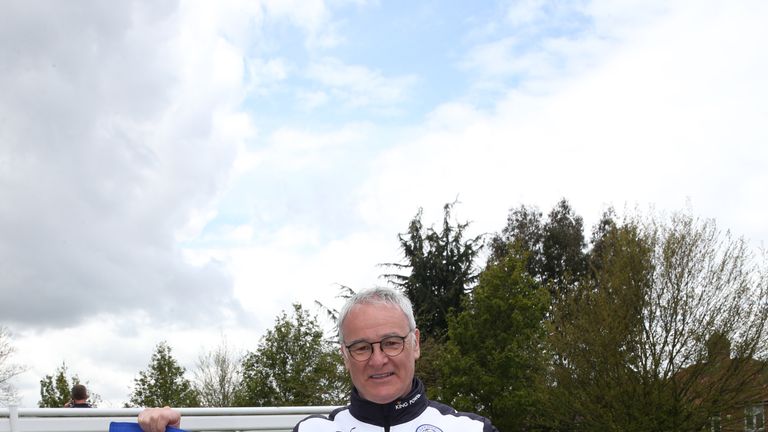 Ranieri would later admit on Saturday Night Football after the Foxes lifted the Premier League trophy that he told his Italian assistant Paolo Benetti that this was the moment he realised his team were capable of achieving something special.
"We are ready to fight. That's important to me, fighting every match, for every ball until the end," said Ranieri after his appointment.
"We must continue to build a solid foundation and then start to improve and then arrive in Europe."
Ranieri could not have envisaged that just nine months into his tenure, Leicester would guarantee Champions League football for the first time in their history and move 10 points clear at the summit following a 2-0 win away at Sunderland in April.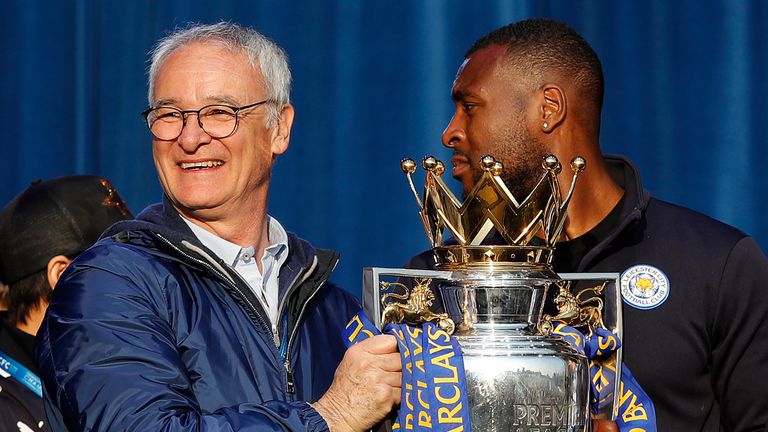 Following a nerve-jangling draw with West Ham and a hard-earned point at Old Trafford either side of a 4-0 thumping of Swansea in Vardy's absence, Leicester's fairytale romance was crowned without them kicking a ball.
Chelsea came back from two goals down to draw 2-2 with Tottenham at Stamford Bridge, before the newly-crowned champions celebrated their first Premier League title with a 3-1 win over Everton.
"We know very well that this was a strange year," Ranieri said after clinching his maiden top-flight title.
"We are to put it aside and focus on next season. The foundations are strong, now it's important to climb slowly."
As Leicester prepare to defend their title, the Italian has acquired the services of Ron-Robert Zieler who was in the Germany squad which won the 2014 World Cup, while also bolstering their defence with the signing of Spaniard Luis Hernandez.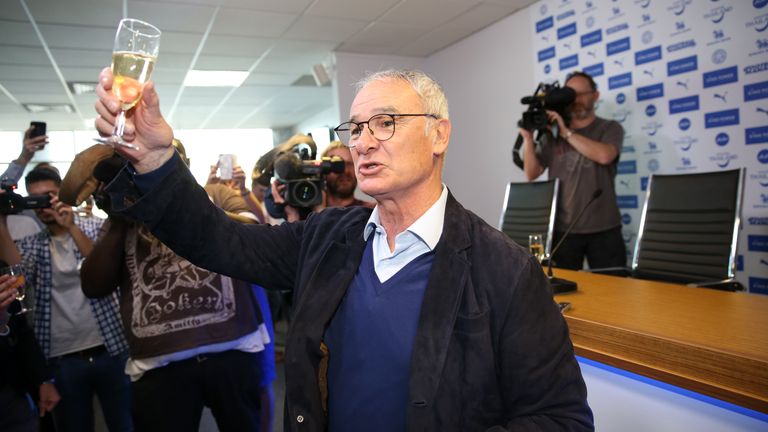 The Foxes have also smashed their record transfer fee on two occasions, signing midfielder Nampalys Mendy from OGC Nice for £13m on a four-year deal before recruiting Nigerian forward Ahmed Musa from CSKA Moscow for a fee over £15m.
Perhaps more importantly, Ranieri has so far managed to ward off suitors interested in his best players. Jamie Vardy turned down the chance to move to Arsenal and PFA Player of the Year Riyad Mahrez has also stayed put amidst interest from Barcelona.
France star N'Golo Kante is on Chelsea's radar and Ranieri will be keen to see him join up with the rest of the squad before the first pre-season friendly against Oxford United on Tuesday.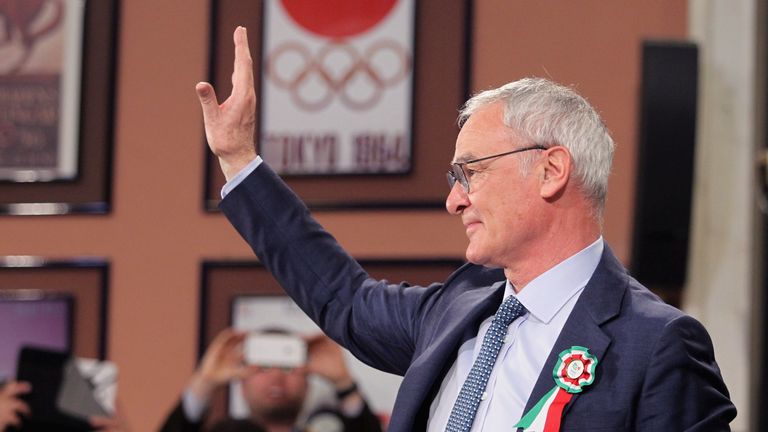 After a busy friendly schedule where Leicester will face Barcelona in Stockholm, they'll face Manchester United as champions of England at Wembley. How unlikely that would have seemed on July 13 2015.
"We know it will be a very different season, but the people are dreaming," after the 3-1 win over Everton.
"Keep dreaming!"
Happy anniversary, Claudio. Here's to the next 12 months.