Steven Gerrard, Frank Lampard, Didier Drogba... how did MLS' star players perform this season?
By James Kilpatrick
Last Updated: 06/12/15 2:56pm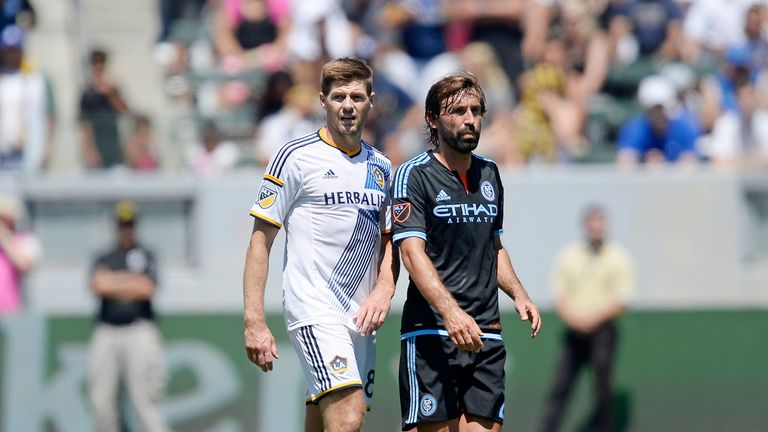 Ahead of the MLS Cup final, we look at how eight of the league's star players performed this season.
No big names have made it to the final, which will see Portland Timbers take on Columbus Crew on Sunday night, live on Sky Sports. However, familiar faces have made their impact felt in MLS in 2015. 
But who were the hits and misses? We take a look at how the league's marquee men got on...
Steven Gerrard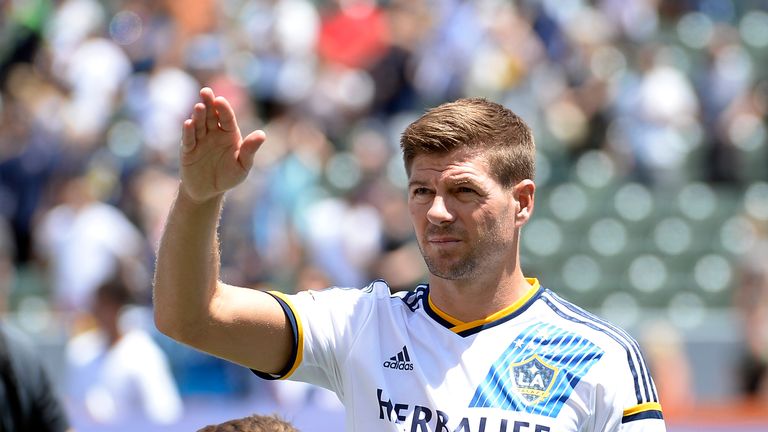 Liverpool legend Gerrard joined LA Galaxy in July, making his debut against San Jose Earthquakes. He had an instant impact as he registered a goal and an assist in the California derby.
The 35-year-old started every game afterwards but scored just once more, adding a further two assists to his tally in his 13 appearances.
His final showing came in the defeat to Seattle Sounders which saw the Galaxy exit the MLS Cup play-offs at the first hurdle - their earliest end to a season since 2008. Overall, the word "underwhelming" has described his performances among sections of the American media.
Gerrard himself has noted the impact of altitude and humidity on his performances, but has vowed to improve next season.
What he says: "It could be my last season as a footballer [2016]. I certainly don't want to feel like I'm feeling right now come next year.
"I'd love to go out on a high. It's a long season and I only came here for the last four months, but I'll certainly be better for the experience next year."
Didier Drogba
Former Chelsea ace Drogba won over the hearts and minds of Montreal fans as soon as he set foot in Quebec. He was mobbed by supporters at Pierre Elliott Trudeau International Airport, and his performances for the Impact justified the reception after his entrance in July.
The 37-year-old scored 12 goals in 14 regular season and play-off games for Montreal. His goal-scoring form, combined with his hold-up play, helped lift Montreal from their mid-season slump to a third-placed finish in the Eastern Conference. In the play-offs, the Impact beat arch-rivals Toronto FC in the knockout round 3-0 - Drogba scoring one - before exiting to Columbus Crew in the semi-finals.
Out of all the marquee signings this season, Drogba has arguably made the biggest impact.
What he says: "It was a good experience for me. I scored a lot of goals, 12, and I was really enjoying my football there. It's good to be back playing regularly. It's nice.
"The standard is improving a lot. The problem is there is a lot of travelling and the distances are really difficult to handle, but the football is good. It's a good level."
Frank Lampard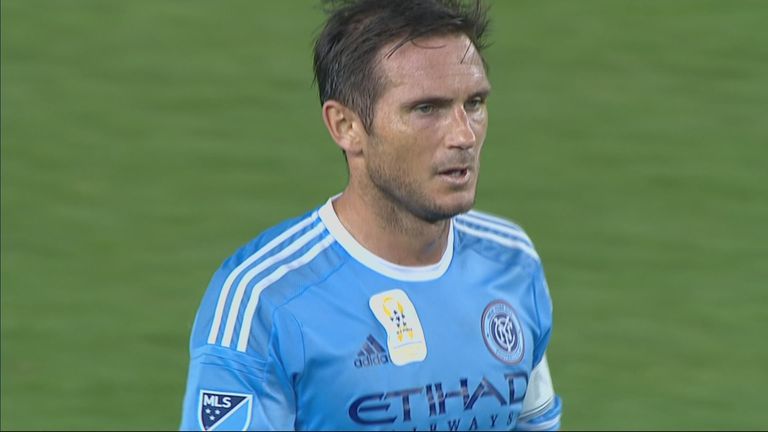 Frustrations from New York City FC fans were made clear before Lampard's arrival as he decided to stay at Manchester City until the summer rather than play for the brand new MLS franchise from the start of the season. Unfortunately for the former Chelsea midfielder, a sense of annoyance still lingers.
Injuries plagued Lampard's start and he did not make his debut for NYCFC until August 1 as a late substitute. Lampard scored three times in 10 appearances while also getting one assist as his side failed to reach the MLS Eastern Conference play-offs, finishing the regular season in eighth place. It took Lampard until September 16 to record his first goal in a 3-0 win over Toronto FC.
What he says: "I've always taken it year by year. When you go past 30 you see how you feel and how your body feels. You see how you are playing and whether you are enjoying it. I'm certainly enjoying it at the minute but I would never start thinking about the next year at this point.
"I'm looking forward to next year and I will evaluate that one as I go as to whether I am still contributing. The last thing I want to do is carry on playing when I feel like my level is not where I want it to be. That's the day I will say I've had enough."
Andrea Pirlo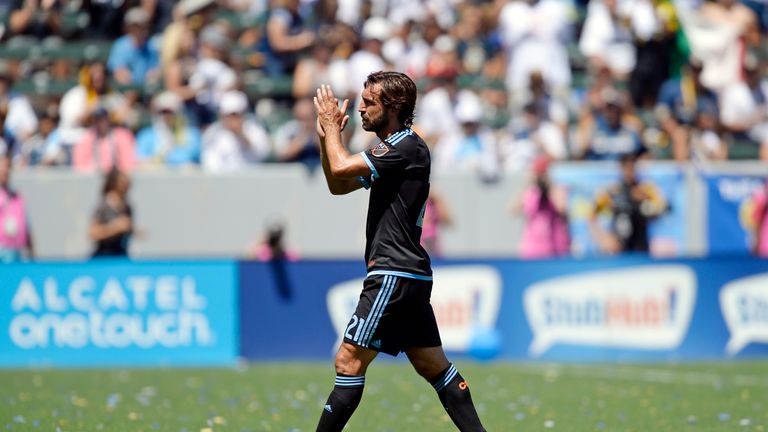 Pirlo joined NYC FC in July and contributed five assists in 13 games. The Italian's famed vision, composure and passing ability have all been on show since he moved across the pond, but his defensive susceptibilities and lack of pace have also been exposed in a league in which no team has averaged more than 55 per cent possession across the season, meaning a high number of turnovers.
The 36-year-old has killed rumours of a loan move abroad during the pre-season, meaning his central midfield partnership with Frank Lampard can be worked on further with Patrick Vieira now in charge of the club.
What Lampard says: "His passing, his appreciation is second to none, he's a pleasure to train with and he's a really nice fella. Very humble, does his little thing off the pitch, and he's a huge name. Everywhere we go in America there are people outside with their Italian shirt on. The rest of us get ignored!"
Robbie Keane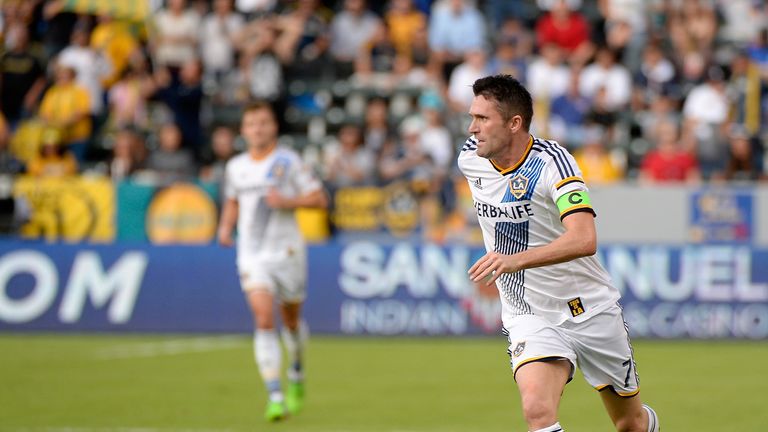 Keane has been a long-standing star of MLS and was named in the 2015 team of the year for the fourth year running.
The Republic of Ireland international has scored 20 goals in 24 games and contributed eight assists in 2015, putting him behind only Kei Kamara and Sebastian Giovinco for goals scored during the regular season.
Despite a disappointing season for LA Galaxy, Keane has proven once again why he is one of MLS' most dangerous attackers after a fourth year scoring more than 15 goals in a season. Keane has made no mention of retirement, and LA Galaxy fans will be counting on him again in 2016.
What he says:  "I want four [MLS Cups] next year. And then after that I want five. And I'll continue to try for that because, first and foremost, I love playing the game. It's simple. And when you're playing, you're enjoying yourself, but you play to win games. You play to be champions."
Kaka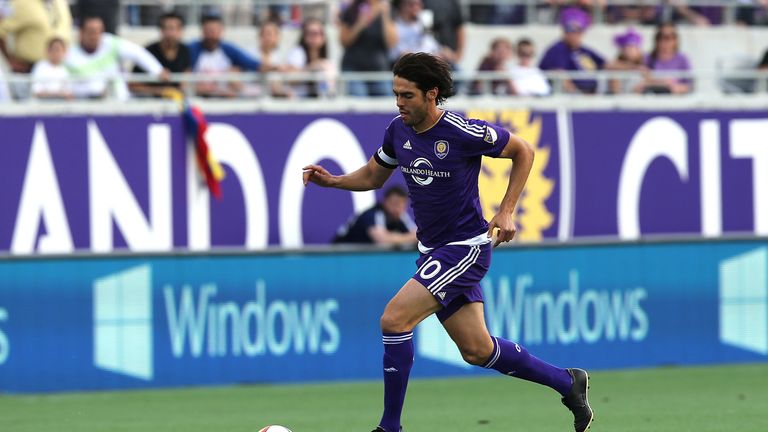 The former Real Madrid and AC Milan midfielder has been the talisman for Orlando City SC, who joined the league as an expansion club at the beginning of 2015. The 2007 FIFA World Player of the Year was named Orlando's captain before even kicking a ball.
The 33-year-old Brazilian, who has worked his way back into the national team picture, has nine goals and seven assists in 28 appearances. He finished the season tied with defender Aurelien Collin for most club appearances, highlighting his supreme fitness despite his advancing years.
Kaka finished as Orlando's second highest goalscorer and was their main creator in the No 10 role. He is expected to be one of Orlando's most influential players next season.
What he says: "I'm not here just to end my career, I'm not here just for a vacation, I'm here to play and grow with this team, with this league. And to be back with the national team was a big sign for me and for them, as well, because [it] shows them I still can play at a high level, and I choose to play here with them because I have a very good purpose for that."
David Villa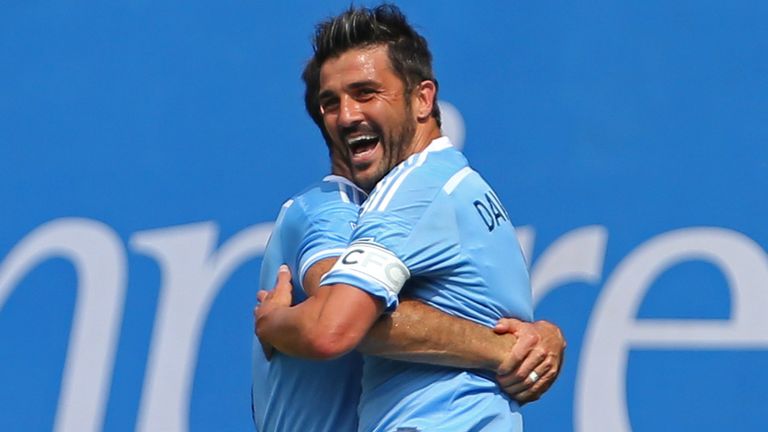 A disappointing season for NYC FC was slightly brightened up by Villa and the goals he scored. The former Spain international scored 18 goals in 29 appearances - placing him third in MLS' goal-scoring standings - 12 more than NYC FC's second-placed player Patrick Mullins. Villa joined the club at the start of the season and had no difficulties adapting to the league, playing off the shoulder of defenders and finishing with the same quality witnessed in Spain.
What he says [On winter loan move speculation]: "I have a three-year contract in New York and they are expecting a lot from me and there is much I want to give them as well. To return to Europe is not really an option right now."
Sebastian Giovinco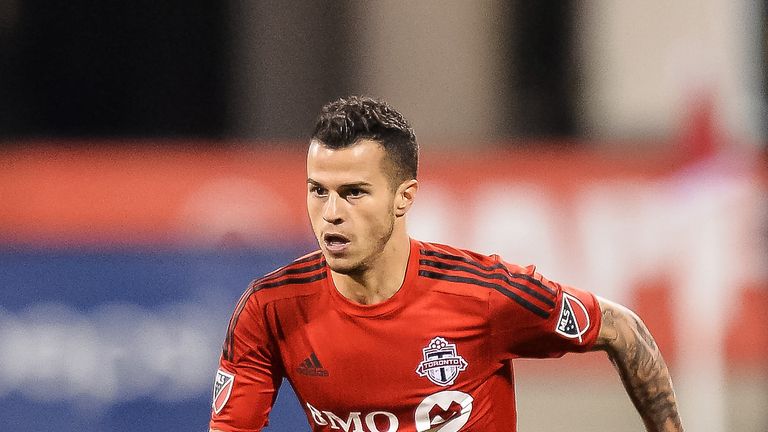 Giovinco lit up the league at Toronto. The Italy international joined the club before the start of the season and has proven himself to be one of the best players in MLS' 20-year history.
In his first season, the agile attacking midfielder was the league's joint-top scorer (22). He led the league in assists (16), picked up the golden boot and was named newcomer of the year. He was named an MLS All-Star in July and has been put into the MLS best XI. Unsurprisingly, Giovinco is the hot favourite to be awarded the league's MVP.
Aged 28, Giovinco is still very much in the prime of his career. Toronto will be disappointed not to have progressed past the knockout round of the play-offs this season, but fans could be in for an exciting year should the 'Atomic Ant' stay at the club for 2016.
What he says: "The last couple of years, I haven't been in very good shape. And now, I'm very happy to keep scoring, helping the team to achieve their goals. But I'm feeling better as well. I'm playing better than I was in Europe."