Sky Sports reporter Geoff Shreeves travelled to Los Angeles to take in the atmosphere as Steven Gerrard's LA Galaxy beat New York City 5-1, with Frank Lampard missing out through injury.
They say that Britain and America are divided by a common language. After my trip to Los Angeles I would say the same about football and soccer.
I was astonished by the differences in the same game.
It is off the field that you get the first inkling, with open training for the media virtually every day. Want to talk to a player? No problem, just go ahead and ask whoever you want as they walk off the practice field.
New York City FC had flown in on the Thursday having played Columbus Crew on the Wednesday night so, of course, needed to train. LA Galaxy were only too happy to help and offered up their facilities to the opposition.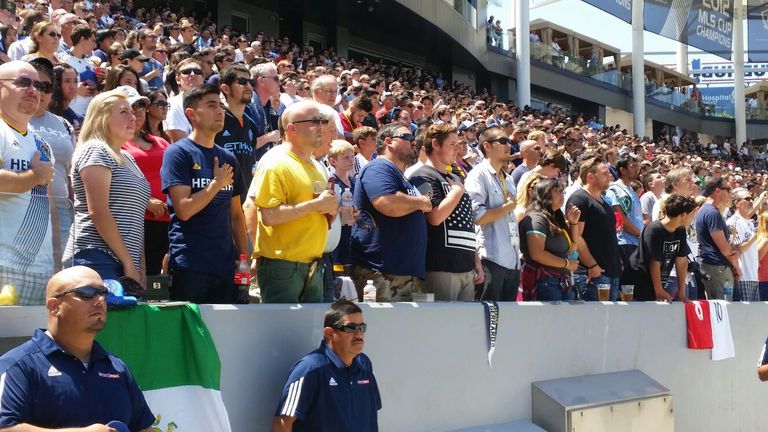 Can you imagine Jose Mourinho ringing Arsene Wenger and saying, 'sure, go ahead and do your stuff at our place'? 
Premier League teams guard their starting XI's with their lives so I nearly dropped my phone when the excellent media department of the LA Galaxy emailed the starting line-up, substitutes and supporting statistical information the night before the game. 


Tickets for the game itself cost on average about $30. That is about £22 - another huge difference. 
The whole atmosphere is one of a family day out with NFL-style picnics in the car park very much the norm. Before the game itself, inside the stadium the air of jollity continues, with dance camera and cheerleaders followed by the national anthem. 
One noticeable difference in the match itself is the lack of players calling the trainer on, as well as jumping up straight after they are fouled. Temperatures reached late eighties yet still no water breaks. 
Half-time brings you an interview with the coach as he walks off the field, while at full-time I was able to grab Robbie Keane before he had even left the pitch, albeit he was accompanied by his son and wife.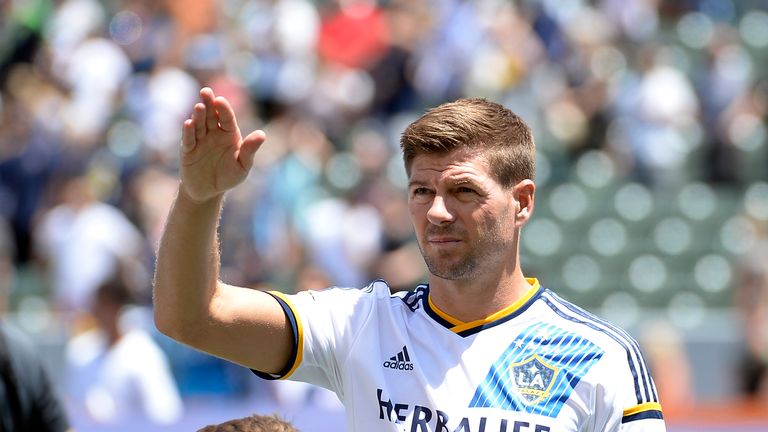 There then follows a 15-minute wait until the entire media are invited to enter the locker room to interview any players they want, regardless of state of undress of the athletes.
Of course the MLS lags behind the Premier League in terms of quality, but in terms of giving the fans what they want via the media they are definitely playing a whole new ball game.