Manchester City will have a great chance of winning the Champions League under Pep Guardiola, according to Sky Sports pundit Thierry Henry.
City have confirmed that Bayern Munich coach Guardiola will succeed current boss Manuel Pellegrini when the Chilean's contract expires this summer.
Henry, who played under Guardiola during his time at Barcelona, thinks the 45-year-old will bring the same type of success to the Etihad as he did during his four years in charge of his hometown club.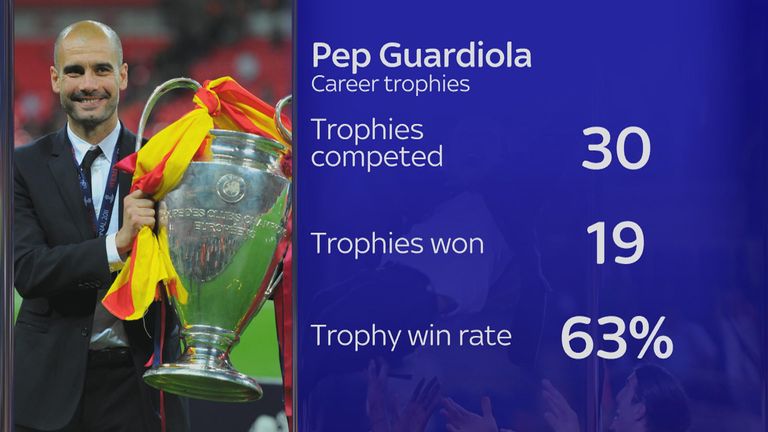 And that means Guardiola helping to guide City to success in the Champions League, a tournament which they have struggled to make an impact in during recent seasons.
In contrast Guardiola, who will join City on a three-year deal, won Europe's premier club competition on two occasions while manager of Barcelona.
"People always said it was an easy job at Barcelona, it wasn't an easy job at Barcelona, trust me," Henry told Sky Sports News HQ.
"After my first season [the season before Guardiola took charge], it was very difficult, the fans were really unhappy because we did not win everything.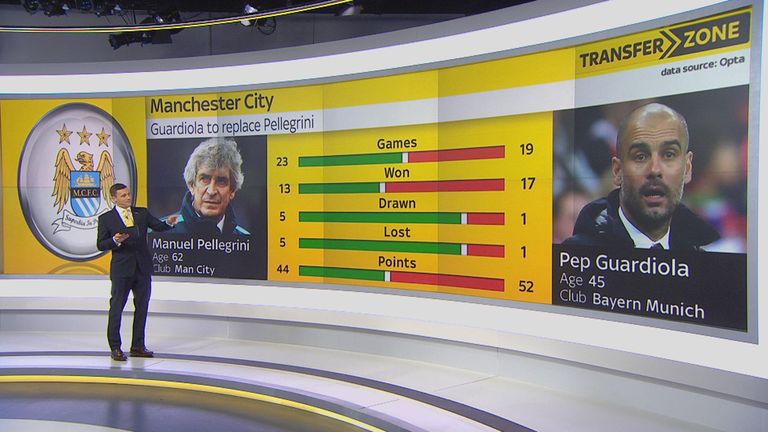 "But he was from there and people were patient with him. But I can assure you that what he brought was outstanding. Now to compare the two teams - he is going to come to a team that can play already with players that have won stuff with experience.
"So it's pretty similar. The thing that I hope he can do if Man City does not win the Champions League this year, I think in the three years they will be very close to winning it."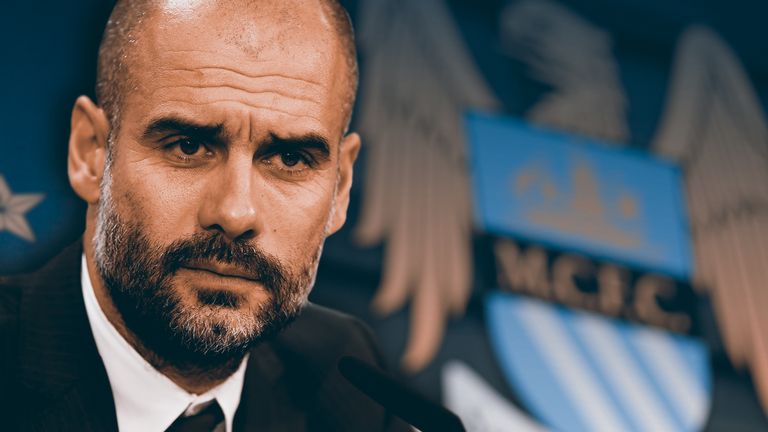 Pep Guardiola will be the guy who can attract any player in the world that wants to be coached by him
Guardiola will not be afraid to give youth a chance when he takes over at City, as he did at both the Nou Camp and more recently the Allianz Arena, says Henry.
"At my time at Barca, he put on the field through the ranks of the youth team the likes of Pedro and [Sergio] Busquets. Bojan was already there, also Jeffren - and I am not going to name all of them as it is a long list," said the former Arsenal and Barca forward.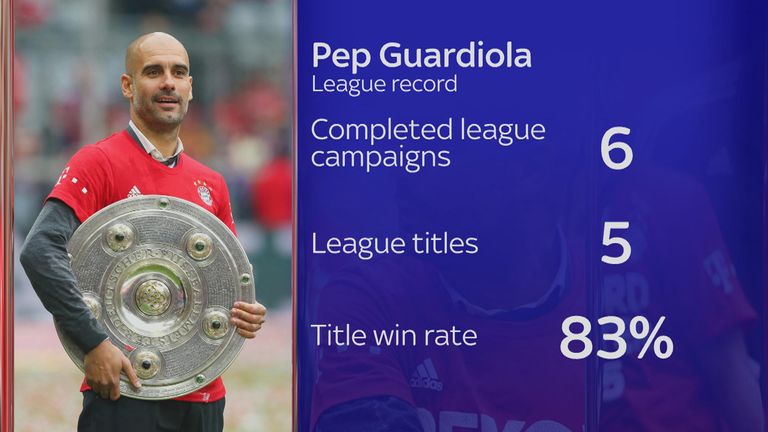 "He did the same with Bayern Munich and I would like to think that obviously he is going to bring some big names, because he has the resources.
"But he is not scared of bringing young talent through, whether they are in the academy or young talent in Europe that will not be a big deal of money, like Kingsley Coman, who is now at Bayern Munich."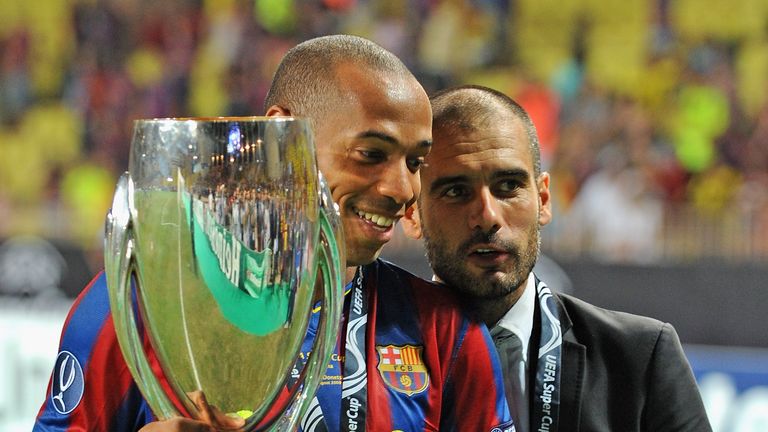 However, as well as handing youngsters opportunities in the first team, Guardiola will also look to attract some of Europe's finest players to City over the next few years.
"Obviously if you are a Man City fan right now, you can dream about having some great players," Henry said.
"Not only because it is a great club and you have the resources, but Pep Guardiola will be the guy who can attract any player in the world that wants to be coached by him."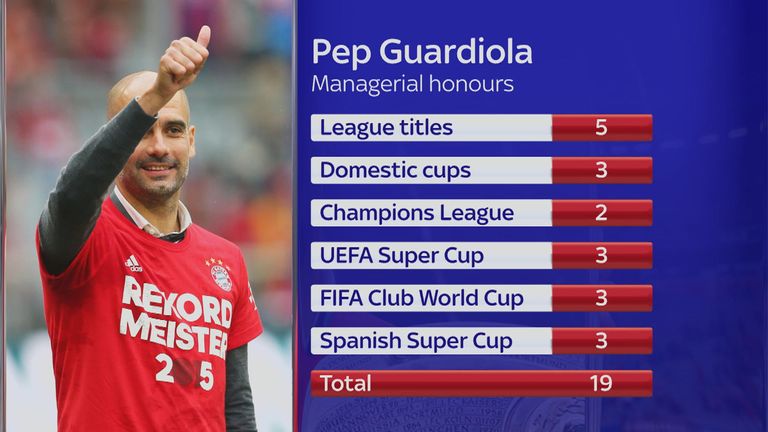 Guardiola's appointment at City, though, has only served to increase the pressure on their rivals at Old Trafford, and in particular Manchester United manager Louis van Gaal, according to Henry.
"They already have, historically, a great man in charge and Van Gaal is still there," he said.
"Now if they decide to go for someone, is Jose Mourinho going to be the answer? Laurent Blanc could also be a good shout as he is doing ever so well at Paris Saint-Germain and he played there and the fans loved him there, and still love him.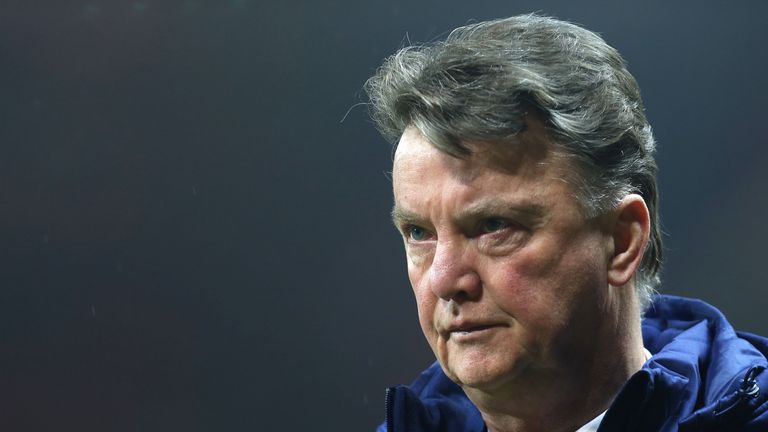 "And what about Ryan Giggs? He has been on the bench and waiting for his opportunity to come, and why not?
"But Van Gaal is still there and that puts a bit of pressure on Manchester United seeing that Pep Guardiola goes to Manchester City. But you have to be careful who you take, as we know with Van Gaal, sometimes big names do not guarantee you success right from the very start."