Thierry Henry believes Diego Costa could make all the difference in the Premier League title race - but won't yet write off Manchester United.
Chelsea moved top of the table with a 1-0 win over West Brom, the Spain international taking his league goal tally to 12 for the season, while Liverpool and Manchester City dropped points.


Speaking on Sky Sports' Premier League Daily, Henry discusses some major talking points from the weekend's games and what effect the results could have on the title race...
In praise of Costa
Anything can happen when you have a guy like Costa up front. At the moment, he is the best striker in the league.
He had no right to score the goal he did against West Brom, it was him being him. He is in your face, always running - a pain. Next thing you know, you win two crucial games 1-0 [also Middlesbrough]. That can be the difference.
You can kick the ball in any direction, and Costa will try to make something from it. They need to keep him fit.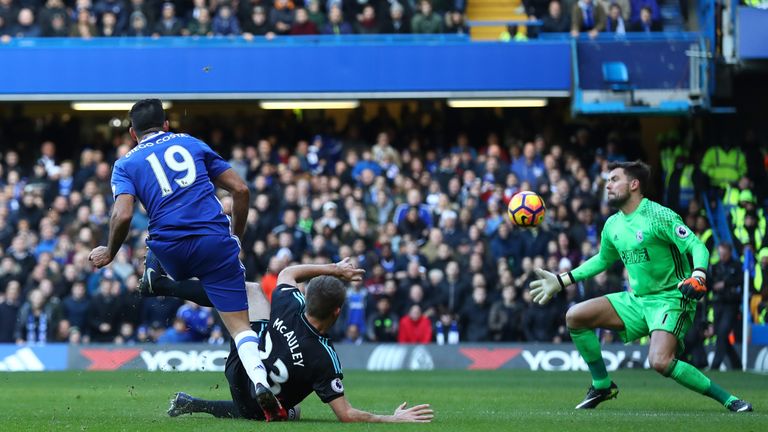 He is fitter now, there are no injury worries. Not playing in the Champions League, with the hamstring problems that he has had in the past, has been a plus.
He is fresh, and when you are fresh you can think more clearly, you are calmer. When you are struggling fitness wise, it is harder to control yourself. You have more on your mind.
Warning for Liverpool
Liverpool have a certain way of playing, and I admire Klopp for that. The way he is with his players is amazing.
But when you want to win the league, and when you are 3-1 up against Bournemouth, you cannot concede three goals. The same applies to Sunday's match against West Ham.
When it works, we are all here praising them, but sometimes you have to know how to kill the game. You don't have to always score. Keep the ball, make them run.
From where the team was last season, to where they are now, Klopp has still done an amazing job.
Mustafi blow for Arsenal
Arsenal need to have that belief that they can win the title. They need to have that confidence that sometimes people mistake for arrogance. They need to arrive at a stadium knowing that they will win each game.
What [Shkodran] Mustafi has brought is stability. Laurent Koscielny was looking for a partner, and we all know how important it is to have someone you are used to playing with.
What is going to be important in this busy period is keeping all your leaders on the pitch.
You may look at some of the games later and think they are easy, but trust me, it is not easy to play all those games in the festive period, especially without Mustafi.
City need to find right balance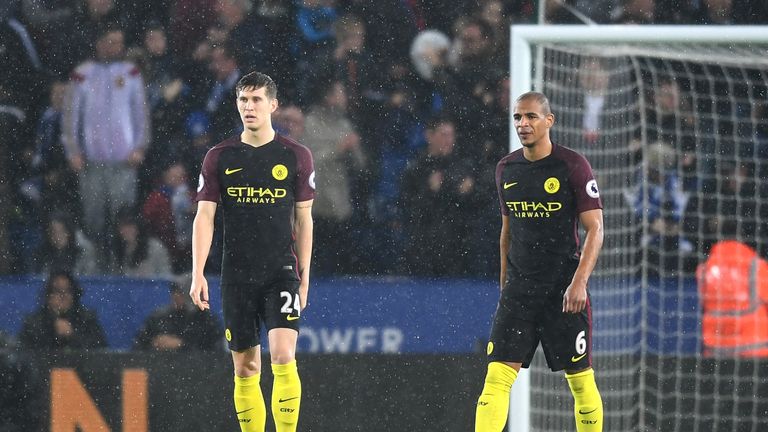 People always associate Pep with keeping the ball, applying pressure, but what people forget is that his teams do not usually concede a lot of goals.
At the moment, City are conceding too many goals. At the moment, he is trying to find the best balance for his team, whether he wants a back three or a back four.


At times they have been too exposed in this transition. You cannot give the ball away as much as they did against Chelsea.
He demands maximum intensity in playing. He would rather die than change his way of playing.
United not out of it yet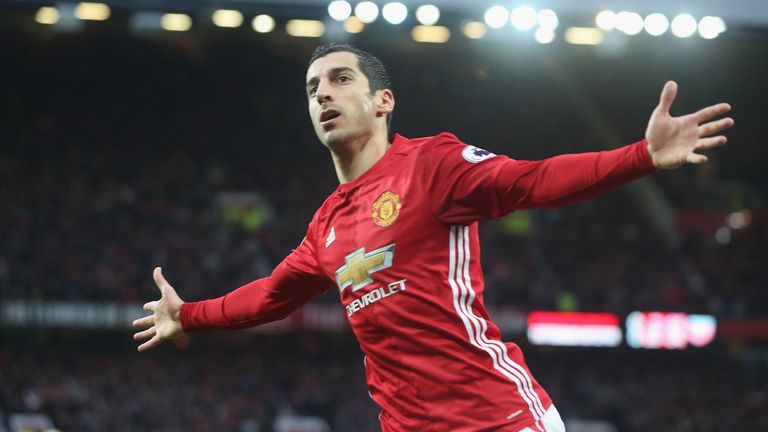 They had so many chances against all those teams that they should have won more games at home.
However, when you have an opportunity, you have to put the ball in the back of the net.
It was very important [to win]. [Henrikh] Mkhitaryan looks like a player now. At the beginning of the season he wasn't ready.
At the end of the day, it comes back to putting the ball in the back of the net. When they start to do that, more often, then maybe they can come back into the title race.
Over-reliance on Kane hurting Spurs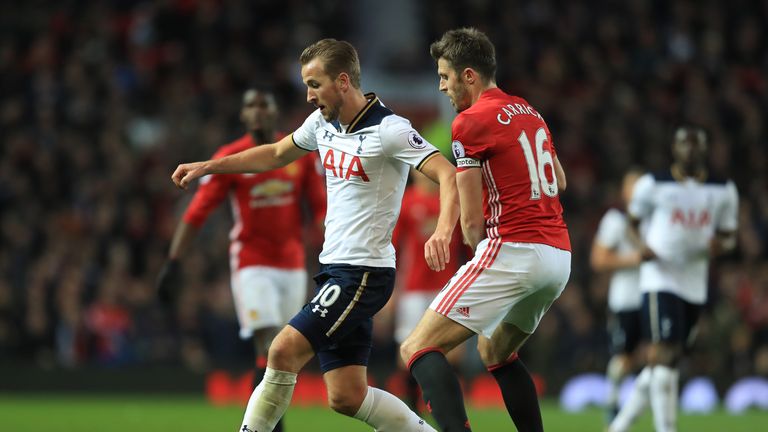 Tottenham have Harry Kane back now, but when he is not scoring in big games, who is scoring for them?
Someone else needs to come in. Vincent Janssen has come in, and hasn't answered the call yet. He needs time.
The problem is, Tottenham need a guy on the bench who can come on and change things.
Follow a bumper midweek Premier League schedule with Soccer Special and see goals as they go in on your mobile.