Thierry Henry knows what it takes to win a treble.
The Sky Sports pundit was an integral part of Pep Guardiola's Barcelona team which won La Liga, the Spanish Cup and the Champions League in 2008/09 and will be in Berlin on Saturday evening to see if they can repeat the feat under Luis Enrique.
However, they will come up against another of Henry's former clubs in Juventus – and the Italian giants are looking to complete a treble of their own.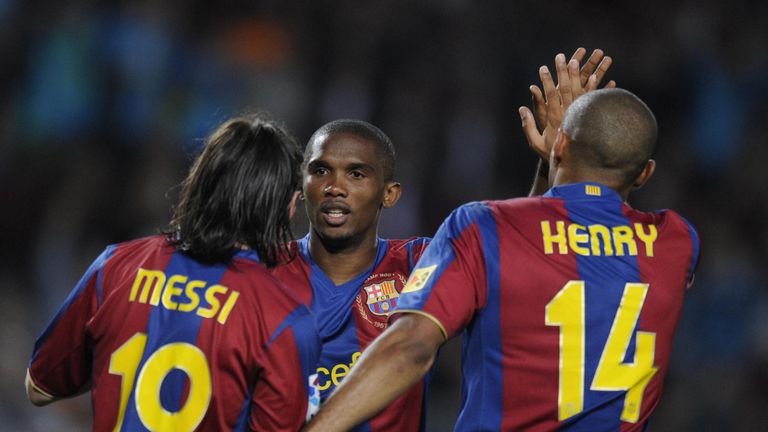 So how will things play out on Saturday night? How does the current Barcelona attack of Lionel Messi, Luis Suarez and Neymar compare to the one Henry played in alongside Messi and Samuel Eto'o? How can Juventus stop them?
We caught up with Henry ahead of Sky Sports' live coverage of the Champions League final for the ultimate expert analysis of the game.
The Champions League final will be a historic occasion as either Barcelona or Juventus will seal a treble.  Having done it yourself in 2009, put into context what an achievement that would be.
TH: It is hard to achieve. It takes togetherness, quality, believing in yourself, desire, commitment and work ethic. It is hard and some teams do it but throughout history you don't see a lot of teams that have.
Luck? I don't believe in luck. Whatever you do it's because you do it well and because you can finish well. Sometimes you're going to get the help that you need if you work hard, but I don't believe in luck.
It's a cliché, people feel they are lucky but there is no such thing as luck when you're about to win the treble. There's no such thing as luck every time you win the league. Even if you defend all game you have to defend well. Some people say 'oh they were lucky' – but I'd say they defended well.
How do you think the team you played in compares to this current Barcelona team?
TH: I don't like to compare teams. Once again I think Barcelona have found a way to play with a striker because you need to have a proper striker. I think that's where Barcelona were 'struggling' a little bit by their standards - although it is hard to say they have really had a problem in the last seven or eight years.
I think they had a small problem because they did not have someone who could stretch the defence. They had that with Samuel Eto'o and me - and Luis Suarez has brought that to this team on top of his goals. I know a lot of people were having a go at him at the start of his time there because he wasn't scoring goals but just look at the amount of runs he makes, the amount of work he does and all the times they use him as a decoy. You just have to look at the second game against Bayern Munich and the runs he made for them.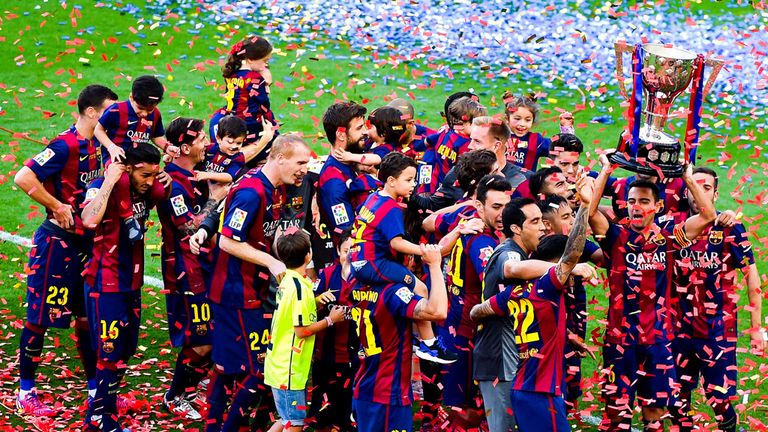 You need a guy who's going to stretch the defence and I think they're back to their best because Suarez added that to their game. Leo is being phenomenal again and Neymar is scoring a lot of goals too and the team looks better because Suarez is doing the work that you would want your centre-forward to do.
Who has the better front three? Is it the one you were a part of at Barcelona or the current trio?
TH: I think they scored more goals than us but at the end of the day it's not about that.
For me, it's not so much about who was the better front three because you can go back through the history of that club and find great players. You need to make sure you can find the right balance - and they have the right balance. That's one thing that is very difficult in the game.
You've spoken of your admiration for Suarez, who comes up against Patrice Evra after some high-profile incidents in the past. Do you think Juventus will deliberately try to unsettle him?
TH: No, I don't think so. I'm not bothered – I didn't even think about that if I'm honest. The press will talk about it, but the only thing I'm thinking about right now is how do you stop Barcelona as a team?
You can't man-mark guys at Barcelona so you need to stop them as a team and that's what I want to see from Juventus. I want to see how they're going to cope with that.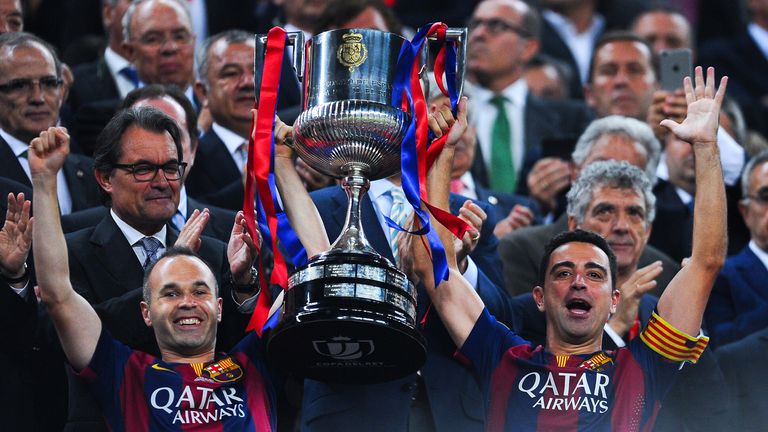 So how do you think Juventus can cope with this free-scoring Barcelona team?
TH: They are very solid, compact and can hit you on the break with Alvaro Morata, Carlos Tevez and Paul Pogba. Then Claudio Marchisio can play and we know all about what Andrea Pirlo can do.
We know about how good Juventus are at the back, but they can keep the ball too. However, in this final they won't get much possession because if there is a team that you know is going to touch the ball a lot it's Barcelona!
For me, whatever you plan to do against Barcelona you need to make sure it can happen on the day. That's why it's difficult to beat a team like that because you need to be at your best on that particular day. They have shown everyone that they can do it by beating Real Madrid and Dortmund but I think it will be another type of game against Barcelona.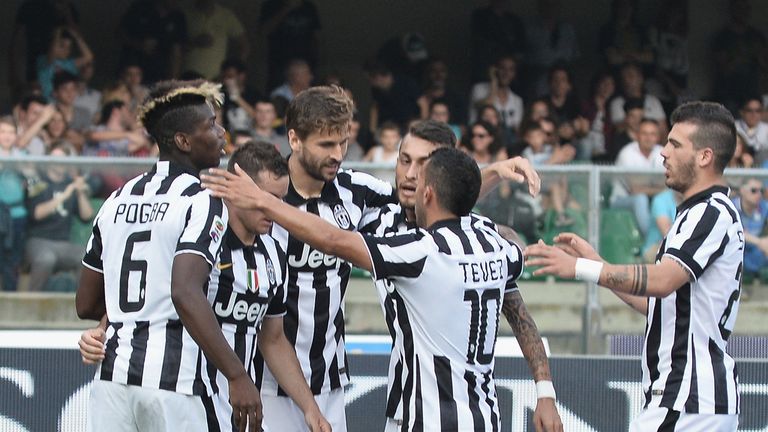 The Madrid side was not the team they were the year before. I think they were a bit less compact and less together with too many individuals within the collective. Don't get me wrong, they still had to beat Real Madrid and they did so don't take that away from them but against Barcelona it's going to be another type of game.
Do you believe Juventus can upset the odds and beat Messi and co in Berlin?
TH: Anything can happen in the final. I remember the Juve-Madrid final in '98 when everybody thought that Juve were going to batter Madrid. I remember everybody thought that Juve were going to batter Dortmund in 1997 – but Dortmund won well.
So you can never know or tell what will happen. All the signs will tell you that for Barcelona it's their year again but also the history of the game will remind you to be careful. Surprises can happen.
You'll have the best seat in the house watching the final with Sky Sports in Berlin, but will you feel jealous that you're not out there playing?
TH: I've played in the final and won one and I also know both feelings that you can have in the final because, unfortunately for me, I've been in a losing one as well [with Arsenal in 2006].
This year's final will be great. I've played for Juve and I've played for Barcelona. I played longer for Barcelona than I played for Juve, but I enjoyed my time at Juve and I enjoyed the fans, who were pretty nice with me and it's such a great club.
They are great clubs with great history. What would I like to happen? It will be special if Xavi can leave with a victory because of what he has achieved in his career. That would be a great goodbye.
Thierry Henry will be in Berlin for Sky Sports' live coverage of the Champions League final on Saturday from 6pm live on Sky Sports 1 HD
Live UEFA Champions League Final