All season we have been asking our resident Sky Bet EFL expert David Prutton to predict every Championship match, but how did he get on?
We tallied up all his predictions and put them into a league table, and you can compare it with the actual Championship table below...
Prutton's predicted table
Here is what the Sky Bet Championship table would look like if all David Prutton's predictions this season had come true, including how many more or less points he gave each side (pts diff), and how much higher or lower in the league table he had them (pos diff).
*Birmingham also docked nine points in Prutton's predicted final table
**Prutton predicted Brentford to win 2-0 at Bolton in game where Brentford were eventually awarded 1-0 win
And here is the final Sky Bet Championship table...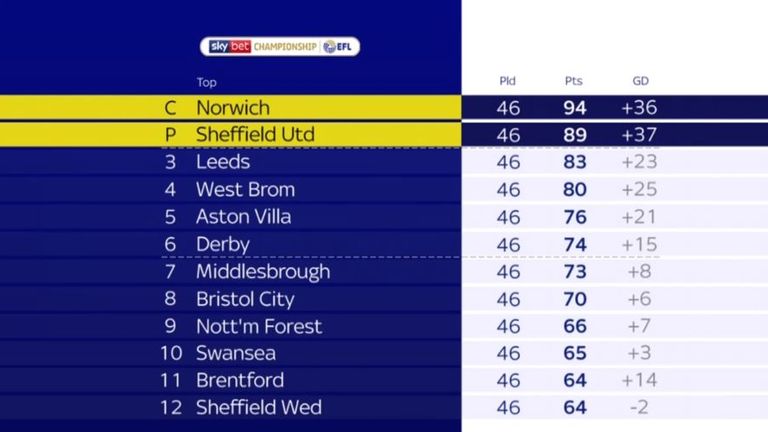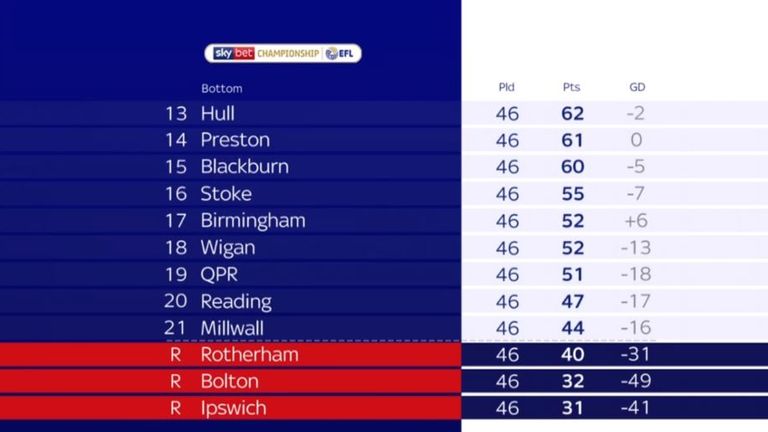 Here, Prutton explains the reasoning behind some of his tips...
"I must admit I thought with the form Leeds showed earlier in the season that they would win the Championship, and with some of their performances it became hard to back against them most weeks!
"Daniel Farke has done a wonderful job with Norwich and it probably took me a bit of time to cotton on! If they had looked this good from the start of the season, then I would definitely have had them right up there in terms of points.
"In terms of the play-offs, I'm pretty happy to have gotten the other three correct, if not necessarily in the right order!
"Further down, I definitely remember backing Ipswich a lot at the start of the season because of how highly I rated Paul Hurst and what he did at Shrewsbury. In truth, I was expecting them to do better, but you can see now that they haven't been good enough. And sorry to Reading fans! Their recovery under Jose Gomes has been exceptional.
"On a sliding scale of how dramatically unpredictable this level of football is, over the course of the season I'm pretty delighted with that table! It is more accurate than I thought it would be!"