Lucy Bronze - who is England Women's World Cup heroine?
By James Kilpatrick
Last Updated: 28/06/15 10:05am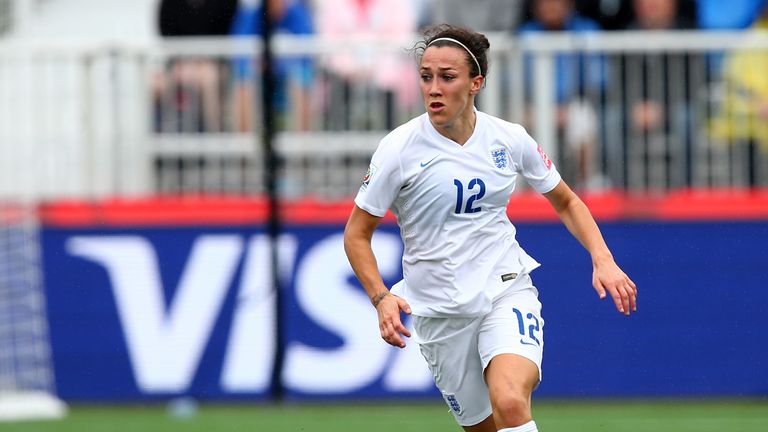 From Holy Island, to North Carolina, to Manchester - we profile Lucy Bronze, England's heroine against Norway and Canada in the Women's World Cup.
Bronze lashed home a 20-yard winner 14 minutes from time as England came from behind to record a 2-1 victory in Ottawa - their first time they have won a game in the knockout stage of the competition.
The defender was again on target as England beat Canada to become the nation's first senior football team since 1990 to reach a semi-final.
Bronze might have made it onto the radar of a fresh host of football fans but what's her story?
Full name: Lucia Roberta Tough Bronze
Age: 23
Club: Manchester City Women
Playing position: Right-back
Early life
Lucy Bronze grew up on the Holy Island of Lindisfarne, a tiny tidal island off the north-east coast of England. Her grandmother was the caretaker of the island's castle among a population of just 160 people.
Bronze is of Portuguese as well as English descent and has the middle name "Tough" in accordance with Portuguese tradition to take the maiden name of your mother.
Her passion for football stemmed from her older brother, Jorge, but she struggled to find a local team to play for and aged 12 she joined Sunderland's academy. After finding the travelling too draining she joined Blyth Town before returning to Sunderland as U16 captain.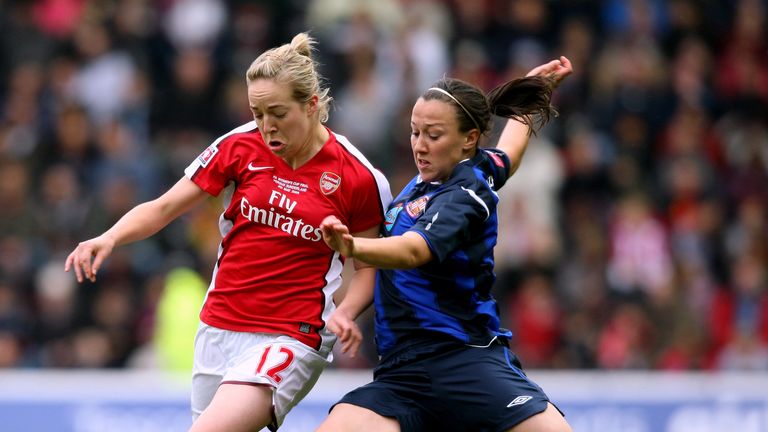 Football foundations
In 2007-2008, she was named manager's player of the year in her first season with the senior squad at Sunderland as they finished third in the FA Women's Premier League Northern division.
The following season she helped them win the Northern Division and gain promotion to the National Division.
Bronze played in the 2009 FA Women's Cup final where she was named the player of the match in Sunderland's 2-1 defeat to Arsenal. At the time, Bronze described playing in front of 20,000 people as one of her career highlights.
Bronze played a crucial role for England U19s during their UEFA Women's Championship tournament win. 
Bronze's move to USA
It was then that Bronze looked to elevate her career as she moved to USA to study a sports science degree at the University of North Carolina after trialing at different summer camps.
Bronze won a scholarship from coach Anson Dorrance and became the first British player to win an NCAA Cup in December 2009.
Her college career was on an upward curve but a year later the FA Women's Super League began in England, prompting Bronze to join Everton. Everton were coached by Mo Marley, who had also coached Bronze in different England age-group teams.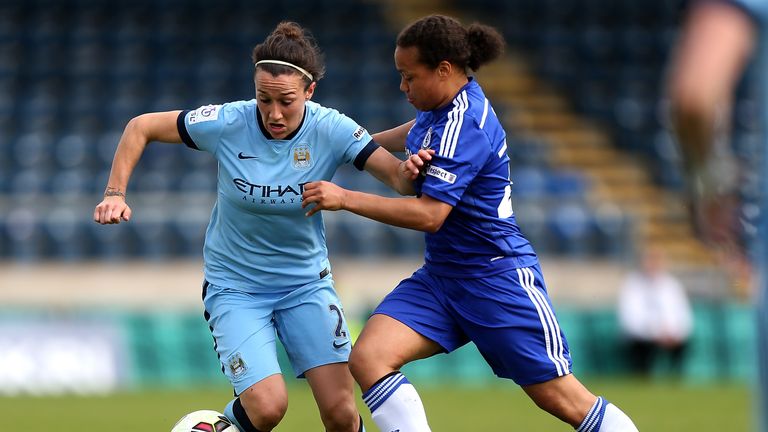 Return to England
A knee injury, which required two operations, disrupted her time at Everton as she moved her sports science degree to Leeds Metropolitan University and had to take on a bar job to cover the bills.
But when, at the end of 2012, Merseyside rivals Liverpool went full-time, Bronze decided to follow Fara Williams and Natasha Dowie to the club.
It was to be an immensely successful period as Liverpool won three WSL titles consecutively. Last season, Liverpool retained the title on a dramatic final day as they leapfrogged Chelsea and Birmingham. She also won the PFA Women's Player of the Year in 2014 and earned more opportunities to play for England.
Bronze played nine of England's 10 Women's World Cup qualifiers in an unpreferred position at centre-back rather than her familiar right-back role.
Ahead of the 2015 season Bronze switched to Manchester City in a move which sent shockwaves through women's football. It was a move the defender insisted would provide her "everything" she needs and would help improve her level ahead of the Women's World Cup.
Bronze needed knee surgery earlier this year, restricting her to just four appearances for her new club before Canada 2015. But that didn't stop her from hitting gold on the biggest stage, as her wonder-strike booked a quarter-final clash for England against host nation Canada on Saturday.
What she says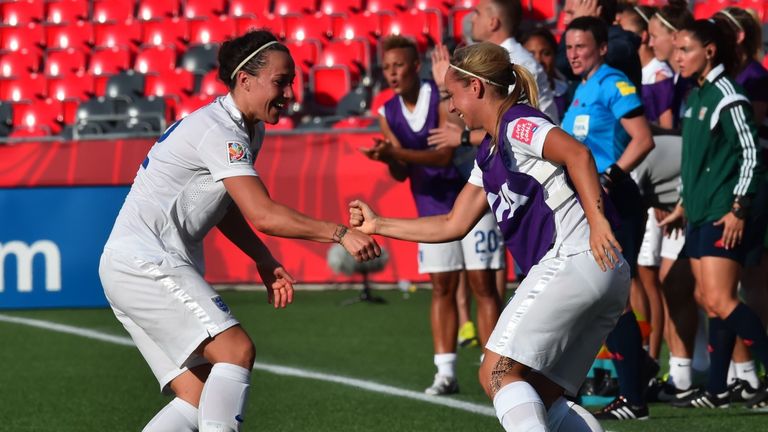 "There has never been anything like it in women's football in England. The women are treated identically to the men. They get all the same facilities. I'd not seen that before and I just thought, 'how can I turn my back on this?' I want to get the best out of myself ahead of next year's World Cup and they have everything." - Bronze on joining Manchester City.
"At the men's tournaments we haven't exceeded expectations and it's been the same with the women. We want to change that. Hopefully it could help other people, like the kids growing up and even for the men's team, it could have a knock-on effect." - Bronze speaking to Sky Sports before the 2015 World Cup.
What they say
"Potentially the best right-back in the world." – England head coach Mark Sampson speaking after England's win against Norway.