Ian Holloway
Football Expert
Ollie's predictions: Goals galore at Wolves as 10 in 10 kicks off
Last Updated: 11/12/15 9:53pm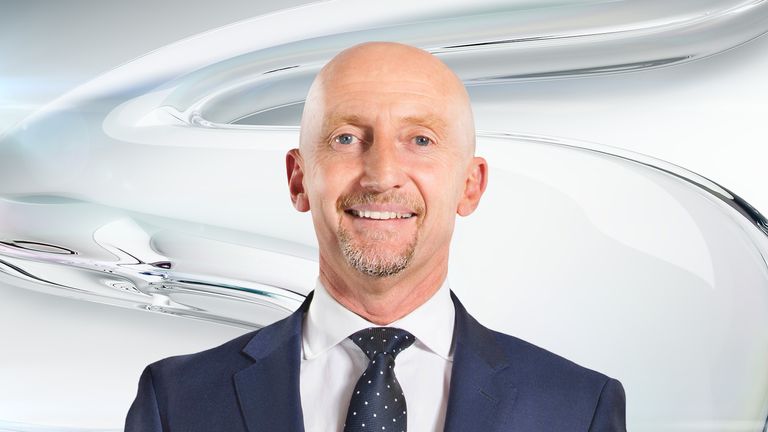 Sky Sports' Ian Holloway predicts the outcome of the big games in the Football League this weekend as he embarks on 10 in 10 - Sky Sports' marathon of 10 Football League games in 10 days....
Wolves v Nottingham Forest, Friday 7.00, Sky Sports 1 (10 in 10)
It's the start of 10 in 10, the Holloway energy levels will be high and it will somehow transfer onto the pitch. We're going to begin our adventure with a bang. Goals galore - but I'm firmly on the fence. Wolves scored two in their last game while Forest, who are on a roll, have notched six in their last two fixtures. Hopefully both teams will go for it as they've got to catch a few points up.
Wolves have got a very good, albeit young, defence and the fact Mike Williamson has been recalled to Newcastle will hardly help their ability to keep clean sheets.
How lucky am I to go and watch this game at that special ground? It's a real privilege.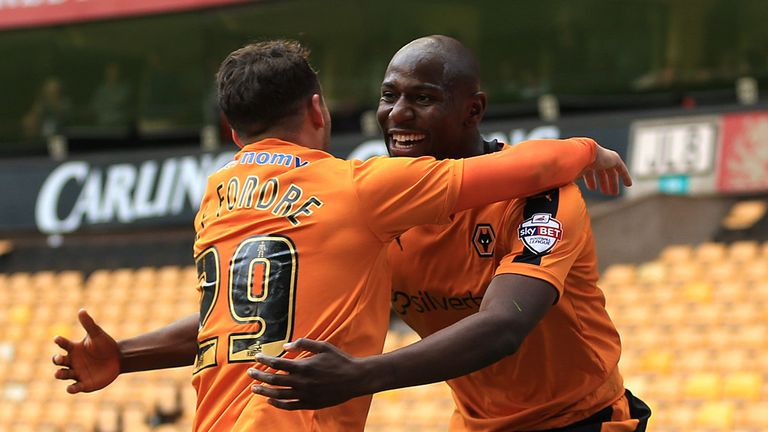 I'm looking forward to watching Benik Afobe for Wolves; he's a fantastic young player. The last time I saw him he scored two goals but Don Goodman was pulling his hair out saying how he should get in the box more. He's still a bit Arsenal-like in that regard. More Dennis Bergkamp than Thierry Henry, as he wants to go and get involved in the play too much.
OLLIE PREDICTS: 2-2 (Sky Bet odds 14/1)
Blackburn v Rotherham, Friday, 7.45
Paul Lambert is on fire. It shows how players can have a reaction to a new man taking over. The quality of manager in the Championship now is frightening. So many of these men have won promotion in their careers. Blackburn Rovers are a massive club and now Lambert has money to spend after the transfer embargo was lifted; who says they can't challenge at the top end of the division.
Rotherham have picked up under Neil Redfearn but it's been a case of two steps forward, one back, after last week's defeat. I think the confidence and momentum that Blackburn have at the minute might just be too much for Rotherham.
OLLIE PREDICTS: 2-0 (Sky Bet odds 5/1) 
MK Dons v Ipswich, Saturday 12.30, Sky Sports 1 (10 in 10)
I feel for Karl Robinson. He lost his best player in Dele Alli in the summer - a player that is impossible to replace. He scored 16 goals and racked up 11 assists last season. 
I think they're a bit short of what's required and are struggling to find their feet at this level. The manager needs the transfer window. Will they have enough money? Will they have enough to attract good enough players to help them stay up? Bristol City struggled to do that as they failed to get Andre Gray and Dwight Gayle.
Managers and chairman see their club in a different way to players they're trying to sign. They look where you are in the table and how much they're going to get paid. Then they make their choices. He's not got much response from his current players lately but he's told them they're now playing for their jobs in the next three weeks with the transfer window in mind. They will need to make some moves. It's a kick up the backside.
Will it work for this game? Maybe, but I'm struggling to see how. Ipswich were brilliant against Charlton in their last away game.  
OLLIE PREDICTS: 0-2 (Sky Bet odds 10/1) 
Derby v Brighton, Saturday 3.00
Brighton are rocking around that Christmas tree. The feelgood factor there must be incredible. Their comeback last weekend was amazing. The winning goal just sums up the way it's going for them at the moment. It looped in the air and didn't look like it was going in until it spun backwards and ended up in the net! If they can remain unbeaten in these next three games (Derby, QPR and Middlesbrough) then who knows what they can achieve. The belief they have is phenomenal. A lot of people will fancy Derby to end the run, but I'm not sure after last weekend. I'm hopping back on that fence.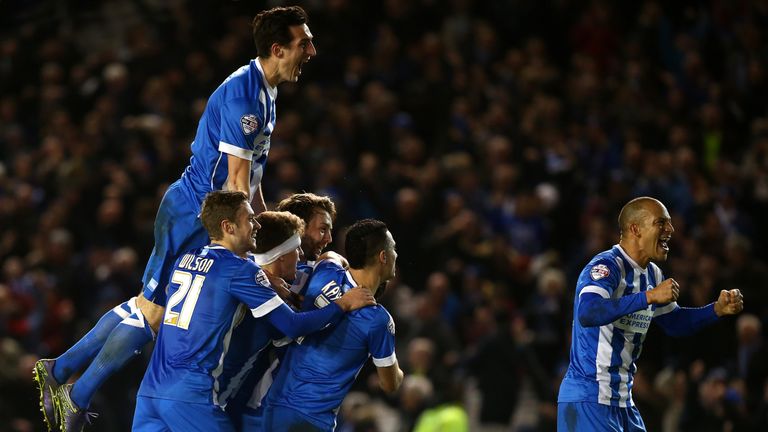 Derby are on a roll too. This is more of a test for them than Brighton. Chris Hughton's men have got nothing to lose while Derby still have to prove they are over their wobbles when the going gets tough. 
They need to become a bit more adaptable as they can't always look to pass through midfield. You've got to have different strings to your bow and change your tactics during games to work an opening. That was on show against Sheffield Wednesday, where I thought Bradley Johnson was fantastic for Derby. He's got it all: wins headers, sets the tempo and has a lovely left foot. Why Norwich let him go is a mystery. 
OLLIE PREDICTS: 1-1 (Sky Bet odds 5/1)
Fulham v Brentford, Saturday 3.00
I'm delighted Brentford have got Dean Smith. He's worked through the ranks at Walsall and done brilliantly. He deserved a chance higher up and they were fantastic to watch at the weekend where they beat MK Dons 2-0 in his first game.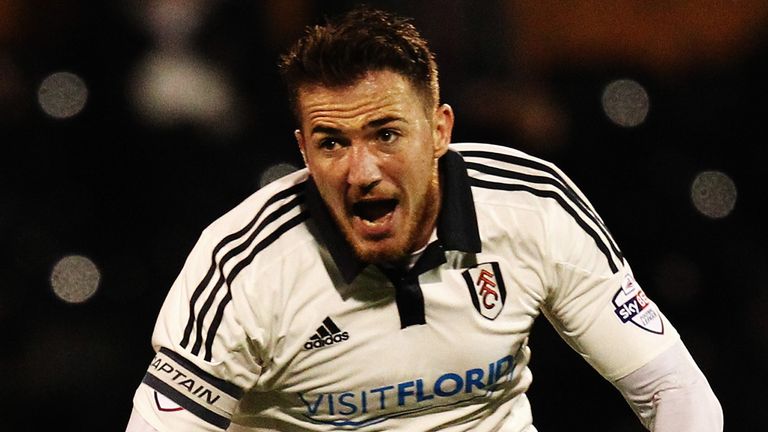 There are massive rumours that they're going to sell Ross McCormack in January. If you're going to sell him, all the best with the young squad you've got. He links the play and makes the young players believe - if you let go of him, what's your ambition? Where are Fulham going as a club? I don't know. 
OLLIE PREDICTS: 0-2 (Sky Bet odds 12/1)
Middlesbrough v Birmingham, Saturday 3.00
Middlesbrough are showing what being successful is all about in the Championship: how to bounce back from a defeat. They took a hefty blow against Hull but they've won their last three games without conceding and are now four points ahead of Hull. If any team finishes above Middlesbrough, they will have won promotion. They've made sensible signings and are moving the right way. The manager feels at home with his chairman, there's no knee-jerk reactions anywhere.
Speculation regarding Gary Rowett's future is not helping matters at Birmingham. They're really short on the ground in terms of their squad and they've stopped scoring. This match will be too much for them. 
OLLIE PREDICTS: 2-0 (Sky Bet odds 5/1) 
Hull v Bolton, Saturday 3.00 
Hull have suffered without Michael Dawson, who is still out with injury. You are going to struggle without your leader. Just look at Manchester City without Vincent Kompany. It's about leadership on the pitch - Dawson makes a massive difference when he's in the side. 
Bolton are in turmoil. I just hope they can avoid going into administration. Can you imagine? It would be awful. They would face a 12-point penalty and could be on zero points in December if it happens. The players are still fighting because of their manager and like all their games of late, this one will be close, but you've got to fancy Hull at home - even without Dawson.
OLLIE PREDICTS: 2-1 (Sky Bet odds 17/2)
QPR v Burnley, Saturday, 3.00
The good news is Charlie Austin is fit. The bad news is January is coming!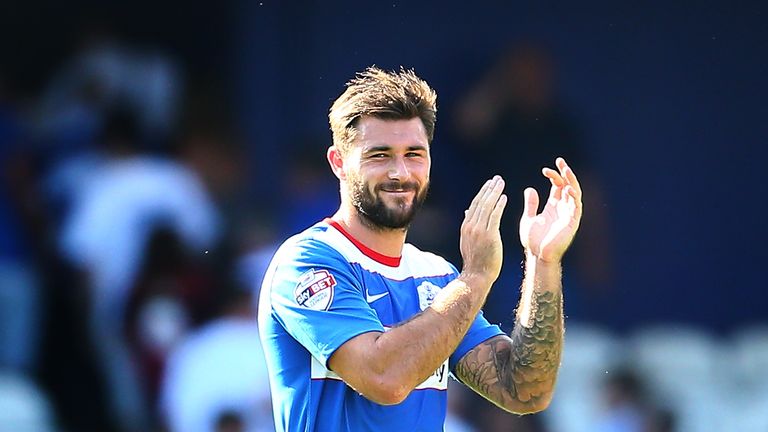 The appointment of a new manager has worked the oracle at Blackburn and it should be a positive at QPR. Burnley are in a bit of a blip and the Super Hoops in the stands at Loftus Road will be right behind their new boss.
Jimmy Floyd Hasselbaink is a great fella - I would want to play for him. He's not 'up' himself and he's earned his stripes in the lower league of English football.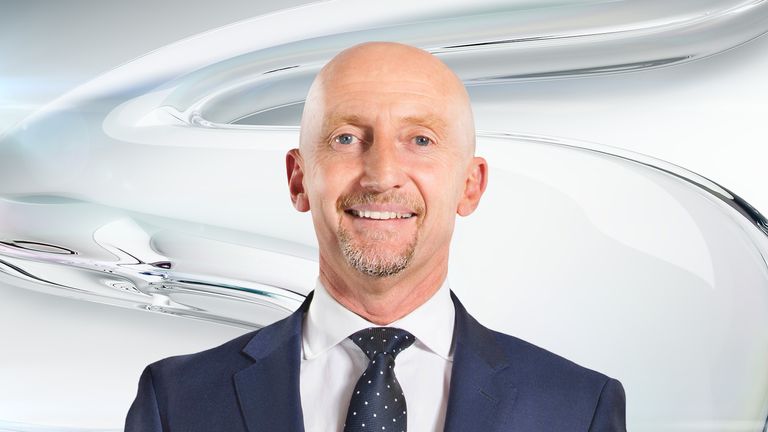 Les Ferdinand has chosen a bright, fresh manager and they can now build the club around that.
Ollie on QPR
Les Ferdinand looks to have regained control of the club. I thought Neil Warnock was brought in to help find another manager? But in his final interview, where he said he thought QPR could go up, he didn't help Jimmy. I didn't like that.
Les has chosen a bright, fresh manager and they can now build the club around that. There's been too much upheaval this season - everyone just needs to calm down and be realistic. Build something. If QPR get into the play-offs this season, they would have done magnificently well. There are at least six clubs more stable than QPR.
OLLIE PREDICTS: 2-1 (Sky Bet odds 17/2)
Gillingham v Burton, Saturday 3.00, League One, 
Bringing in Nigel Clough makes perfect sense at Burton. He built them before and now they're top of the league. It's a fantastically run club and their players always perform to their very best. Will it stop? I don't think so. I've had the pleasure of watching them live and they have some magnificent footballers. Abdenasser El Khayati is a sublime player and he's scored in his last three games, so he'll be flying for this one. I fancy an away win.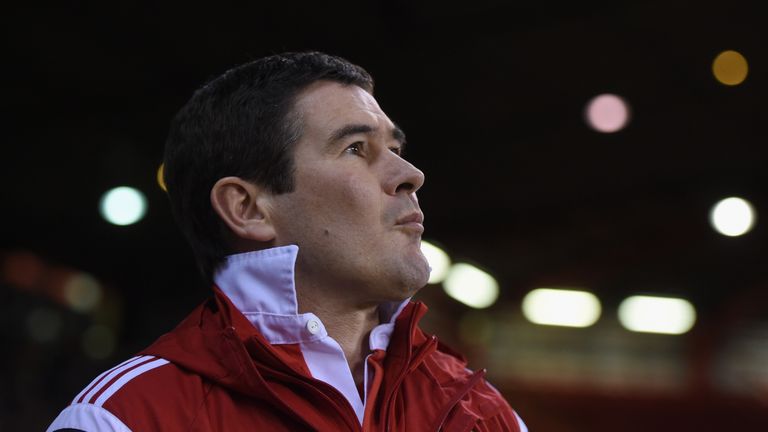 OLLIE PREDICTS: 0-1 (Sky Bet odds 8/1)
Bristol Rovers v York, Saturday 3.00, League Two
Come on the Gas! They're going to wallop York this weekend. We've got League Two's answer to Jamie Vardy in Matt Taylor, according to the boss. If my manager said that about me I'd be delighted. He's a great footballer with a real knack of getting goals. It's about belief with him and when that starts sticking, it could be a case of away you go.
I'm winding my wife up with this one a little as she loves the city of York. We've got a family feud going on! 
OLLIE PREDICTS: 3-0 (Sky Bet odds 12/1)
Sky Sports is showing 10 Football League games in 10 days, starting with Wolves v Nottingham Forest on Friday. Visit www.skysports.com/10in10 for build-up, features, previews and interviews.
10 in 10 is part of the Football League's Come Home for Football campaign, with 180 Football League fixtures served up over the festive period. Visit www.comehomeforfootball.com for more.