Andy Hinchcliffe and Neil McCann give their England v Scotland player ratings
Last Updated: 14/11/16 8:41am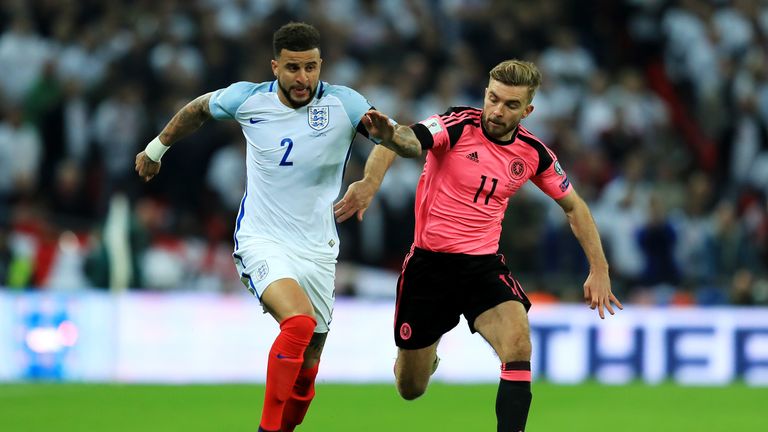 Andy Hinchcliffe and Neil McCann give their starting XI player ratings as England beat Scotland 3-0 at Wembley.
Goals from Daniel Sturridge, Adam Lallana and Gary Cahill sealed the three points for Gareth Southgate's men, who remain top of Group F with ten points. 
The Scots will feel the scoreline didn't reflect their performance with a number of chances to get on the scoresheet themselves, but they now drop down to fifth in the group, above Malta who are yet to register a point. 
Pundits Hinchcliffe, who rated England, and McCann, who provided Scotland's scores, watched the game on Sky Sports News HQ and were on hand after the game to give their ratings.
England
Joe Hart - 7
It was probably one of his easiest nights as an England goalkeeper. He had some crosses to deal with but he didn't have any shots to save. The defenders in front of him did a pretty good job as well and he kept a clean sheet. 
Kyle Walker - 8
He was the difference for that opening goal. England like to play with attacking full backs with Walker and Danny Rose instrumental. The first two goals came form the runs that they made and the crosses they put into the box. 
Danny Rose - 8
For similar reasons to Walker, he got forward and provided width when the wide players come in field so again, you have to give him an eight for his attacking performance. 
Full-backs now are such an important part of a team because they don't really play with wide players anymore, they tend to drift infield like we saw with Raheem Sterling and Adam Lallana tonight.
When they do that, it's important for the full-backs to not just have the energy to get over the halfway line but have the quality to deliver balls into the box and that's exactly what Walker and Rose give you.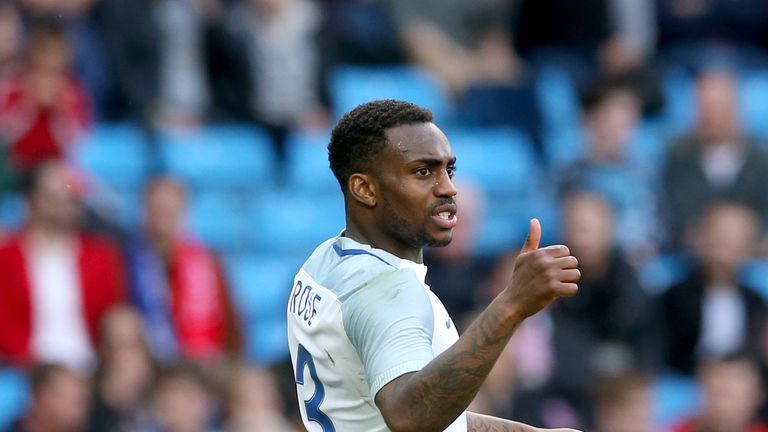 Eric Dier - 7
Again, it was a relatively quiet night for him. In the first 15 minutes or so, himself and Jordan Henderson found it difficult under the high press from Scotland so the midfield three were outnumbering and making life a bit difficult, so you didn't really see too much of them in the opening exchanges. 
As the game went on, they got a measure of control which is what I think they are in the team to provide. They are there to do a solid job and enable the attacking players to get into the game. 
Gary Cahill - 7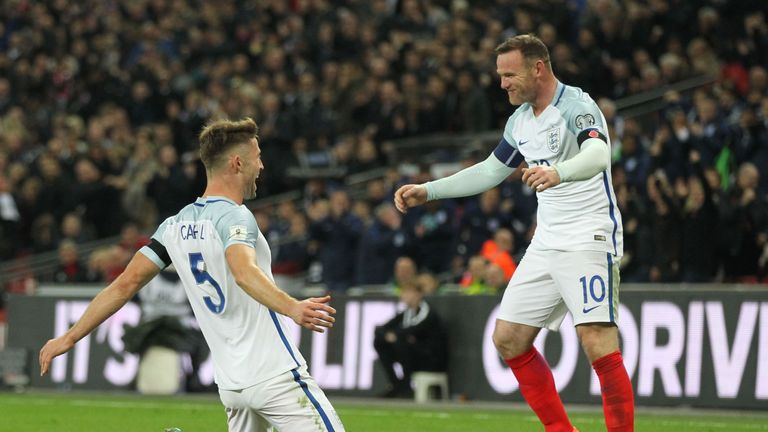 It was a wonderful header. Defensively, Scotland should have done an awful lot more but a very difficult header so in terms of an individual piece of skill, it was a cracking header so he will be pleased with the goal he scored. 
He was given a bit of a tough time at the start, Leigh Griffiths was closing defenders down and making it hard for Cahill and John Stones to play out from the back which is what they want to do, but he probably didn't have too much to do.
John Stones - 6.5
He was still trying to play his football during the game which he is capable of doing when playing out from the back but it was unusual the way Scotland approached it.
They put him under a lot of pressure and a couple of times, he was over-playing so I was a little bit concerned in the opening 20 minutes for his performance, but the longer the game went on and Scotland sat off, we saw what type of player he is. 
Raheem Sterling - 9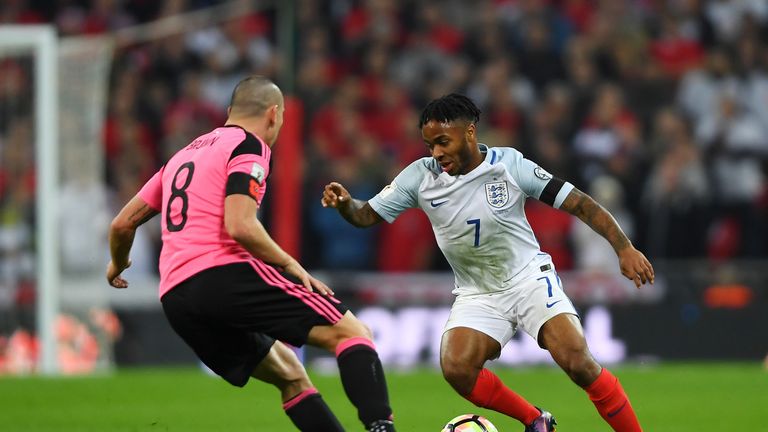 Sterling was outstanding. We know what a talented player he is with the ball, but his intelligence tonight was noticeable for the first goal. He came infield, it was his shot that got deflected for Walker to move into that space. 
Sterling and Adam Lallana have that intelligence to pop up in a variety of positions, and Sterling switched flanks tonight as well from right to left so again, he has that versatility which gives defences an awful lot of problems. 
His ability to run with the ball at pace is something England don't have in abundance so he is a key player going forward. 
Jordan Henderson - 7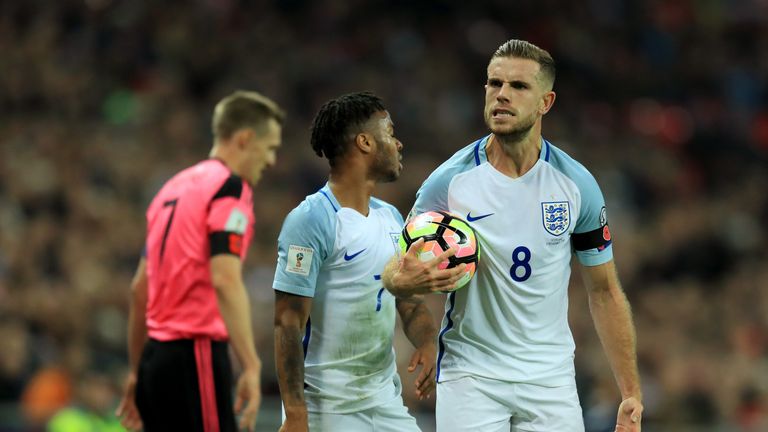 Again, he's there for that solid role, and it's not necessarily nice to look at but it's not meant to be. In terms of the formation of the team, his solid and disciplined performance allowed the attacking full-backs to go forward and Wayne Rooney to be released because they know they have the defensive insurance. 
Daniel Sturridge - 8
When he was selected for the game, people were a little bit surprised, they thought Harry Kane might play and I was a bit worried because he's the kind of player that likes to come towards the ball because when Scotland defend in numbers, Sturridge might find himself in midfield rather than playing as a striker. 
But his awareness and ability to score goals is beyond question. The opening goal, which was the decisive factor in the game, only Sturridge could score a goal of that quality because the cross was really fizzed at him.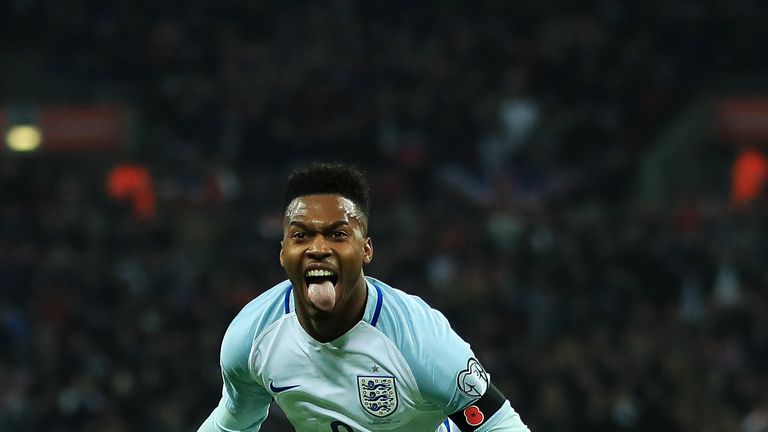 That's why Southgate probably looked at him, and he hasn't been playing regularly for Liverpool, but he has that ability in the blink of an eye to turn a cross into a goal.
Wayne Rooney - 8
This is more the type of position we want to see Rooney in. In the past, we've seen him playing deeper and deeper and he can play that role with his eyes shut but we want him to have an effect on the game and play like a typical No 10. 
Having the likes of Dier, Henderson, Lallana and Sterling in the team means Rooney can play further forward and I think he did a really good job tonight. 
Adam Lallana - 9.5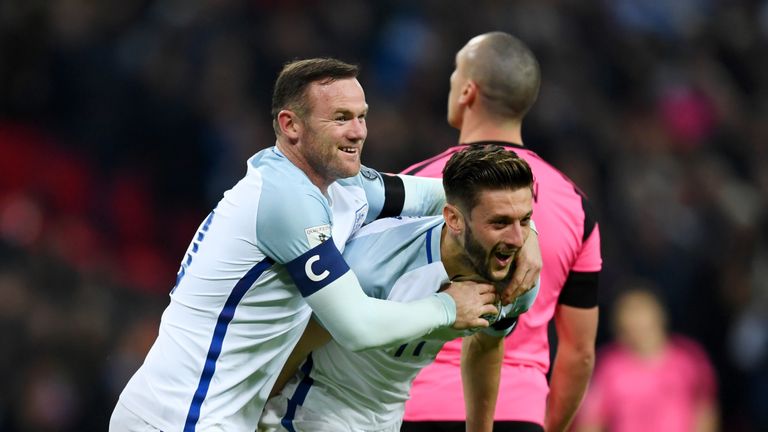 He was outstanding and just ahead of Sterling for his performance. His header was brilliantly controlled. He is now arguably England's most important player along with Sterling from what we've seen over the last few games.
He's got pretty much everything - a creator, a hard worker and a goalscorer. 
Scotland
Craig Gordon - 6
It's really difficult to criticise anything about him tonight. There was not really anything he could have done about any of the three goals.
Lee Wallace - 6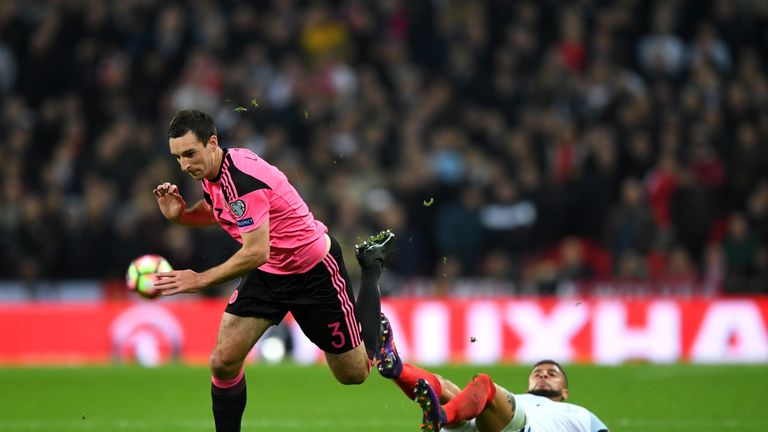 I felt Lee Wallace was culpable for the second goal, but played quite well apart from that so I'll give him a six.
Ikechi Anya - 5
Anya had a difficult evening, I felt. Yes, maybe he was playing slightly out of position tonight, but he offered nothing going forward
Christophe Berra - 5
I didn't even hear the commentators mention he was playing at any point tonight. He was involved in a couple of skirmishes with Sterling, but other than that he had a pretty quiet game. You can't criticise too much, but his job is to keep clean sheets and he didn't do that.
Darren Fletcher - 5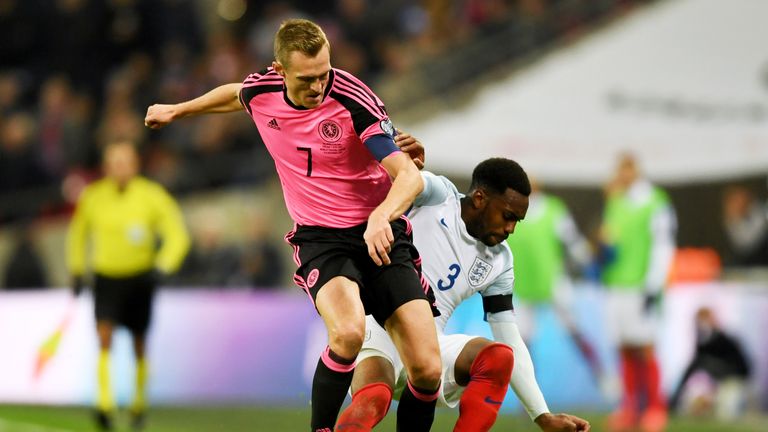 His work rate was good, but he probably didn't influence the game as much as I would have wanted him to.
Grant Hanley - 5
Hanley threw his body on the line a number of times tonight. He couldn't really do anything about the first or second goals, but he played a part in the third goal in my opinion. He didn't attack the ball and was a bit flat-footed.
James Forrest - 5
He worked really hard and he had a massive chance when the score was 1-0. He really should have tested the goalkeeper, so I can't mark him too highly.
Scott Brown - 6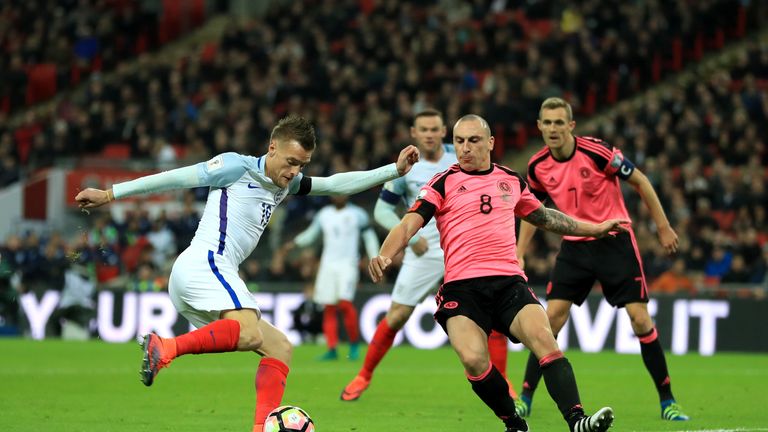 He is another player who worked hard and I would think covered an impressive amount of ground. He didn't quite take the game by the scruff of the neck, as he has in a couple of Champions League games this season.
Robert Snodgrass - 5
It was a poor night for him and I was disappointed. We lean on him, especially in the final third because we knew we would have to defend a lot against England. His set-piece deliveries were fine, but I thought he had another quiet game.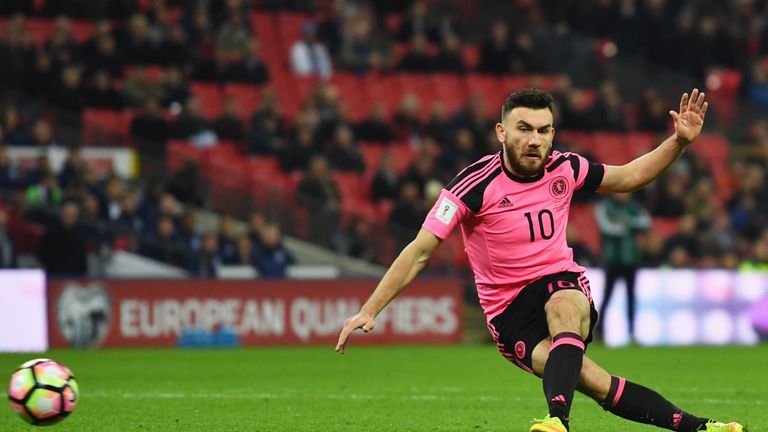 James Morrison - 6
I thought James was OK, considering it was the first time in a while he had been handed a start for Scotland. He tried to put his foot on the ball and make things happen.
Leigh Griffiths - 5
He worked hard and had one effort which went over the bar and another crucial chance when he made the wrong decision. He had a shot instead of rolling Snodgrass in and that proved to be the wrong call.